'This Is Us': Caitlin Thompson Says Fans Are Missing a 'Big Piece' of Madison's Story
'This Is Us' Season 5 star Caitlin Thompson opens up about Madison's backstory and what fans haven't seen from her character.
This Is Us Season 5 will end with Madison (Caitlin Thompson) and Kevin's (Justin Hartley) wedding. But fans still don't know much about the next addition to the Pearson family. Now, Thompson has something to say about her character's arc moving forward. So here's what to expect from Madison as the This Is Us finale approaches.
Caitlin Thompson plays Madison in 'This Is Us'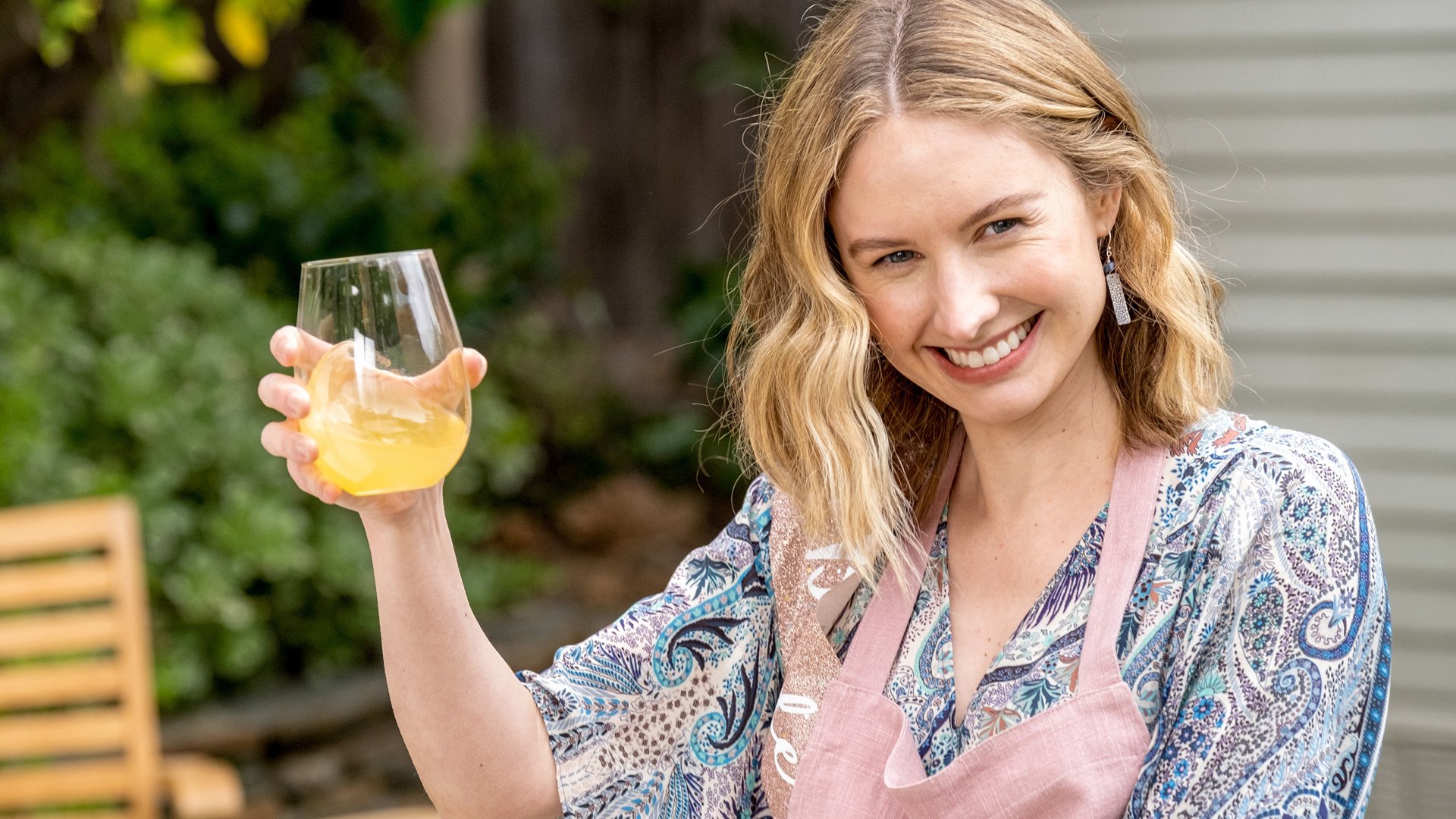 There's a chance you've seen Thompson before she played Madison in This Is Us. The actor has appeared in a number of popular projects, including Greek, 90210, and Crazy, Stupid, Love. 
Meanwhile, Madison's arc in This Is Us has been interesting to watch onscreen. The character was initially introduced as Kate's (Chrissy Metz) best friend, who also had an eating disorder. For the most part, Madison remained in the background and popped up to support Kate. Then after a one-night stand with Kevin, Madison became pregnant with twins. 
Now, Madison is the mother of Kevin's children, Nicholas and Frances. The couple is also preparing for their wedding in the This Is Us Season 5 finale. Fans have also gotten to know Madison a bit more through the pregnancy and wedding planning process.
Before giving birth, Madison revealed she wasn't close to anyone in her family. Then when she went wedding dress shopping with Kate and Rebecca (Mandy Moore), viewers learned Madison has an estranged relationship with her dad. He also won't be coming to the wedding.
Caitlin Thompson opens up about Madison in 'This Is Us' Season 5
For now, This Is Us fans will have to watch how Madison's arc unfolds in seasons 5 and 6. But whatever happens next, it seems there are plenty of stories to tell. In an interview with People from May 2021, Thompson pointed out the writers have hinted at Madison's backstory. The actor also promised viewers will find out more one day.
"I think [the showrunners and writers] hinted it at stuff, but it's been very vague and not really talked about," Thompson said. "I think it's a big piece that people are kind of missing, maybe, in a way of connecting with her like they have been with other family members."
She continued, "They will be able to see more of her story and explain where she came from and how that has affected where she's at today, which is cool."
Thompson also answered what fans can expect from Madison by the end of This Is Us Season 5.
"I just hope that they get what they've been wanting and to learn more about her," Thompson said. "I think that it'll be really fulfilling for people and maybe win over some people. I don't know, I'll try."
What the 'This Is Us' team says about Madison's future
Now, Thompson's comments about Madison won't come as a surprise to some This Is Us fans. At the start of season 5, executive producer Isaac Aptaker revealed Madison's backstory will be explored. The EP also teased what fans should be looking out for. Aptaker told Entertainment Weekly in February 2021:
We're going to get into Madison's origin story deeper into the season. It's interesting because you have Kevin, who came from this really picture-perfect in a lot of ways nuclear family; they have their flaws, but those parents couldn't have been more committed. And he's trying to live up to that and replicate it in a sense, and Madison is kind of the opposite, and we'll learn more about her background. She's trying to create something that she never necessarily had for herself — and give that to her children.
Whatever happens next, we know the next chapter of This Is Us will be one to watch. So get ready. 
This Is Us Season 5 Episode 15 airs Tuesday, May 18, 2021.