'This Is Us': Will Cassidy Return? Susan Kelechi Watson Thinks We've Seen the Last of Jennifer Morrison's Character
Wondering if Cassidy (Jennifer Morrison) will return to be with Kevin (Justin Hartley) on 'This Is Us' Season 4? What the NBC drama's team has to say.
The This Is Us Season 4 premiere introduced fans to important characters to the Pearson family storyline, including Malik (Asante Blackk), Jack (Blake Stadnik), and Cassidy (Jennifer Morrison). Malik is Deja's (Lyric Ross) new love interest. Jack is the son of Toby (Chris Sullivan) and Kate (Chrissy Metz). Meanwhile, Cassidy became close with Kevin (Justin Hartley) and Nicky (Griffin Dunne). And of course, everyone looked forward to watching the new key players unfold. But in the midseason finale, Kevin and Cassidy said their goodbyes. So will Cassidy return on This Is Us? As the back-half of season 4 continues, it seems less likely Morrison will come back to reprise her role.
[Spoiler alert: This Is Us Season 4.]
What happened to Kevin and Cassidy in 'This Is Us' Season 4
Throughout This Is Us Season 4, Cassidy formed a friendship with Kevin and Nicky, as all three are recovering addicts. At first, everything appears supportive and platonic. But the sixth episode, titled "The Club," ends with a major hookup between Kevin and Cassidy. The latter is struggling with her husband. And although she loves her family, she reaches her lowest point.
Then in the eighth episode, titled "Sorry," Cassidy and Kevin must deal with the aftermath of their actions. Cassidy tells Kevin they didn't do anything wrong. However, Nicky scolds Kevin by calling him a wrecking ball and puts blame on his nephew for Cassidy's broken marriage.
Nevertheless, Nicky later regrets his words and enlists Cassidy — who is signing her divorce papers — to find Kevin. Meanwhile, Kevin is at a bar. And although he doesn't drink, he picks a fight. But when Nicky and Cassidy find him, Kevin has an honest conversation with Cassidy, who ensures him her divorce isn't his fault.
Later, Nicky gives a speech at his hearing, revealing he finally found the courage to forgive himself and accept help from the people around him. This causes Kevin and Cassidy to realize the same could happen to them. And at the end of the episode, Cassidy returns to her husband and son. Then Kevin and Nicky meet up with the Pearson clan for Thanksgiving in the midseason finale.
The 'This Is Us' team on Kevin and Cassidy
After "Sorry" aired, This Is Us fans wondered if that was the end of Cassidy's arc. Many viewers pointed out Cassidy was introduced with other characters who will continue to have a presence on the show. Even so, it seems everyone will have to wait and see what happens in later episodes.
When speaking with Deadline, creator Dan Fogelman was directly asked whether Morrison will return as Cassidy on This Is Us.
"Honestly, I can't talk about it a lot without giving too much away," he said. "I think it's fair to say she's played a gigantic part in Kevin's story. This chapter has been one of the formative chapters in his life. Whether it's the end of her journey on this show has yet to be determined, but no one really ever goes away forever on our show."
Fogelman also teased the likelihood of Cassidy becoming the mother of Kevin's future child. But again, the creator remained mum.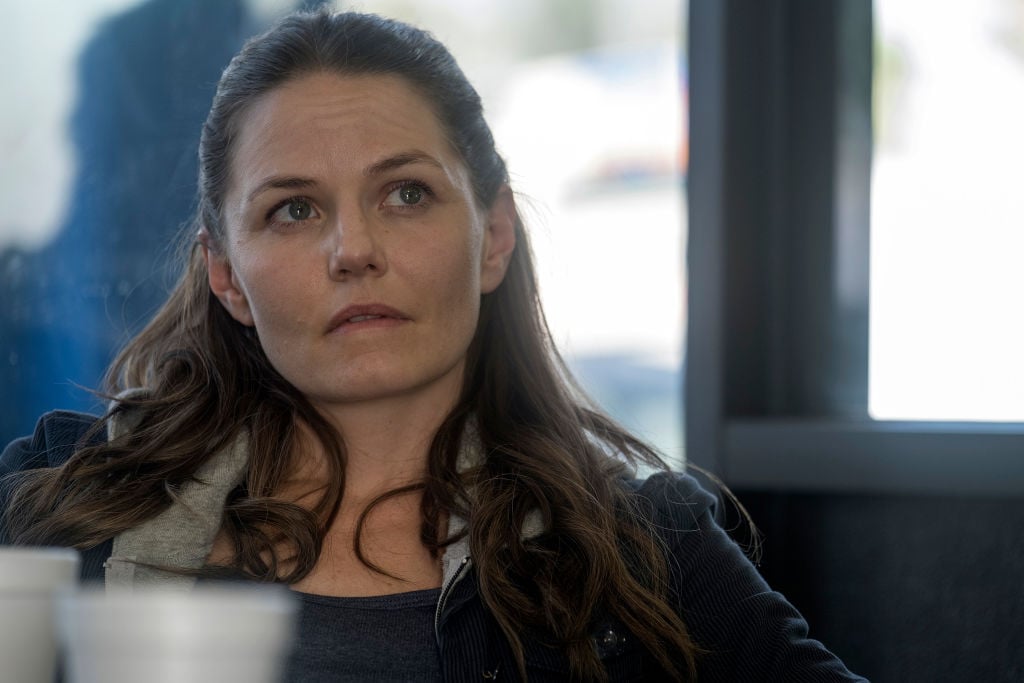 "We love the [Morrison] and Kevin's character and there have been many people who have been in and out of his life romantically and friendship-wise that are all possible mother to his baby," Fogelman said. "It's an answer that should be gotten by the end of this season."
Meanwhile, executive producer Isaac Aptaker teased Cassidy is currently the "most likely" person to be involved with Kevin at this point.
"The only person he's been romantically involved with recently is Cassidy," Aptaker told The Hollywood Reporter. "Since the ending of the episode revealed that he has a pregnant fiancee, it appears that she's the most likely person for that role."
That said, when speaking with Us Weekly before the winter premiere, Susan Kelechi Watson hinted Cassidy and Kevin may not be endgame. The publication asked the actress behind Beth whether they've seen the last of Cassidy.
"I think so," Watson replied.
What will happen to Kevin in the second-half of 'This Is Us' Season 4?
For now, it seems Kevin is going all in to create an epic love story like his parents. The This Is Us Season 4 premiere showed viewers he is eager to find the woman of his dreams and start a family. And although Cassidy might be out of the picture — for now — it's possible another blast from the past will step forward.
At the end of the episode, Kevin received a phone call from his ex-wife, Sophie (Alexandra Breckenridge). So naturally, fans are now curious to see where that relationship goes. But will Sophie be the mother of Kevin's son? Viewers should hold on tight because we're getting some answers soon. In an interview with Entertainment Weekly, Aptaker said:
[Sophie] definitely seems to have the right genes for the mother of that future child. That's a really exciting throw-forward for us. This episode kicks off what's going to be another trilogy where we spend three episodes that cover the same week in time with our different Pearson siblings. So what that phone call is about, and whether Sophie is coming back into Kevin's life, is something that will be answered in his episode.
Read more: 'This Is Us': This Kate and Marc Theory Will Have You Re-Watching the NBC Series for Clues