'This Is Us' Cast Shares Early Behind-the-Scenes Photos on Instagram and It Will Break You Thinking About Season 6
Many This Is Us fans are emotional about the end of the series after season 6. But it looks like the moments onscreen aren't the only ones that will make viewers cry. Recently, some members of the This Is Us cast turned up the nostalgia by sharing behind-the-scenes photos on Instagram from the early days on set. And yes, the actors' comments on social media will probably bring a tear to any longtime fan of the NBC show.
Mandy Moore and Milo Ventimiglia's exchange on Instagram and Twitter ahead of the 'This Is Us' Season 6 premiere
Ahead of the premiere on Jan. 4, Mandy Moore (who plays Rebecca Pearson) shared a series of photos from her first days on the set of This Is Us Season 1 via Instagram and Twitter. Of course, many pictures included her on-screen husband, Milo Ventimiglia (who plays Jack Pearson). But Moore also had a fun selfie alongside Sterling K. Brown (who plays Randall Pearson). 
"Looking back at my first days on set of every season of #ThisIsUs," Moore captioned the photos. "Love that it's always with @miloanthonyventimiglia (plus a cameo with @sterlingkbrown)!! Gonna miss these days with the fam when it's all over."
Then Ventimiglia commented on Moore's Instagram post, reflecting on their journey together on This Is Us. 
"We've truly had a journey together @mandymooremm Cherish every moment," Ventimiglia wrote, adding a heart emoji.
Chris Sullivan drops his first two selfies while filming the 'This Is Us' pilot on Instagram
Now, Moore and Ventimiglia weren't the only This Is Us cast members who posted about their early days on the show via social media. On Jan. 4, Chris Sullivan (who plays Toby Damon) shared his first two selfies with Justin Hartley (who plays Kevin Pearson) and Chrissy Metz (who plays Kate Pearson). 
"My very FIRST two selfies from the set of the pilot episode of #ThisIsUs. Can't believe the final season is here," Sullivan wrote on Instagram.
Chrissy Metz shares sentimental photos with the 'This Is Us' cast
Meanwhile, Metz took a trip down memory lane in her own Instagram and Twitter posts sharing photos of the This Is Us cast throughout the years. The social media post also includes a sweet photo of Metz alongside Mackenzie Hancsicsak and Hannah Zeila, who play younger versions of Kate.
"Got the big three emotions while taking a trip down memory lane of some of my favorite memories… can't believe the #ThisIsUsFinalChapter premieres tonight. Love you all," Metz wrote.
How 'This Is Us' cast members Sterling K. Brown and Justin Hartley feel about the end of the series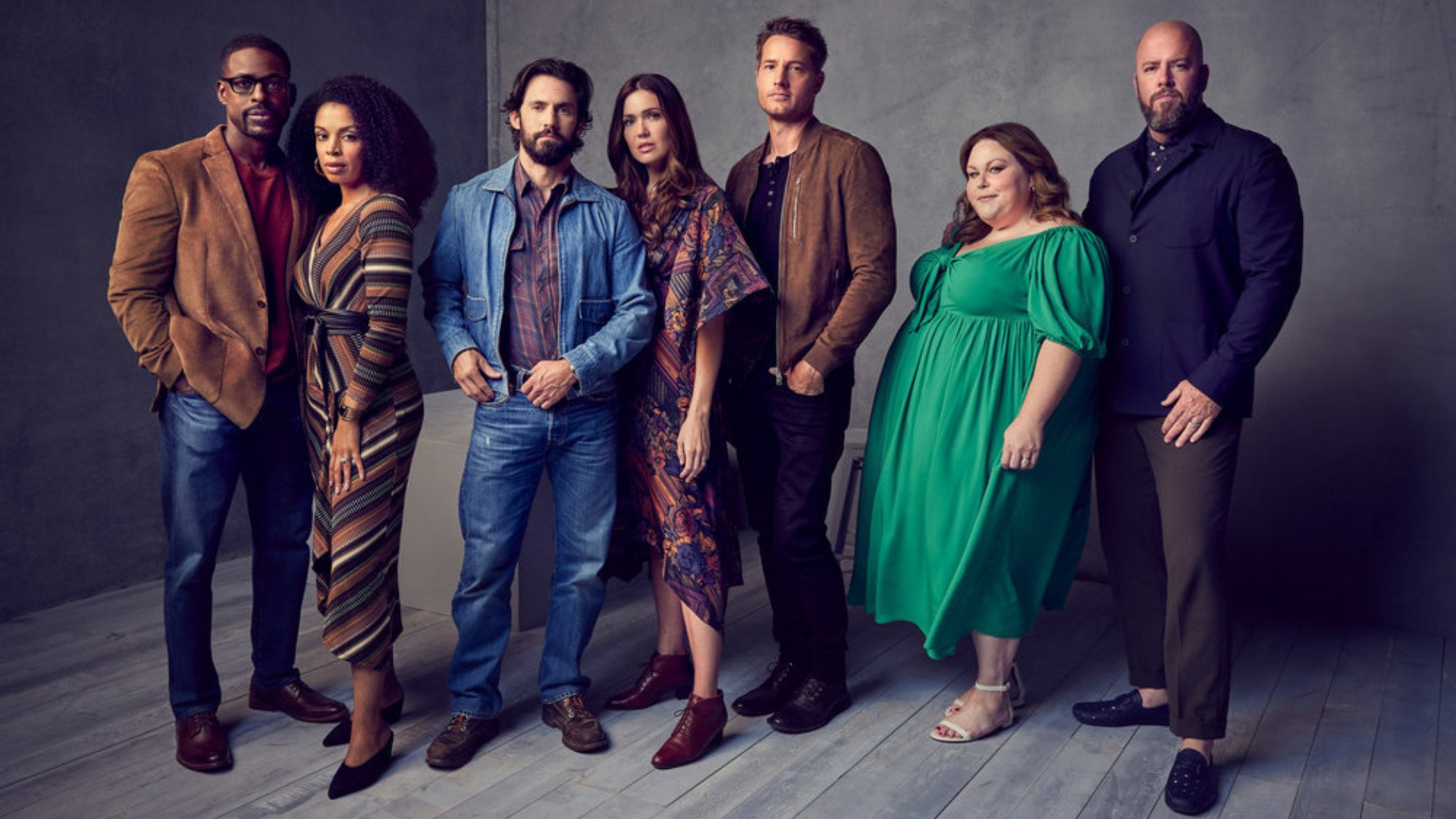 It seems the end of This Is Us is just as emotional to the cast as it is to fans watching at home. In an interview with Entertainment Tonight ahead of the season 6 premiere, Brown revealed how he felt about the ending.
"I'm excited. I'm all these things — it's excitement, it's sadness, it's I'll have to say goodbye to my friends," the actor said.
Hartley also echoed his co-star when speaking with the publication. 
"It is sad," he said. "You get used to something, it's six years and it's seeing these people all the time for six years. … But the bond and the most important thing that you take from all these jobs that you do as an actor are the friendships and this group of friends has become a family honestly. They're my family so I'll keep in touch with every single one of them."
This Is Us Season 6 Episode 2 airs Tuesday, Jan. 11, 2022.