'This Is Us': Chris Sullivan Just Dropped a Major Hint About Kate and Toby's Future
This Is Us will return for its sixth and final season in 2022, and fans are not prepared. The searing drama series chronicles the trials and tribulations of the tight-knit Pearson family. We watched the lives of Rebecca (Mandy Moore) and Jack Pearson (Milo Ventimiglia) play out before unpacking the journeys of their three children, Kevin (Justin Hartley), Kate (Chrissy Metz), and Randall (Sterling K. Brown).
Over the past few years, we've watched highs and lows, but season 6 is about to be heavy with emotion. In fact, Chris Sullivan who portrays Kate's husband Toby on the show just gave fans a major hint about the couple's future.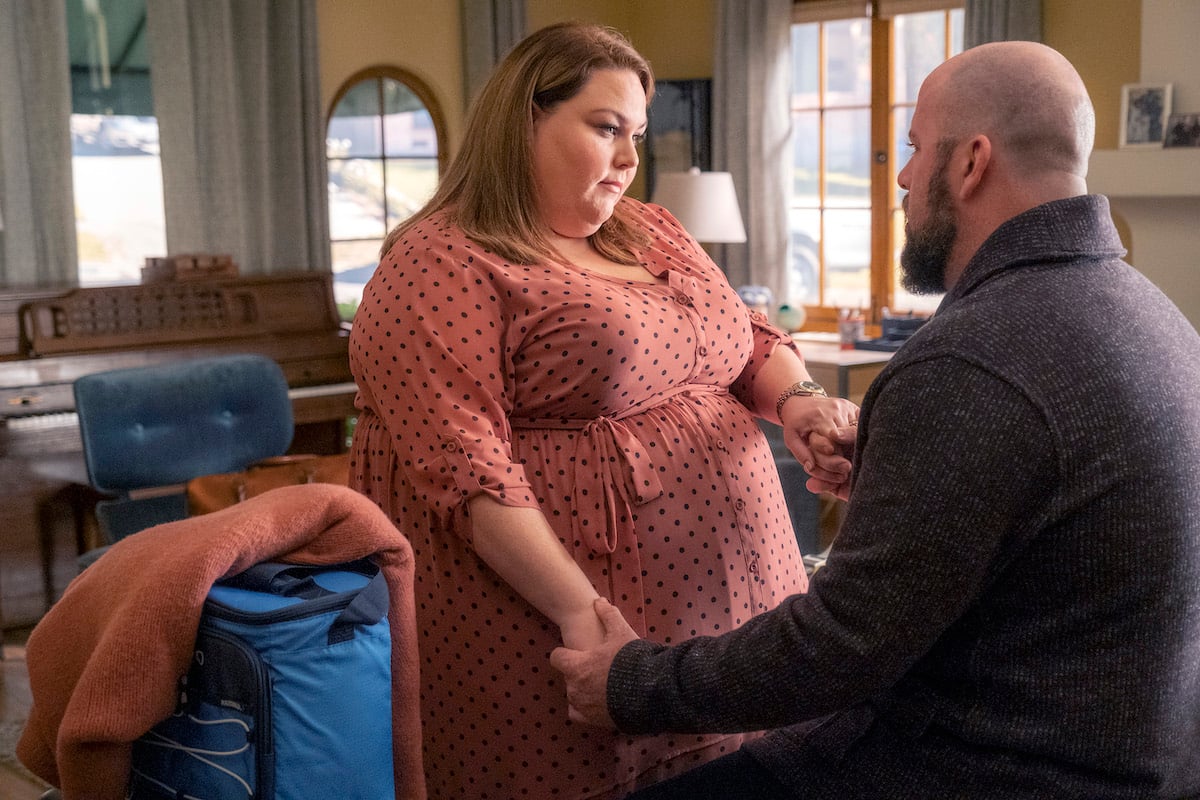 Chris Sullivan has known that Toby and Kate would divorce for years
Fans were stunned into silence when the season 5 finale revealed Kate marrying her music teacher colleague Phillip (Chris Geere). However, Sullivan revealed that he and Metz have known about their characters' split for years. This Is Us creator Dan Fogelman wanted them to be prepared.
"We didn't know how or when it might all occur. But we've known for a while," he told Yahoo! Entertainment. "And of course, as soon as Dan told Chrissy and I, it was very sad. That's tricky information to have when you're just rolling along, enjoying this romantic comedy of a relationship. To know that eventually, it's going to dissolve is hard to handle. But if This Is Us is a handbook on relationships and exploring every aspect of a relationship, somebody has got to split up — and it wasn't going to be Randall and Beth. [Laughs] It's a difficult part of a relationship to discuss, but I know it's going to be handled delicately."
Chris Sullivan just dropped a major hint about Kate and Toby's future on 'This Is Us'
Fans who aren't ready to deal with the end of TobKat are still trying to theorize that the two might find their way back to each other. As we know, Kate will get remarried in 2026, and in 2031 Toby will go to Rebecca's beside and reconnect with the Pearsons. Now fans are hoping that he will try to win Kate back when he meets up with the family in the future.
However, Sullivan isn't convinced that's going to pan out. "I don't know if we'll go that far," Sullivan told E! News. "I don't know if we'll see Toby trying to break up a marriage. I don't know if that's our style, but you never know. Stranger things have happened." 
However, the actor has told fans to brace themselves for what's to come. "Yes, there are going to be difficult moments," he said. "The season is going to be full of surprises but everyone is going to be fine. Everything is going to be OK We're all going to get through this together."
Things are about to get messy between Kate and Toby in the final season of 'This Is Us'
Though Toby will be living away from his family for his new job in San Francisco, he and Kate seemed determined to make it work in the season 5 finale. However, Metz has hinted that things are about to get messy quickly, especially with Philip in the picture.
"Here's the thing, let's be very clear, you can't steal somebody who doesn't want to be stolen," Metz told People. "You can't keep a man who doesn't want to be kept. What we don't know is the story we're going to learn of course in season 6. "When you're a mother — I don't have children, I have a really big family — your priority is your children," Metz said. "For her to balance both of those things, and I think that's what is so cool about seeing her as a mother, is because so many people don't know-how. … It's been a delicate balance to figuring out and that she has found her strength in that and surprised herself with that."
With just 18 episodes of the series left, the end of Toby and Kate is coming at us fast.