'This Is Us': Chris Sullivan Says He's Known That Toby and Kate Would Divorce for Years
This Is Us will begin its final season when the series returns to NBC this fall. As the acclaimed series comes to a thunderous end, fans of the show are anticipating how it will all end for the Pearsons. Season 5 of the series revealed a lot. We know that Kevin (Justin Hartley) and Madison (Caitlin Thompson) never make it down the aisle, but they have a great co-parenting relationship. We also learn that Beth (Susan Kelechi Watson) and Randall (Sterling K. Brown) are stronger than ever.
However, the shocker from the season finale surrounded Toby (Chris Sullivan) and Kate (Chrissy Metz). This Is Us confirmed the couple would divorce in the near future. Meanwhile, Sullivan says he and Metz have known that the split was coming for years.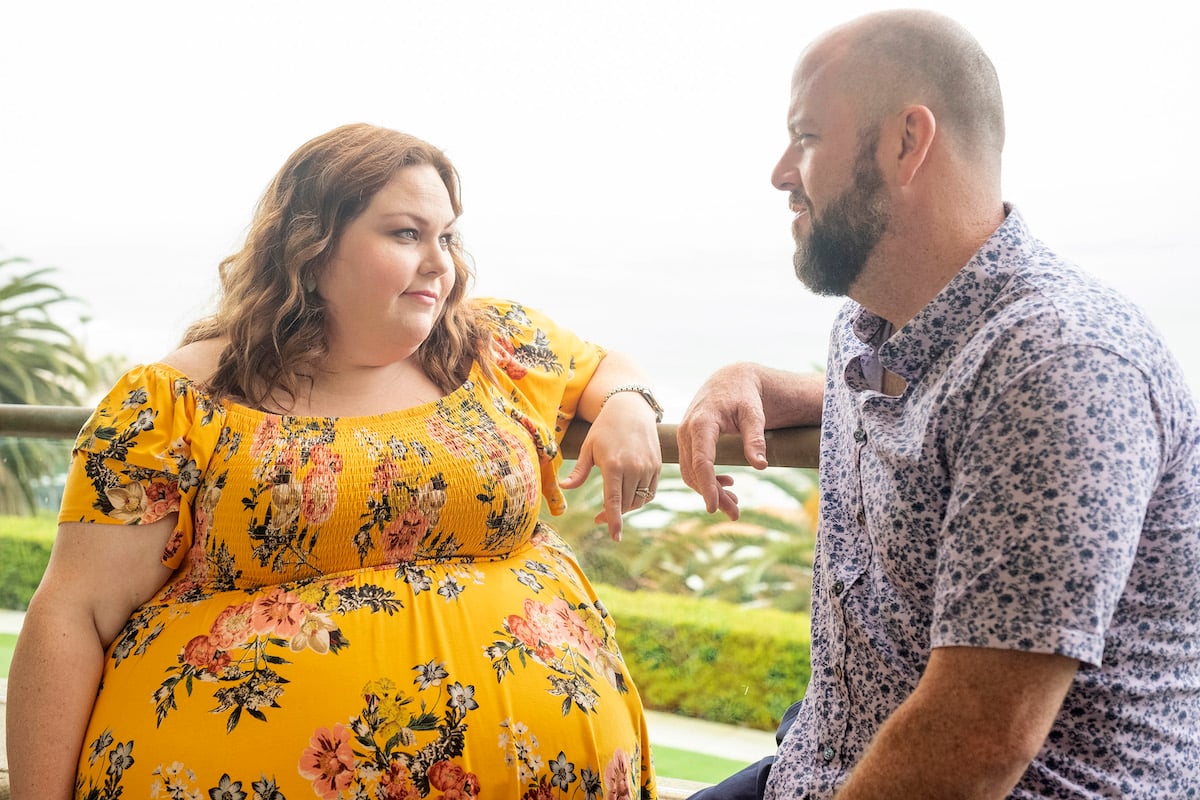 Inside Kate and Toby's relationship in 'This Is Us' Season 5
For five seasons we watched the ups and downs between Kate and Toby's relationship. From a miscarriage to dealing with mental health issues and everything in between, things have never quite been smooth sailing between the two. However, in the fifth season, they appeared to be in a decent space.
Having previously lost his job and struggling with the role of stay-at-home dad, Toby decides to take a job in San Francisco. Though Kate is initially taken aback because she just secured her dream job as a music teacher in Los Angeles, the pair vow to make things work.
While the couple appears to be content in making their long-distance marriage work, when the series leaps ahead five years into the future, Kate is set to walk down the aisle with her stoic music teacher colleague Phillip (Chris Geere). Toby is nowhere to be found, but we do know he finds himself at Rebecca's (Mandy More) death bed in 2031.
Chris Sullivan says he's known Toby and Kate would divorce for years
While fans were shocked by Toby and Kate's impending split. Sullivan just revealed that he has known about the divorce for years. "We didn't know how or when it might all occur. But we've known for a while," he told Yahoo! Entertainment. "And of course, as soon as Dan told Chrissy and I, it was very sad. That's tricky information to have when you're just rolling along, enjoying this romantic comedy of a relationship. To know that eventually, it's going to dissolve is hard to handle. But if This Is Us is a handbook on relationships and exploring every aspect of a relationship, somebody has got to split up — and it wasn't going to be Randall and Beth. [Laughs] It's a difficult part of a relationship to discuss, but I know it's going to be handled delicately."
Chrissy Metz just gave fans a major hint about 'This Is Us' Season 6
Now that This Is Us fans know that Toby and Kate's marriage won't last and that Kate is destined to marry Phillip. Metz is giving fans a glimpse at Kate's journey in the final season of This Is Us. In fact, she says the shift in her relationship with Phillip began in season 5 when he complimented her teaching.
"We see the beginning, [Phillip's] sort of the jerk that didn't want to hire her and doesn't want her in the class," Metz told People. "You sort of see him soften up. …  I think even he didn't want to admit it and realize that she was an asset. And that was really important, not only for Kate as a woman, human, and a daughter but as a woman who has been chasing her dream of happiness in finally coming into her own."
However, that doesn't mean that things aren't about to get a bit messy. "Here's the thing, let's be very clear, you can't steal somebody who doesn't want to be stolen," Metz said. "You can't keep a man who doesn't want to be kept. What we don't know is the story we're going to learn of course in season 6. "When you're a mother — I don't have children, I have a really big family — your priority is your children," Metz said. "For her to balance both of those things, and I think that's what is so cool about seeing her as a mother, is because so many people don't know how. … It's been a delicate balance to figuring out and that she has found her strength in that and surprised herself with that."