'This Is Us': Chris Sullivan Teases Kate & Toby May Have a 'Peaceful' End
Filming for This Is Us Season 6 is officially underway and fans are chomping at the bit to see how everything will end for the Pearson family. But the fate of two family members, Kate and Toby, seems to be pretty bleak. The season 5 finale of the hit drama sent shockwaves through the fan base when it was revealed that Kate and Toby had divorced and Kate was remarrying her co-worker, Phillip. But is there any hope for the future of Toby and Kate's relationship? Chris Sullivan (who portrays Toby on the show) seems to think there is.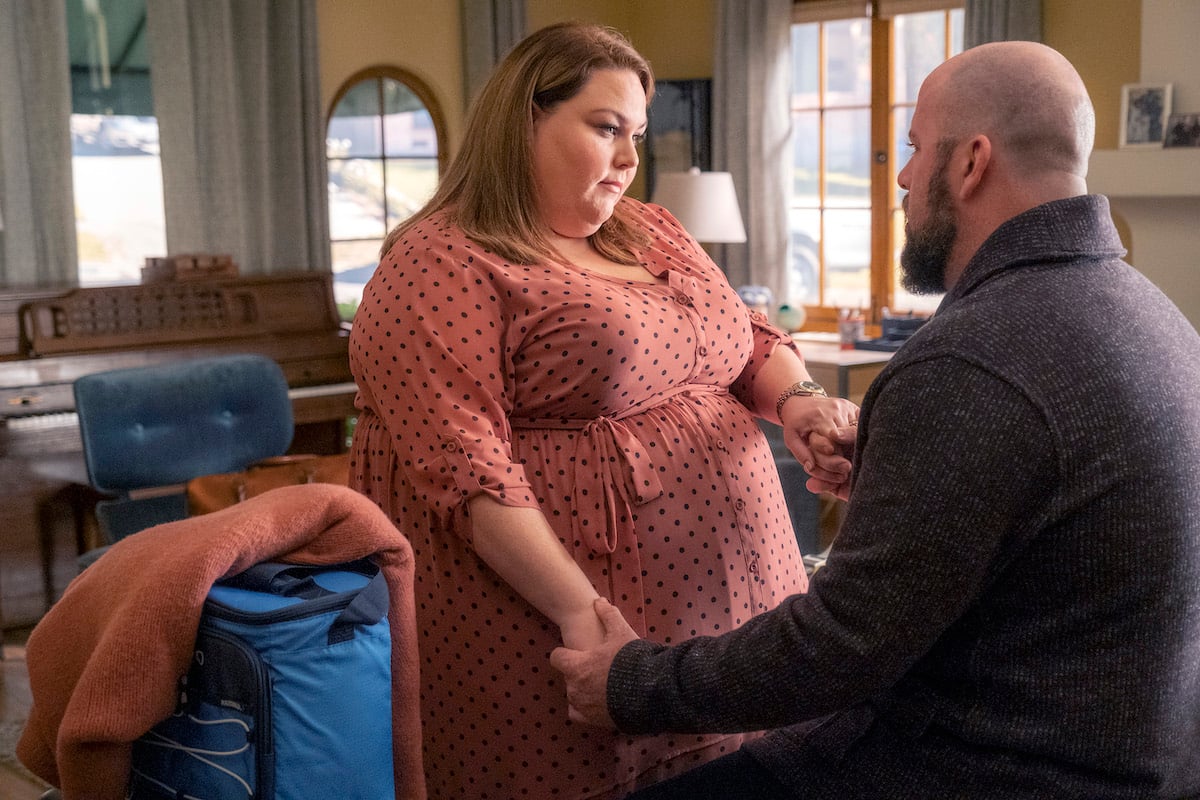 'This Is Us' cast member, Chris Sullivan knew about Kate and Toby's divorce long before the season 5 finale
Because Kate and Toby have been through so much together, many This Is Us fans aren't willing to believe that the pair aren't endgame. In fact, there is no shortage of fan theories out there that somehow have the couple ending up together. But while fans were shocked by Kate and Toby's divorce Sullivan and Chrissy Metz (who plays Kate on the show) have known about the split for years.
This Is Us creator, Dan Fogelman, wanted to make sure his actors weren't shocked when he learned that Kate and Toby were going to get a divorce. However, he made sure to keep the details of when and how from his actors. In an interview with Entertainment Weekly, Sullivan revealed that he has absolutely no clue who is more to blame for Toby and Kate's divorce.
Sullivan has no clue how Toby and Kate's split plays out in season 6
"I don't know how the eventuality of it all is going to play out," Sullivan revealed. "If you're trying to ask me whose fault it is, I actually don't know. I'm glad I don't know." But while the This Is Us star may not know who is most at fault for the divorce, he singles out the frequent lack of communication in Kate and Toby's marriage as one of the root causes for the split.
RELATED: 'This Is Us' Creator Can't Think About 1 Season 6 Storyline Without Crying
"I mean, communication gaps are probably 90 percent of how separations like this come to pass," the This Is Us actor confessed. "Everybody has a part and then when things fall apart, everyone's trying to figure out who has 51 percent of the fault, because none of us want to face the part that we played. I'm sure the reckoning will be painful. For both of them."
Sullivan gives 'This Is Us' fans a sliver of hope for future episodes
While Toby and Kate's painful breakup seems all but inevitable, Sullivan did manage to give This Is Us fans some hope. While Kate and Toby may no longer have a romantic relationship, Sullivan believes that they may still find a peaceful way to coexist as co-parents or even as friends. And the actor names one specific detail as the proof for his theory.
RELATED: 'This Is Us': Will Kevin Pearson Quit Acting in Season 6?
"Listen, if Toby was readily invited to be at Rebecca's bedside, as she's nearing the end of her life, then it seems to me that something has worked out peacefully," Sullivan shared. We know that This Is Us fans still may not be satisfied with Kate and Toby's end, but it might be the best that they can hope for.