'This Is Us' Star Chrissy Metz Revealed the 1 'Life-Changing Moment' She Said 'Will Forever Be Etched in My Brain'
Chrissy Metz wasn't an overnight success as an actor, but her perseverance eventually paid off. When she found that she wasn't booking acting work, she worked as a junior agent but finally decided to fully pursue acting. She eventually got a life-changing role on This Is Us and she said the moment she heard the news is one she'll never forget.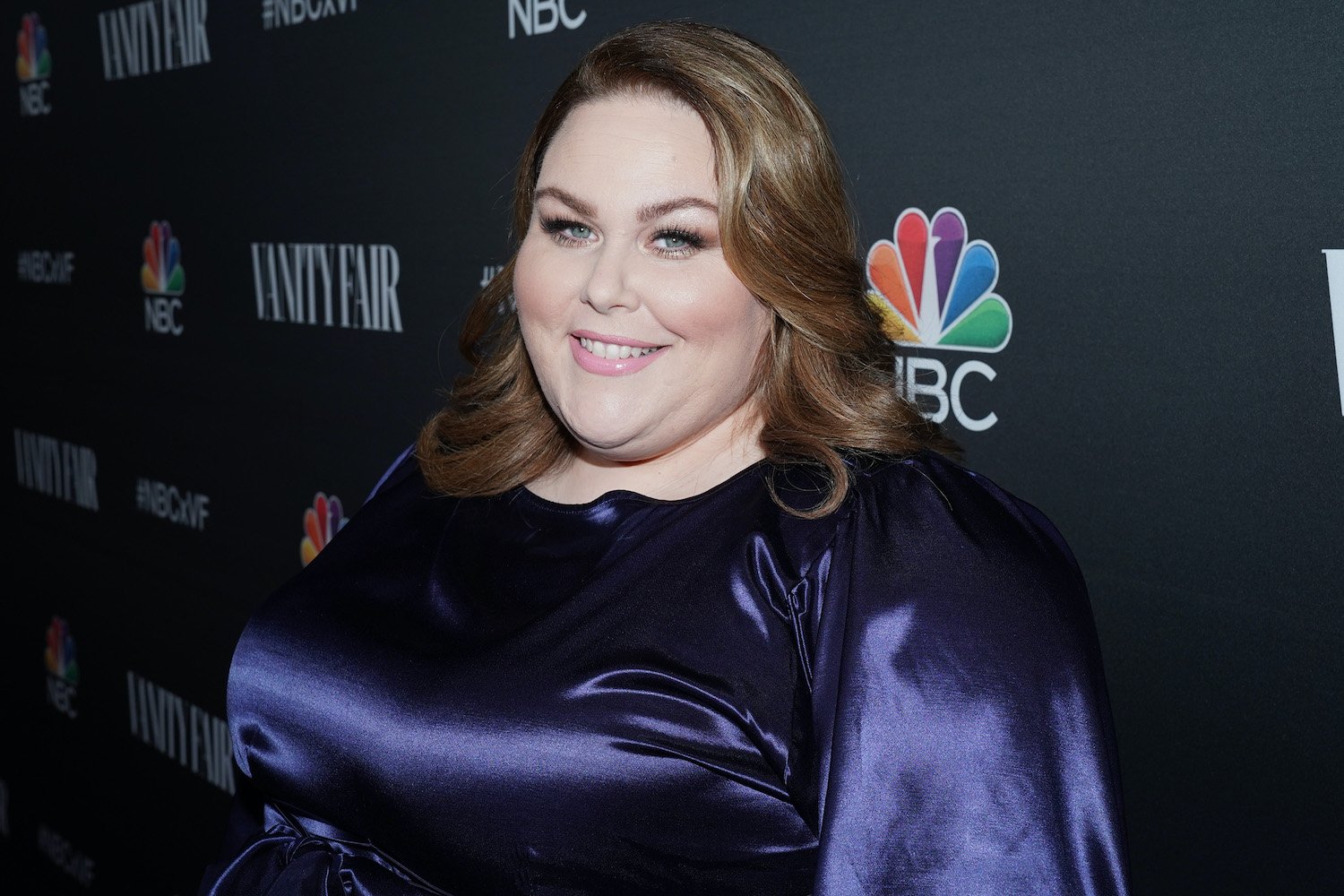 Chrissy Metz almost quit acting entirely
During the July 30 Empty Inside podcast, host Jennette McCurdy chatted with Metz about her acting experience and she shared how she almost quit.
Metz wasn't finding much steady work and thought her career was going to take off after landing a role in American Horror Story, but things fizzled for her "for like a year," she explained. "I just can't do this anymore," she recalled thinking. "Like, it's just too hard. It's not going to happen. Maybe I'm delusional, maybe I'm just supposed to be an agent, maybe I'm supposed to teach acting classes."
She continued, "Maybe I'm not supposed to be on TV. And so I was sort of coming to terms with that … it was heartbreaking, like I don't want to give that up."
Metz returned to being an agent and found support from other actors who encouraged her to pursue her dream. "Everyone's like, 'Chrissy, like you should just go for it'… and I thought, OK let me… I have to be very clear with the universe as to what I want," she shared. "If I'm one foot in, one foot out [it's not clear]."
Metz said she had 'nothing to my name' when she auditioned for 'This Is Us'
She shared how being intentional changed her focus. "I thought, maybe now is the time to just take the leap of faith and start auditioning and just say, 'I'm an actor,' not 'I'm an agent who likes to act' but 'I'm an actor' and submit away," Metz explained.
So she left her job as an agent and jumped in. "And it was so hard," she admitted. "I'm telling you, I had like nothing to my name when This Is Us, when the audition came about."
"And I was like, 'I mean, I guess, like what else do I have going for me?,'" Metz added. "But there's no way I'm going to book a series lead, I've never even tested for a show. It ain't gonna happen boo boo, it's not for me."
Chrissy Metz said 1 moment is 'etched in my brain'
Metz went on to share her This Is Us audition story. Although she had some positive vibes going into the audition, she said it didn't go well but she got a callback for the role of Kate. She called it "a miracle" that they wanted her back to test with her now co-star Justin Hartley.
Metz said she felt an "instant sort of chemistry, like brother/sister thing" with Hartley and the test went well. "So then it was narrowed down to me and another girl," she said.
The actor was asked to return to test again and she got the call about landing the part when she was in the parking structure afterward. The call from This Is Us creator Dan Fogelman was a little hard to understand, however, as Metz recalled the parking structure interfered with the call's reception.
She discovered she booked the part and was, needless to say, ecstatic. "That moment will forever be etched in my brain as like life-changing moment," she shared, saying it was "the beginning of the last six years of my life, which I could never have dreamt of."