'This Is Us': Chrissy Metz Just Reacted to That Shocking Season 5 Finale Twist
The This Is Us Season 5 finale aired on NBC, and it did not disappoint. In the present day, Kevin (Justin Hartley) and Madison (Caitlin Thompson) were preparing for their wedding day after they both had experienced cold feet in the weeks leading up to it.
Meanwhile, Randall (Sterling K. Brown) reluctantly talked to Rebecca (Mandy Moore) about his trip to New Orleans and learning more about his biological mother.
Toby (Chris Sullivan) told Kate (Chrissy Metz) that he'd decided to take a job in San Francisco, and after a bit of a disagreement, they agreed they would find a way to work it out while Kate kept her job as a music teacher in LA. Still, no one could have anticipated the shocking finale. Now, Metz is reacting to it all.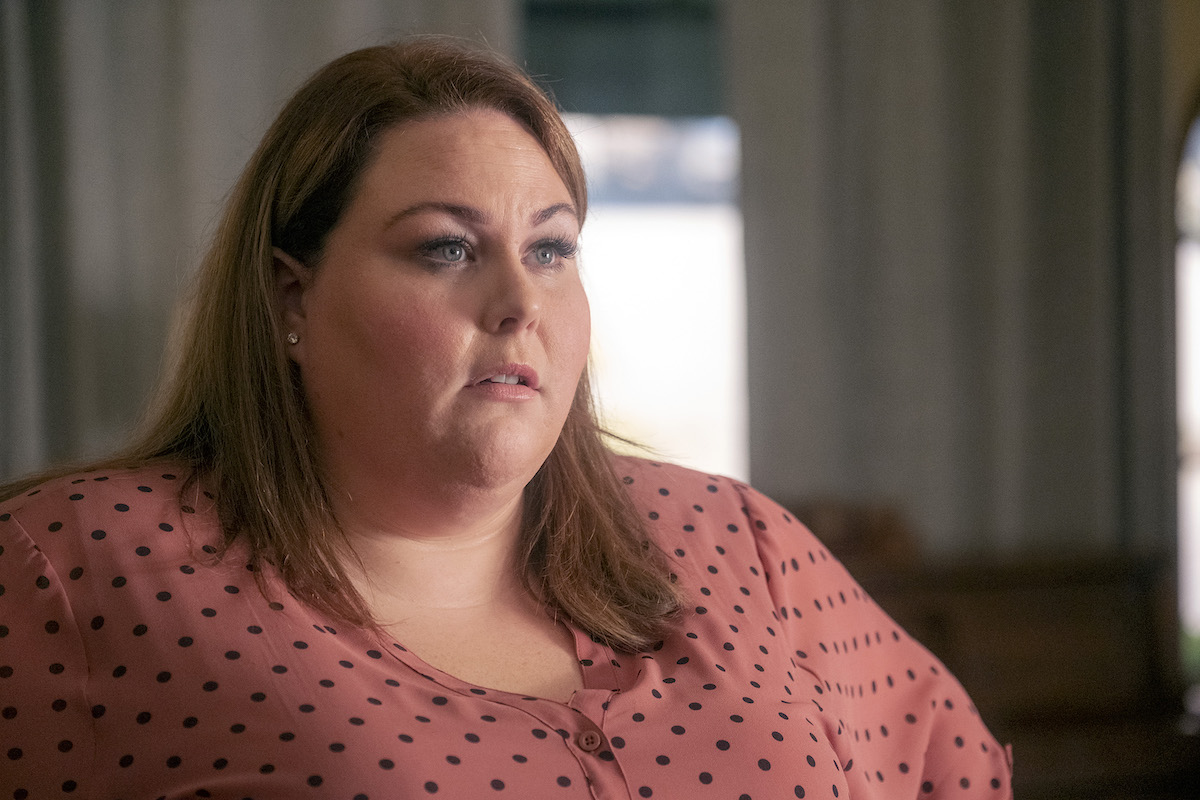 [Spoiler alert: This article contains MAJOR spoilers from the This Is Us Season 5 finale. Read at your own risk.]
Did Kevin and Madison get married on 'This Is Us'?
The season 5 finale of This Is Us began with Kevin and Madison preparing for their wedding day in the Adirondacks. Madison continued to have flashbacks about her childhood and dating life in the years leading up to meeting Kevin.
Meanwhile, Kevin is frantic, trying to make sure that everything for the wedding is perfect. However, in the end, Madison, who has fallen in love with Kevin, pulls the plug on the big day. She realizes that as much as he loves the family they've built and the friendship they have, he's not in love with her.
Though Kevin frantically pleads with Madison, saying that their relationship can grow, Madison is firm with her choice to remain good co-parents. However, another wedding does occur in the finale.
RELATED: 'This Is Us' Star Chrissy Metz Says 'a Lot' of the Series Finale Has Already Been Filmed
'This Is Us' flashes forward to Kate's wedding in 2026
This Is Us executive producer Isaac Aptaker warned fans to remain glued to their seats for the last five minutes of the episode, and he didn't disappoint. The show flash-forwards to 2026 when the Big Three are 45-years-old. Though we saw Toby and Kate moving forward together in the episode, this flashforward reveals Kate's wedding to her stoic music teacher co-worker Phillip (Chris Geere).
Though Madison and Kevin seem happy and cordial, Toby has clearly been removed from the picture. Considering the fact that Phillip has only been rude and terse with Kate and Toby and Kate seemed madly in love when we last saw them, this was more than a bit of shock. "We've hinted at many times that something was not normal between Chrissy and Sully, and here we are," creator Dan Fogelman told Entertainment Tonight.
Chrissy Metz reacted to the shocking 'This Is Us ' Season 5 finale twist
As much as Kate's new love was a shock for fans, Metz has known for some time. "Well, I've known for quite some time," she told Jimmy Fallon. "I didn't know how it was going to unfold. I'm concerned for many people, including myself. So yeah, I've known for quite some time and it's been hard, of course, to keep the secret."
Since we've seen further into the future, we know that Toby is still alive, which means Season 6 is likely to showcase the demise of his marriage to Kate, which will certainly be brutal.