'This Is Us': Chrissy Metz Teases How Season 5 Will Address the Coronavirus Pandemic and There's 1 Big Change Ahead
Chrissy Metz teases some of what fans can expect when This Is Us season 5 returns.
This Is Us fans are eagerly anticipating season 5 and star Chrissy Metz has some big updates. Metz revealed that there are some changes in store as they will include the coronavirus (COVID-19) pandemic in their storytelling — and she shed a little light on how her character Kate might handle the health crisis.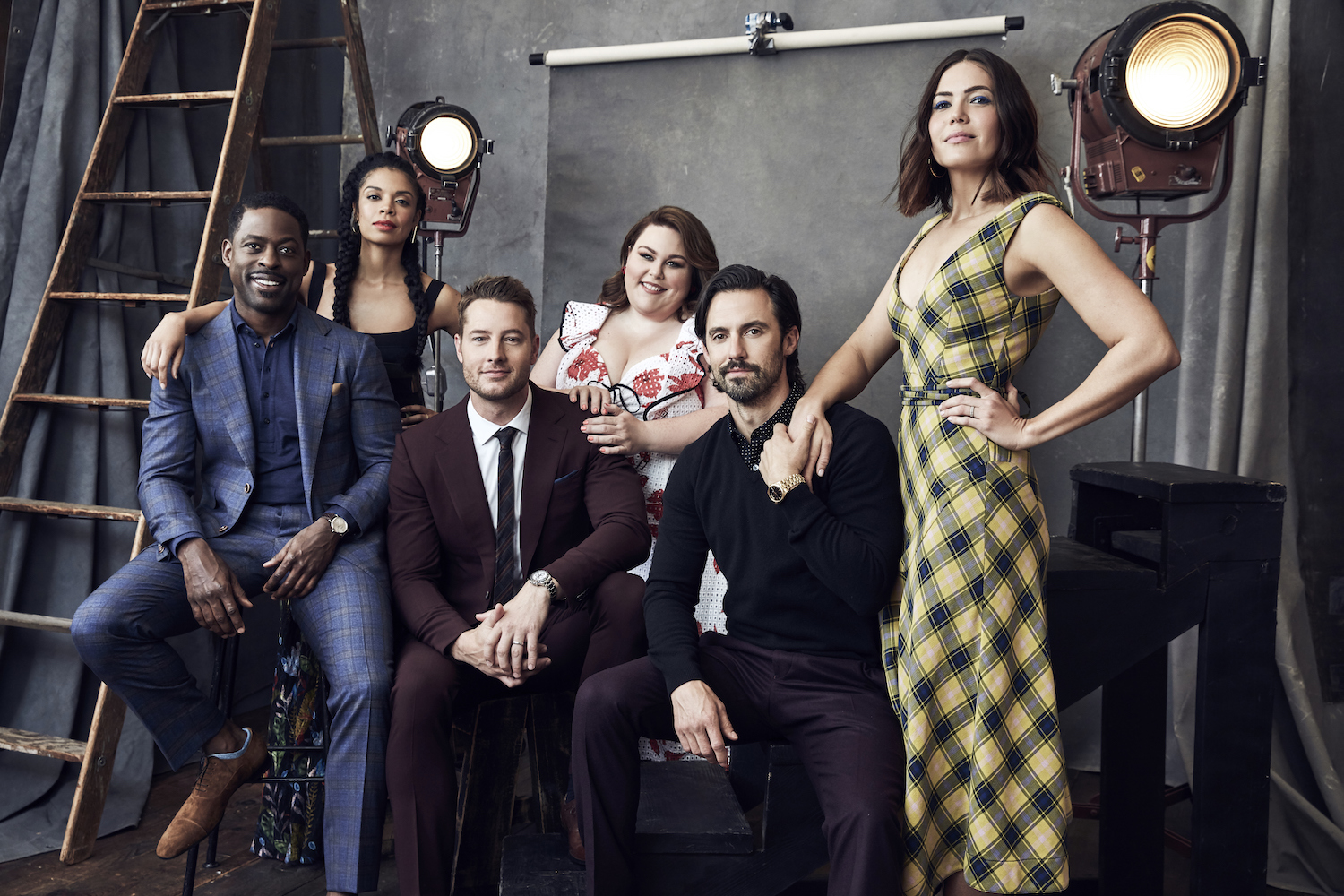 'This Is Us' will address the coronavirus pandemic
It won't be long before season 5 of This Is Us returns and fans can expect the characters to tackle the coronavirus pandemic during the new season. The pandemic delayed the season 5 premiere until November and Metz told Entertainment Tonight they are all "itching to get back" to working on the show.
Metz assured that filming starts "pretty soon" for season 5.  
"I don't know exactly the date, but I know we're all just itching to get back," Metz explained. "Everybody's just making sure that [it's] safe and regulated, and everyone is going to be as safe as possible so I think it's going to be pretty soon."
Health and safety, of course, are the priorities for production. "I've been tested personally four times," Metz said. "But they haven't given us any protocols. We'll have a first day of testing before we do a wardrobe fitting."
She continued, "And then, I think all the protocols will be set in place. I saw Hayley [Orrantia] from [The Goldbergs] — everything is in this place and everybody is separated and I'm like, 'Oh, is that what's going to happen with us?' I don't know."
"I'm sure it's going to be really interesting to see but so much hard work is being put in too to make sure that everybody is safe and I just really commend everybody," she added.
Chrissy Metz explained some of the ways coronavirus will impact scenes
Even with testing and safety in place, Metz admitted there will be certain challenges involved with filming. One thing, in particular, will be very different this season — kissing.
Metz explained, "I don't think we're going to be kissing. I think we might [do] like the side church hug or something, but I don't know if we're going to be kissing, y'all. I doubt it."
The actor has the first two scripts for season 5, but she is staying tight lipped about revealing details. "I don't know what's going on," she said. She added, "We know how it's going to look and I have to say, I'm excited about it because I think that people look to the Pearsons for how do we navigate life because they do it imperfectly and people can relate to that."
How will her character Kate handle the pandemic?
While Metz couldn't reveal any of the storylines that fans will see on season 5 of This Is Us, she did have a prediction about how her character Kate will handle the pandemic.
According to Metz, Kate may approach it in two very different ways and fans will have to see which way she leans.
"Kate is one of those women where she might be emotional and she might not have it all figured out but in the time of a crisis, I feel she might have a handle on some things," Metz explained.
On the flip side, Metz pitched the possibility that Kate might have to work through some thoughts and feelings about the pandemic.
"If anything, I think she is going to go on the other side of it and be a hypochondriac and might go be a recluse and won't let anybody touch her child. We will see," she explained.
This Is Us returns to NBC on Nov. 10 at 9 p.m. for a special two-hour premiere.