'This Is Us': Could the Pearson's Financially Afford to Send Randall to Private School in Real Life?
With This Is Us currently on a midseason break, fans are busy rewatching every episode. When viewers check out the series again, more questions always arise. The latest one is regarding how Jack (Milo Ventimiglia) and Rebecca Pearson (Mandy Moore) sent young Randall (Lonnie Chavis and then Niles Fitch) to private school. Could the Pearson's afford to pay for private schooling on Jack's income?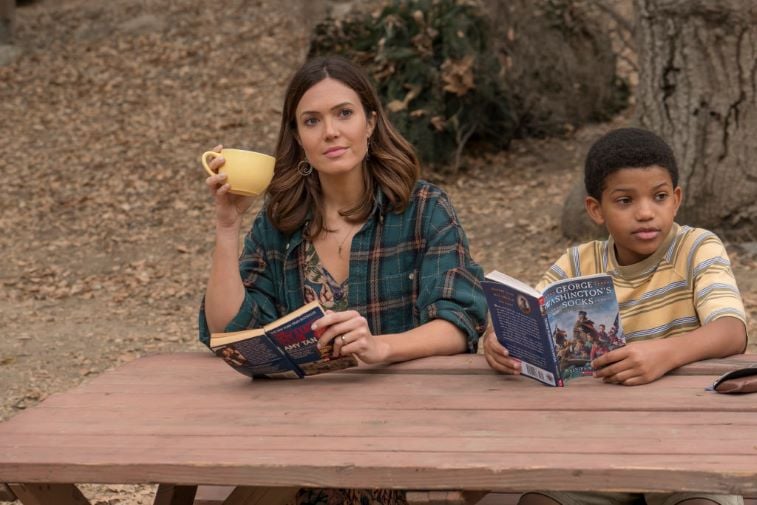 What was Jack Pearson's salary in the 1990s?
Here's what we know about Jack's occupation and salary in the 1990s. He did not attend college, but he was in the military. After he met and married Rebecca, Jack took a job as a contractor to provide for their family.
According to a 1997 salary survey by the National Association of Colleges and Employers, bachelor's degree candidates with degrees in the field of construction management made about $28,060 a year.
Since we know that Jack did not have a degree, we know that he made less than that average. Rebecca was a stay-at-home mom, so she did not bring any income into the family finances. That means that this family of five survived on about $25,000 a year in the 1990s.
How much did it cost for Randall to attend Private School in the 1990s?
During season 1, episode 6 of This Is Us, Randall's (Lonnie Chavis) school calls a meeting with Jack and Rebecca. The parents find out that Randall's test scores are through the roof, but his grades do not show it. The administrator suggests sending him to a private school to be challenged more. 
Young Randall (Lonnie Chavis) was in about 5th grade when he switched schools. Since we know 'the big three' were born in 1980, we can surmise that he began attending Haines Academy when he was around 10 years old. He went to private school until he was 18, so that would be 1990 to 1998.
"In the 1999-2000 school year, the average private school tuition was $4,689 a year," according to Education Week.
The tuition was likely less in 1990, but we can infer that it cost the family about $3,500 or more per year to send Randall to Haines Academy. This amount would be about 14% of the entire household income.  
How could Jack and Rebecca Pearson afford to send Randall to private school?
Jack put aside his dreams of starting his own construction company, "Big Three Homes," to send Randall to private school. He told Rebecca that he would pursue that career after the children went off to college. However, he died before he could make that dream a reality.
"[Jack and Rebecca] were living in a different time [than today]," wrote one Reddit user. "Housing was cheaper, zero student loan debt for Jack, maybe being in the military gave him a bit of a nest egg, and he definitely saved money living with his parents for a bit."
The median household income in 1990 was $30,126, according to the 1990s Flashback. Although the Pearson's made less than the median salary, we know that they lived a frugal lifestyle. As a stay-at-home mom, Rebecca made good economic choices for the family, such as sewing the kids' clothing at times.
Although it does seem out of reach at first glance, the statistics show that the Pearson's probably could afford to send Randall to private school. You can watch new episodes of This Is Us on Tuesday nights at 8 p.m. when the series returns to NBC on Jan. 14, 2020.