'This Is Us' Creator, Dan Fogelman, Isn't Ruling out a Spinoff
Following the season finale of 'This Is Us', more fans than ever are talking about the show. Some are even hoping for a spinoff, but what are the odds of them getting one?
By now, most fans of This Is Us know that the show will be ending with Season 6. And, thanks to the season 5 finale, there's certainly a lot of ground to cover. Fans have plenty of questions about the Pearson family and are already speculating about how the hit series could possibly end. Others, however, aren't ready to say goodbye to the show. In fact, many viewers believe that the show's large ensemble cast could easily lend itself to a spinoff series. But is there any possibility of a sister series or are fans just doing wishful thinking?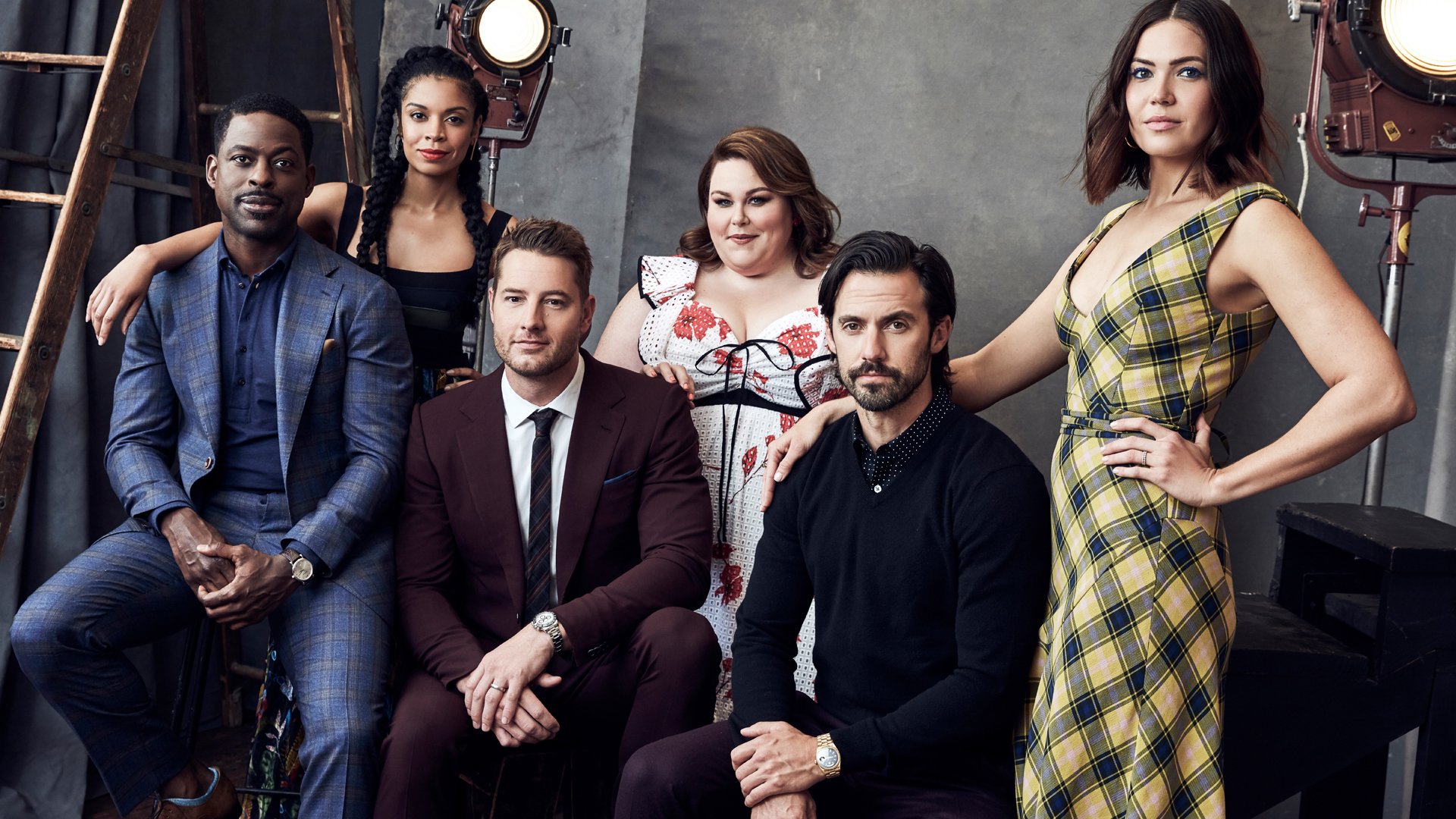 This Is Us has been captivating fans since 2016. The show follows Jack and Rebecca Pearson, their kids: Kevin, Kate, and Randall, and their respective families. Of course, throughout the series, the show has added new characters including Randall's biological parents, Kate's best friend, Madison, Jack's brother, Nicky, and more. Because the show features so many characters and is constantly bouncing between different timelines, fans are always itching for more information about their favorite characters. Thus, there have been requests from fans to make a spinoff series for This Is Us.
Fans are hoping for a 'This Is Us' spinoff following Season 6
But who would be the best possible candidates for a This Is Us spinoff? Some fans are hoping for a Beth and Randall spinoff. Considering they have the steadiest romantic relationship out of the Big Three as well as three older children, they already have a great dynamic. Furthermore, Beth's relationship with her mom, Carol (played expertly by the talented Phylicia Rashad) seems like a gold mine of storytelling. Other fans, however, would be interested in a backstory that focuses more on Madison. Though she's been around for several seasons, fans feel like they're just now getting to know her and are hungry for more info.
Fans on social media continue to debate about which of their favorite characters are worthy of a spinoff, but is an additional show even a possibility? Recently Dan Fogelman (who is the creator of This Is Us) got candid about the odds. In an interview with Entertainment Weekly, Fogelman revealed that though he wasn't completely ruling out a spinoff, it simply wasn't on his radar at the moment.
Dan Fogelman weighs in on the possibility of a sister series
"I mean, I haven't really talked to anybody about it, honestly," the This Is Us creator revealed when asked about a spinoff. "It's been interesting seeing the news of [the show ending], just because we've been so clear about it from the very beginning that it was going to be six seasons. The Pearson family story has an endpoint because of the age of the kids, and because we're telling the story in the future. It's not to say there aren't more surprises in store, but I just honestly haven't even had the conversations. I know people think they're some secret plan. We haven't even had conversations about it yet."
We can see why Fogelman isn't worried about a This Is Us spinoff at present. Considering he has so many storylines to wrap up for fans in Season 6, it's probably for the best.