'This Is Us': Will Deja and Malik Stay Together After Randall Puts His Foot Down?
Here's what's next for Deja, Malik, Randall, and Beth in 'This Is Us' Season 6 after a new conflict emerges in episode 3. So will Malik and Deja stay together or will the consequences result in a big breakup? Here's what we know.
The This Is Us Season 6 team warned fans about major consequences for Deja (Lyric Ross) after her weekend with Malik (Asante Blackk). Now, it looks like a storm is coming on the NBC series. So will Deja and Malik stay together after Randall (Sterling K. Brown) put his foot down in This Is Us Season 6 Episode 3? Here's everything we know so far.
Randall tells Deja she can't see Malik in 'This Is Us' Season 6 Episode 3
In This Is Us Season 6 Episode 2, "One Giant Leap," Deja visits Malik in Boston, and they sleep together for the first time. The two lovebirds are head over heels for each other, and not even distance will keep them apart. 
However, Deja previously told Randall that she was hanging out with her friend, Tiffany, over the weekend. So when Randall finds out about his daughter's lies in episode 3, he is furious. Meanwhile, Beth (Susan Kelechi Watson) is realistic about the situation, and she reasons with Randall because she understands that Deja is growing up. Then when the city councilman speaks with Deja, he reveals he's having a difficult time adjusting to the "new, beautiful, grown-up" Deja. So he asks for some patience.
That said, Randall tells Deja that she still needs to face the consequences for lying. So he says she can't visit Malik in Boston anytime soon. But Deja disagrees, telling Randall that his terms are "going to be a problem." 
What's next for Deja and Malik in 'This Is Us' Season 6?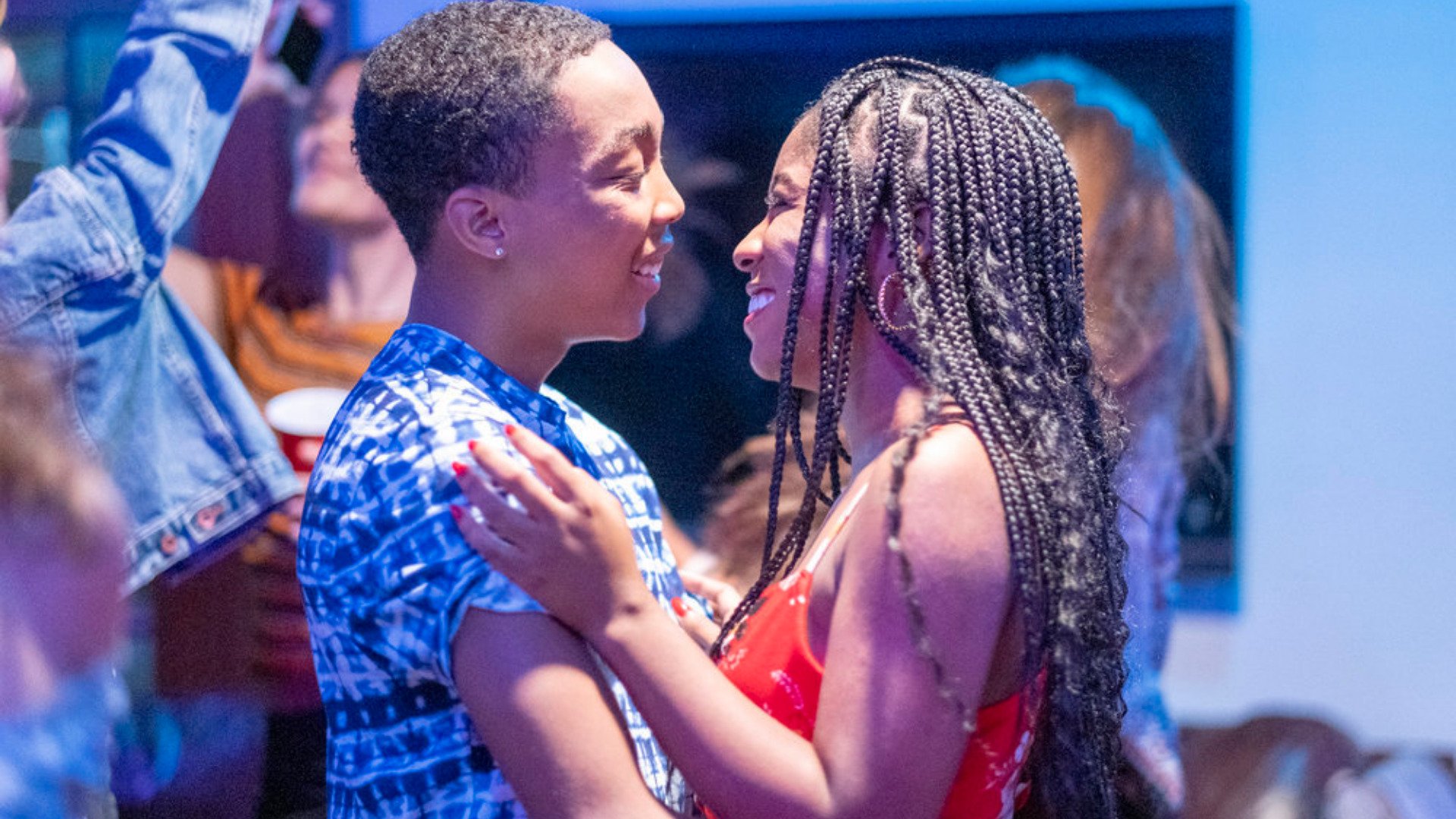 For now, This Is Us fans will have to wait and see what happens to Deja, Malik, and Randall in season 6. But according to the far future flash-forward scenes, Randall and Deja will be just fine. However, viewers still don't know what happens to Deja and Malik down the line. 
Meanwhile, This Is Us writer David Windsor teased what's coming up next, and it seems like Malik's character will continue to be a source of conflict between Randall and Deja. 
"[Deja] doubled down and is even stronger again [when she says not seeing Malik for a while isn't going to work for her], and sets up more conflict for her and Randall going forward," Windsor told People. "I would say that Malik will continue to be a storyline between the two of them."
The writer continued, "He's such a good kid. At the same time, his daughter is only a teenager and still in high school. So it sets up a really good dynamic and conflict for the two of them."
Randall and Beth will handle Deja and Malik's relationship differently
Whatever happens between Deja and Malik in This Is Us Season 6, it seems like there will also be some growth with Randall and Beth. As mentioned, Beth was a bit more realistic about handling the Deja situation. Then in the above interview with People, writer Casey Johnson teased that Beth "absolutely" understands how Deja feels more than Randall, and fans will see how that plays out in the next few episodes.
"I feel like that's so much of parenting, where you admit to each other that we don't really know what we're doing. We have to figure it out together," Johnson said. "Beth is coming from a little bit of a different point of view than Randall. We're gonna play that out in the next couple of episodes as well."
As always, the Pearsons have plenty on their plate in This Is Us Season 6. But we'll have to watch how everything ties into the future in the final season. Stay tuned.