'This Is Us': Did Any Cast Members Ever Date in Real Life?
NBC's critically acclaimed show, This Is Us, has us grabbing the tissues week after week. Sometimes its sad tears, other weeks it's happy tears, but no matter what there are tears.
We are happy to see the relationships going strong in This Is Us season 4, but we are left wondering if any of our favorites are actually dating each other in real life. Read on to find out.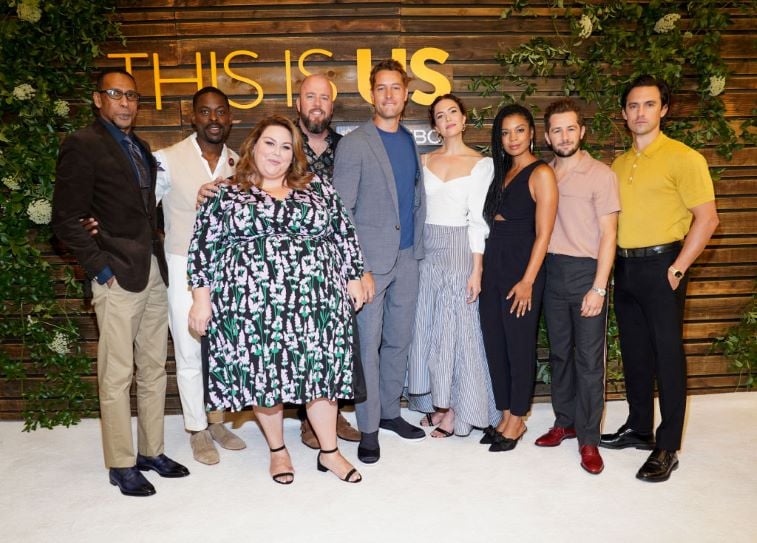 Rebecca Pearson and Jack Pearson have the truest love on 'This Is Us'
Mandy Moore who plays Rebecca Pearson was married to her own real-life Jack Pearson in November of 2018. Moore's husband, Taylor Goldsmith has his own band, The Dawes, and he supports Moore in every aspect of her life. He has even encouraged her to get back into the recording studio. 
Ventimiglia, on the other hand, is not married but is rumored to be dating Kelly Egarian. The two were pictured at the 2017 Emmys. Nothing has been confirmed since then. Ventimiglia prefers to keep his relationships out of the spotlight after having too much limelight with previous relationships with Hayden Panettiere and Alexis Bledel.
So, as far as we know Moore and Ventimiglia are only together on the set of This Is Us.
What about Kevin Pearson and his various love interests on 'This Is Us'?
As much as fans would love to believe that Kevin Pearson (Justin Hartley) is dating Sophie, Zoe, or even his new love interest, Cassidy, in real life, the sad news is that he's not dating any of them. Hartley is happily married to Chrishell Stause since October 28, 2017.
Stause and Hartley have a picture-perfect marriage. They both post pictures on Instagram often and their love looks amazing. We are totally jealous.
Are Randall and Beth Pearson together in real life?
Beth (Susan Kelechi Watson) and Randall Pearson (Sterling K. Brown) are the strongest going relationship on This Is Us. They have their rocky moments, but for the most part, they are the one steadfast marriage on the show.
They are not together in real life, but Brown's relationship off-screen is pretty picture-perfect. He is married to actress Ryan Michelle Bathe. The couple met in high school, and have been together ever since. They have two sons together, and are happily married. 
Watson also has her own happily ever after. She was recently engaged to Jaime Lincoln Smith in early September 2019.
While Beth and Randall are not actually married in real life, we can sleep well knowing they have both found love off-screen.
Kate and Toby must be together in real life
Chrissy Metz who plays Kate Pearson on This Is Us has had her fair share of heartache. Metz married a freelance writer, Martyn Eaden, from Great Britain in 2013. The two divorced in 2015 and Metz later dated Josh Stancil, a cameraman on This Is Us. However, the relationship did not last.
She later dated Hal Rosenfeld. The pair appeared at several events together, but have not been seen together lately. Metz is currently not known to be dating anyone.
Her on-screen love, Toby (Chris Sullivan) is actually married in real life. His marriage also looks almost picture-perfect to Rachel Reichard. The couple has been going strong for six years and often posts adorable photos together on social media. 
So, sadly none of our on-screen favorite couples are together in real life. The only solace to this fact is that they are almost all happily married. You can catch new episodes of This Is Us, on NBC, Tuesday evenings at 9 p.m. eastern.