'This Is Us': Did Randall's Therapist Purposely Try to Trigger a Panic Attack During Their First Therapy Session?
Randall (Sterling K. Brown) finally went to therapy on This Is Us, but he almost didn't return for session two. So many things were wrong with the therapist's office that Randall could not take it. Viewers began to wonder if Dr. Leigh (Pam Adlon) set the councilman up for a panic attack right off the bat.
[Warning: This Is Us Season 4 spoilers ahead]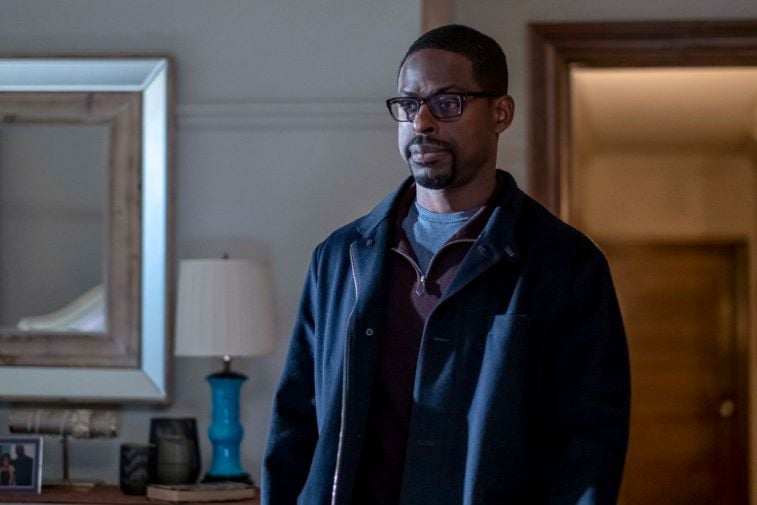 Randall goes to therapy, but he claims 'It's not that big a deal'
Dr. Leigh knows who Randall is. She watches his speeches and tells him before they go very far into their session that she has heard the spiel about his two fathers before. Randall is visibly upset about this fact and tries — unsuccessfully — to hide it.
Even before that, the first thing Randall notices when he walks in the office is the lack of cups next to the water cooler. Then the coffee maker keeps sizzling every few minutes. The therapist asks about his mother, and that sets him off, too.
"It's good," Randall says about his relationship with Rebecca (Mandy Moore). "I love my mother. We are very close. If you notice me tense up, it's because I'm worried about her. I'm here because I have control issues."
Then he freaks out because Kevin (Justin Hartley) might be taking Rebecca to her follow-up MRI appointment. He admits that he's the only one who can adequately take care of her.
"If it wasn't for me, this whole family would have fallen apart," Randall concludes at the end of his spiral. 
"Would they?" Dr. Leigh asks.
"You don't get it, and I don't have time to explain it," and then Randall storms out of the office.
He also noticed that she kept magazines from 2017 instead of throwing them out. All of these factors drove Randall crazy. Was that the therapist's intent?
Fans feel that Dr. Leigh set up Randall for a panic attack in her office
"The therapist might be intentionally trying to get a rise out of Randall to break down the desensitized facade that he presents with," surmised one Reddit user. "Just throwing that out there."
Many fans wonder if she left the coffee maker on without a pot on purpose. Did she remove those cups before he arrived? Was she trying to trigger him?
"The point of therapy is to push you," wrote another fan. "He just couldn't handle it."
Other viewers think that he couldn't take the pushing about his mother, but that Dr. Leigh did not set him up.
'This Is Us' producer Elizabeth Berger admits Dr. Leigh was not entrapping Randall
"I don't think she left her coffee machine on purpose or did anything before he sat down to kind of entrap him," Berger told Entertainment Weekly. "But I do think that once she realized that it was such a trigger for him, it definitely piqued her interest."
So, the producers did not intend to set Randall up for a downward spiral during therapy. That is interesting to note because it shows viewers how easily he could be thrown into that nervous-break-down situation.
"And she'll continue to probe into the parts of his personality that are bothered by that and get the bottom of as to why it bothers him so much," continued Berger.
The producers also comment that we will see more of Randall's therapy sessions in the coming weeks on This Is Us. 
Read more: 'This Is Us': The Series Ending Fans Predict Comes So Full Circle It Will Break You