'This Is Us' Director Claims There Is 'No Question' Jack Is the Love of Rebecca's Life
TL;DR:
This Is Us Season 6 ends the NBC series with Jack and Rebecca Pearson.
Director Ken Olin says there's "no question" that Jack is the love of Rebecca's life.
Mandy Moore offered an explanation for why the show needed to end with the couple.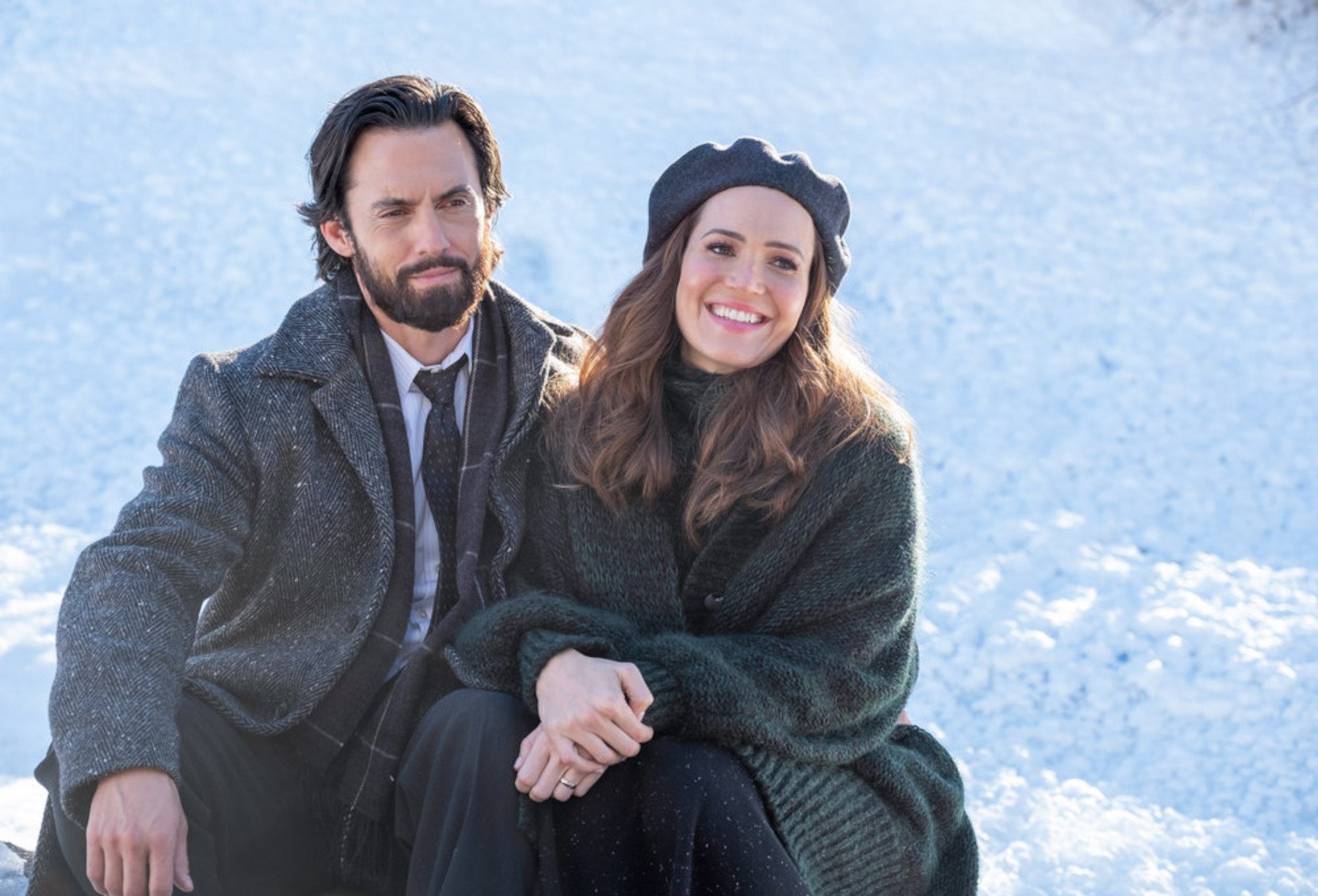 This Is Us Season 6 recently brought the NBC series to a close, and its ending focused on the same two characters who started the Pearson family's story. That's right, the series finale of This Is Us brings fans back to Jack (Milo Ventimiglia) and Rebecca (Mandy Moore). That makes sense, given the couple's love is at the center of the story. And according to director Ken Olin, there's "no question" about it: Jack is definitely the love of Rebecca's life.
'This Is Us' Season 6 ends with Jack and Rebecca
This Is Us has claimed Jack and Rebecca Pearson as its central romance since the very beginning, but the pair's recent interactions have all taken place in flashbacks. That's because Jack perishes in the NBC show's second season. And although the Pearson family remains affected by his role in their lives, they each move on in their own way. For Rebecca, that eventually means marrying someone else.
Still, Rebecca never really lets go of Jack. And This Is Us fans hoped the two would get at least one scene together in the show's present-day timeline. That came to fruition during the series finale, which ended with the pair exchanging words of love. If nothing else, it proves their romance prevailed, even after death. And one of the show's directors thinks it's clear that Jack is the love of Rebecca's life.
'This Is Us' director claims there's 'no question' that Jack is the love of Rebecca's life
RELATED: 'This Is Us': Milo Ventimiglia Wouldn't Want Jack to Be 'Too Perfect'
Although Jack and Rebecca's love prevails throughout This Is Us, Rebecca eventually moves on after her husband's death. She winds up marrying Miguel (Jon Huertas), who takes care of her until he's no longer able. And the two have a heartwarming relationship. Of course, it's not the same as the one Rebecca had with Jack.
According to director Ken Olin, who helmed numerous episodes of This Is Us, there's no doubt that Jack was the love of Rebecca's life. He admitted as much during an interview with Entertainment Weekly:
"At the end of the day, this show was this incredibly romantic and complicated and rich and fulfilling love story. And Dan believes on some level in the possibility of a happy ending, even in this moment, and no matter how wonderful and redeeming really that the marriage with Miguel was — and the wonderful thing is in terms of Miguel, he never competed with it — but there was no question. [Jack] was the love of her life."
With that in mind, it makes sense that Rebecca and Jack finish out the series together. And Mandy Moore recently offered a deeper explanation for Jack's presence as her character moved on.
Mandy Moore explains the NBC show's final scene
It makes sense that This Is Us wanted to celebrate its central love story in its final moments, but Mandy Moore offered another reason the show needed to end on Jack and Rebecca.
Speaking with Entertainment Weekly, Moore admitted that Jack was the only one who understood Rebecca in those final moments. He was able to reassure her because he'd already gone through the same thing. He left their children behind, then watched as they continued to carry him with them.
"I loved that sense of comfort," Moore said. "That no one could have gotten Rebecca through that moment but Jack. And the fact that in the end, as she's crossing that threshold and transitioning, he's there to hold her hand and to walk her through it, as an expert in a way."
It's certainly a fitting send-off, though fans are still hoping for a reunion down the line. Whether such a thing could bring Jack and Rebecca together again remains to be seen. In the meantime, the two share plenty of sweet moments throughout the NBC series.
All six seasons of This Is Us are currently streaming on Peacock and Hulu.
RELATED: 'This Is Us' Series Finale 'Feels More Like an Epilogue' to Mandy Moore