'This Is Us': A Disturbing New Theory Connects The Past and Present In the Worst Way
The return of This Is Us shocked all. A lot of new information surfaced while simultaneously opening new threads to question. Among the biggest "what just happened" moments happened with Randall (Sterling K. Brown). Now, fans think there could be a link between a traumatic situation in the past and the incident at the end of Tuesday's episode. Here's the latest [disturbing] This Is Us theory.
[Spoilers for This Is Us Season 4 midseason premiere below]
'This Is Us' triggered more questions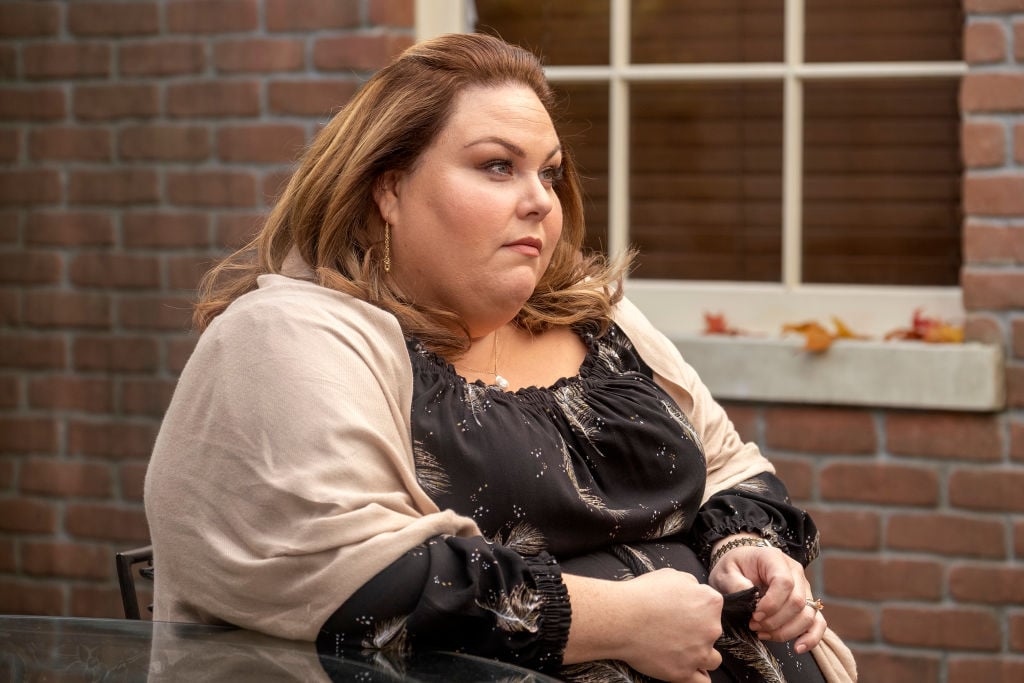 [Last chance: Spoilers for This Is Us Season 4 midseason premiere]
In the midseason premiere of This Is Us, "Light and Shadows," doctors explored Rebecca's (Mandy Moore) memory issues for answers. Despite Miguel's (Jon Huertas) slight annoyance, Randall called in a favor, as he tends to do, with the best neurologist in the country.
Miguel wrote off Rebecca's memory lapses as "getting older" and felt Randall was overstepping, but eventually apologized.
Tests indicated Rebecca is, in fact facing the loss of memories. The extent of how bad her condition will worsen will unfold in due time.
Kate (Chrissy Metz) and Toby (Chris Sullivan) still face an uphill battle within their marriage. After Kate confronted Toby about his relationship with CrossFit "friend," Lady Kryptonite, things got uncomfortable — fast.
Toby confessed he changed gyms to avoid the woman (who tried to kiss him after all). He also said his distance was due to their son, Jack's visual impairment. Some fear Toby will have a strained relationship with both Kate and Toby for his inability to connect with either when Jack struggles with sight in the long term.
Kevin (Justin Hartley) met his dream girl, Lizzie (Sophia Bush). He gave her a magical (unrealistic) date before she revealed she was married.
Meanwhile, flashbacks of Jack (Milo Ventimiglia) and Rebecca's (Mandy Moore) love story revealed that Rebecca's dad intervened to drive Jack away for not being "good enough." It only made Rebecca love Jack more.
All of this, however, became the precipice for what would happen to Randall in the final shocking moments of the episode.
Is Randall hallucinating?
Once Randall returns home to Pennsylvania, he checked on Beth (Susan Kelechi Watson) and three daughters who were asleep. Stressed by the weight of his mother's memory-related issues, life in the public office, and the pressures of being the best husband and father in the universe (like his father, Jack), Randall appears a little out of sorts.
When he walks downstairs to get a glass of water, an armed intruder stands in the kitchen. The episode ended with Randall drenched in fear. Naturally, fans have all the theories as to what this moment meant and who the intruder could be.
Executive producer, Isaac Aptaker, suggested Randall's failing mental health is suddenly overwhelming. The intruder, whether real or hallucinated, is the manifestation of all Randall can take.
"It is going to be the straw that leads to Randall to have to re-evaluate what's going on with his own mental health and how much he can handle," Aptaker told Entertainment Weekly.
Brown also hinted that the theory of another breakdown could prove true. He hallucinated before and recently ignored Beth's plea about therapy.
"Fogelman and our writers came up with a storyline that I think is quite compelling," Sterling said during the recent Television Critics Association winter press tour.
"It allows us to further delve into Randall's mental health and how he takes care of himself — what's right and what's wrong about how he takes care of himself and how he could potentially do a better job of that."
It's plausible that Randall breaks from all the stress, but This Is Us fans think there could be another connection.
Fans think these two things are related when it comes to Randall's alarming situation
This Is Us won't write what's expected. Because of this, some can't help but think outside the box.
"What if the intruder is Kate's record store ex?" one fan wrote on Reddit.
It's not an entirely impossible scenario. At this point, viewers still don't know the extent of Marc's (Austin Abrams) relationship with [teen] Kate, Randall, Kevin, and Rebecca.
Showrunners previously hinted at Marc's toxic, possibly abusive relationship with Kate, and viewers weren't to keen on him referring to Randall as "Randy," in the most disrespectful manner.
That said, there could be worse things to come for Kate. Randall, being the good brother he is, could get too involved, causing Marc to turn on everyone. Marc could possibly hold a grudge for years. Others agree.
"Tobias Jelinek is credited as The Intruder on IMDB. Austin Abrams played Kate's teen boyfriend, Marc. Not sure how likely the theory could be but I could definitely buy a distinct resemblance between the two actors. Same eye color, similar facial structure, complexion, etc. I wouldn't rule it out entirely as a possibility," another fan added.
Another fan echoed the theory saying, "This was my first thought too. I really think it's someone Randall knows. I've thought about this mysterious ex after almost every episode, and I wonder if this is him coming back after being in jail or something."
Via Twitter, fans are contributing all variations of this theory, and others. Which one will prove true? We'll have to wait until the Randall-centric episode reveals all.
This Is Us airs Tuesday at 9 p.m. ET on NBC.