'This Is Us': Why the End of the Pearsons' Story Isn't 'Set in Stone' Right Now
'This Is Us' Season 6 might be the series end, but the last chapter of the Pearson family's story is not "set in stone" now.
As This Is Us fans wait for the next all-new episode of season 5, some viewers are looking toward the end of the series. The latest chapters of the Pearsons' story hinted where the characters are headed in the future. But even with the last season of This Is Us supposedly around the corner, it seems the final moments of the family's journey isn't as clear as you might think. 
New episodes of 'This Is Us' Season 5 tease where the Pearsons end up
This Is Us fans are constantly wondering where the Pearson family will end up in the future. Every now and then, the NBC drama will drop clues in a flash-forward. Previously, viewers watched the family gather around Rebecca (Mandy Moore), who appeared to be on her deathbed in Kevin's (Justin Hartley) home. 
In the third and fourth season, the This Is Us flash-forward scenes highlighted appearances from Kevin, Rebecca, Randall (Sterling K. Brown), Beth (Susan Kelechi Watson), Toby (Chris Sullivan), Nicky (Griffin Dunne), adult Tess (Iantha Richardson), and Kevin's twins. Toby also mentioned that his son was on his way. Then in a new flash-forward scene from This Is Us Season 5, viewers caught up with adult Deja (La Trice Harper) and Annie (Iyana Hailey).
That said, viewers have yet to see Kate (Chrissy Metz), Miguel (Jon Huertas), or Madison (Caitlin Thompson) in a single flash-forward scene. But This Is Us Season 4 confirmed Kate and Toby's children, adult Jack (Blake Stadnik) and Hailey Rose (Adelaide Kane), were alive and well in the far-future. Jack and his wife, Lucy (Auden Thornton), also welcomed their baby girl, Hope, to the world.
'This Is Us' executive producers tease the final chapter of the Pearsons' story
For now, This Is Us fans will just have to wait and see how the Pearson family storyline unfolds. But it seems likely the NBC drama will end after six seasons. 
"NBC has given us this gift that's two consecutive three-season pickups … which has allowed us to really kind of plan out and map out our storytelling in a big-picture way," creator Dan Fogelman told Entertainment Weekly in 2020. "That's when the Pearson story will basically come to a close."
Even so, This Is Us executive producers Isaac Aptaker and Elizabeth Berger recently told Digital Spy that "nothing is set in stone" in regards to the Pearsons' final chapter. But the writers "definitely" have an idea about where the characters might end up.
"NBC gets angry when anyone says anything too definitive," Aptaker said. "When Dan created this show, that was roughly a six-season road map. In everything we do, we never put anything on TV until we know how it's going to end up, because you never want to paint yourself into a corner."
'This Is Us' star Chrissy Metz opens up about the ending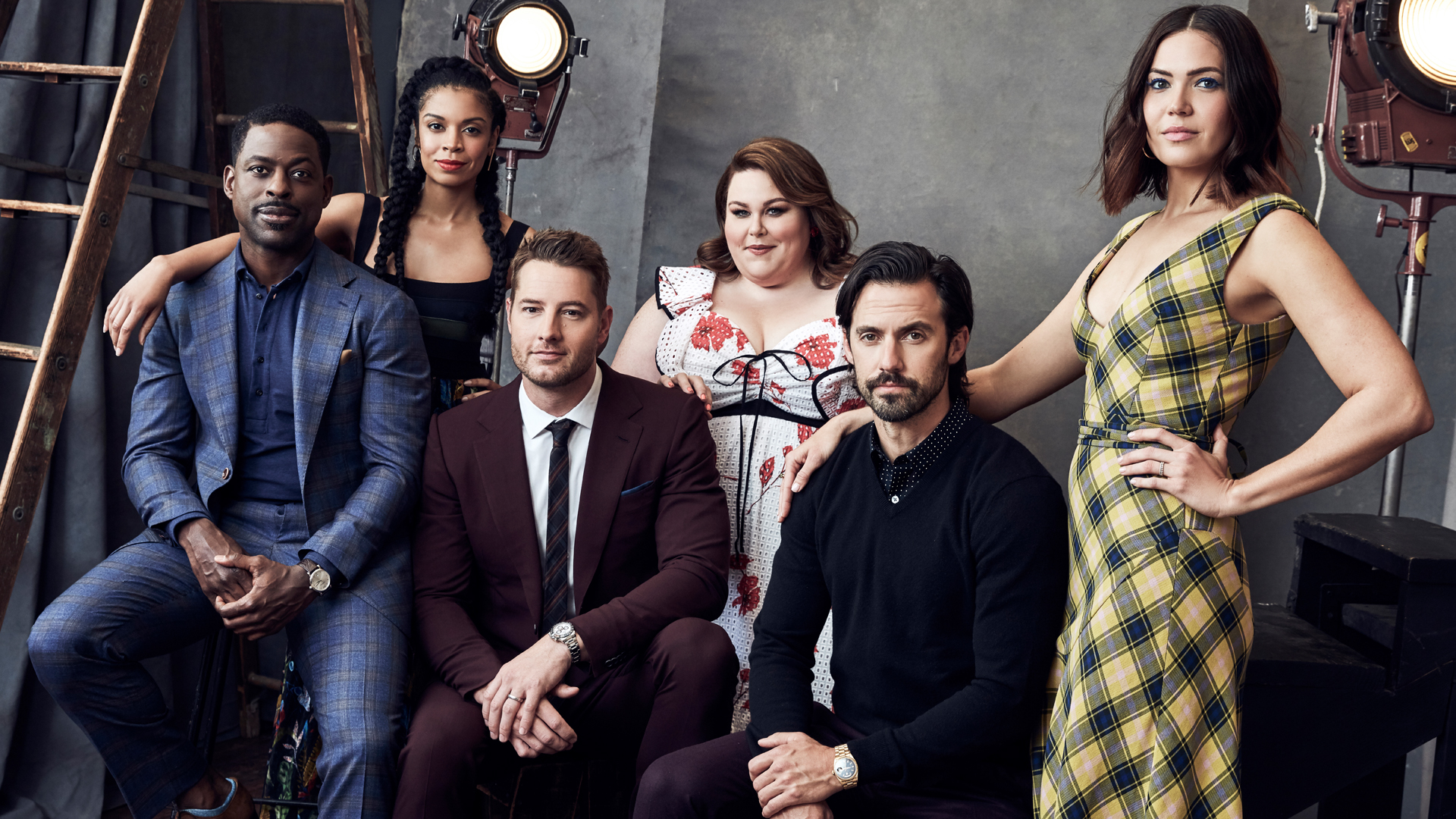 Of course, Berger and Aptaker's comments may not come as a surprise to some This Is Us fans. Back in November 2020, Metz opened up about the final season and pointed out that the ending can always change for a number of reasons.
"We know how it ends. So far, we're going until season 6," Metz told Stylecaster. "We've known sort of from the get go. They've always had the timeline of how things were going to unfold. Things do change because of whether an actor can't be in the show anymore or they're pregnant. But we've known for mostly the last four years."
Meanwhile, when speaking with NBC New York in January 2021, Metz shared that the This Is Us cast and crew are "a little distraught" about the last season. But the actor still seemed hopeful about the future beyond season 6. 
"Who knows? There might be a spinoff. Who knows? Dan might say, 'Oh maybe let's go season 7," Metz said. 
Whatever the This Is Us team has planned moving forward, most fans know the journey will be worth the watch. So get ready. The next few episodes are going to be emotional.
This Is Us Season 5 will return with new episodes in March 2021.