'This Is Us' Ending: Dan Fogelman Calls Randall's Future Presidential Campaign 'Our Sopranos' Moment
After the ending of 'This Is Us,' Dan Fogelman answered some questions about the Pearsons' future. However, Randall's is intentionally like Tony Soprano's fate.
The This Is Us ending hinted at the future for every character. Even though we'll never get to see it, we know there are still big things in store for the Pearsons. Randall (Sterling K. Brown) got two pieces of big future news after Rebecca's funeral. Creator Dan Fogelman considered one as monumental as the ending to The Sopranos.
[Warning: This article contains spoilers for the This Is Us finale.]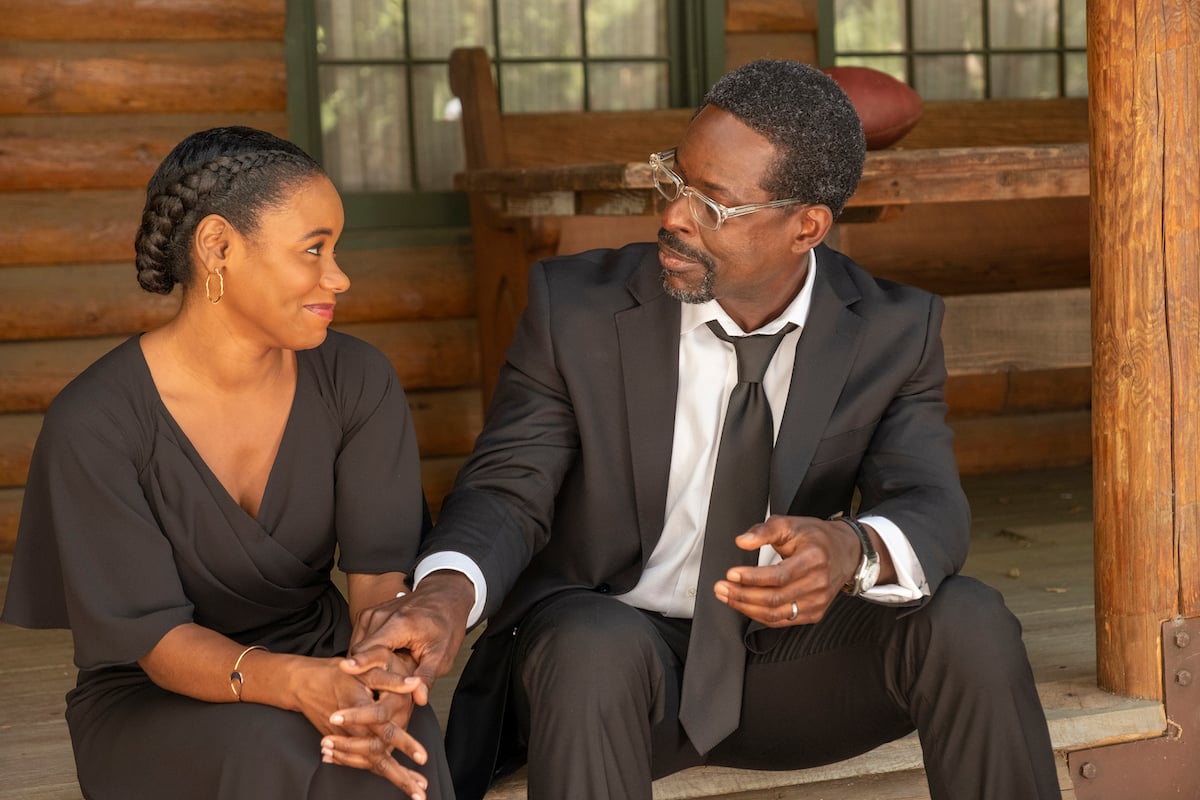 Fogelman spoke with Deadline in an interview published just after the This Is Us ending aired on May 24. Here is the part of Randall's future he considered his Sopranos moment. 
Randall's future is Tony Soprano's 'Don't Stop Believing'
At the end of the This Is Us ending, Randall gets a phone call about campaigning at the Iowa State Fair. The implication is that he's debating a run for President. Fogelman said he intentionally left Randall's future intentions vague, just like the way The Sopranos faded to black while Tony (James Gandolfini) sat in a diner while Journey music played. 
"I think Randall's political journey ahead of him is probably the closest we come on the show to kind of our Sopranos going to black at the end of the episode," Fogelman told Deadline. "You're left to choose your own adventure as to what you think happens with him. Does he even decide to run at the end, do him and Beth decide they'd rather settle at home? If he runs, how much trashing does he get? Does he win?"
Dan Fogelman knows Randall's future decision in the 'This Is Us' ending
Fogelman said he made up his mind about Randall's decision, but he'll never tell. That also makes it like the briefcase in Pulp Fiction as well as The Sopranos.
In my mind, I know what happens to Randall and his family but it's meant to not be answered and to just leave a hint of promise, and then I think it's up to the audience to decide what they think happens next with Randall. Did we watch an origin story without realizing we were watching one of the future leaders of the free world? Or is the completion of Randall's arc to not push further in his career and settle into a role where he's comfortable. I think it was always more about Randall choosing to move forward because his mother has now freed him to do what he wants and to go for the big choices if it's something he wants to do.

Dan Fogelman, Deadline interview, 5/24/22
'This Is Us' ending was never going to go further ahead
Rebecca's funeral is already some time in the future. Randall, Kevin (Justin Hartley), and Kate (Chrissy Metz) have gray hair. Their kids are all grown up. Deja has grown up to be La Trice Harper and she's going to make Randall a grandfather, that's for sure. That's as far as the This Is Us ending was ever going to show the Pearsons though. 
"But we were never tempted to flash forward," Fogelman said. "There were definitely a lot of conversations about how we were showing the end of Randall's political journey. We all felt that if we had hypothetically flash forward to Randall sitting in the White House, that wasn't what the show is, it would have broken a little, a little bit. So we loved ending it on the hint of promise of further and further stardom to this exceptional, extraordinary character without going all the way there."