'This Is Us' Ending: The Reason We Never Heard the Big Three's Eulogies
This Is Us concluded with a series finale at Rebecca (Mandy Moore)'s funeral. While Randall (Sterling K. Brown) especially struggled with his eulogy, all three of Rebecca's children spoke. But the viewer never got to hear what they said in the This Us ending, only a montage of them speaking. Creator Dan Fogelman explained why he never wrote the eulogies.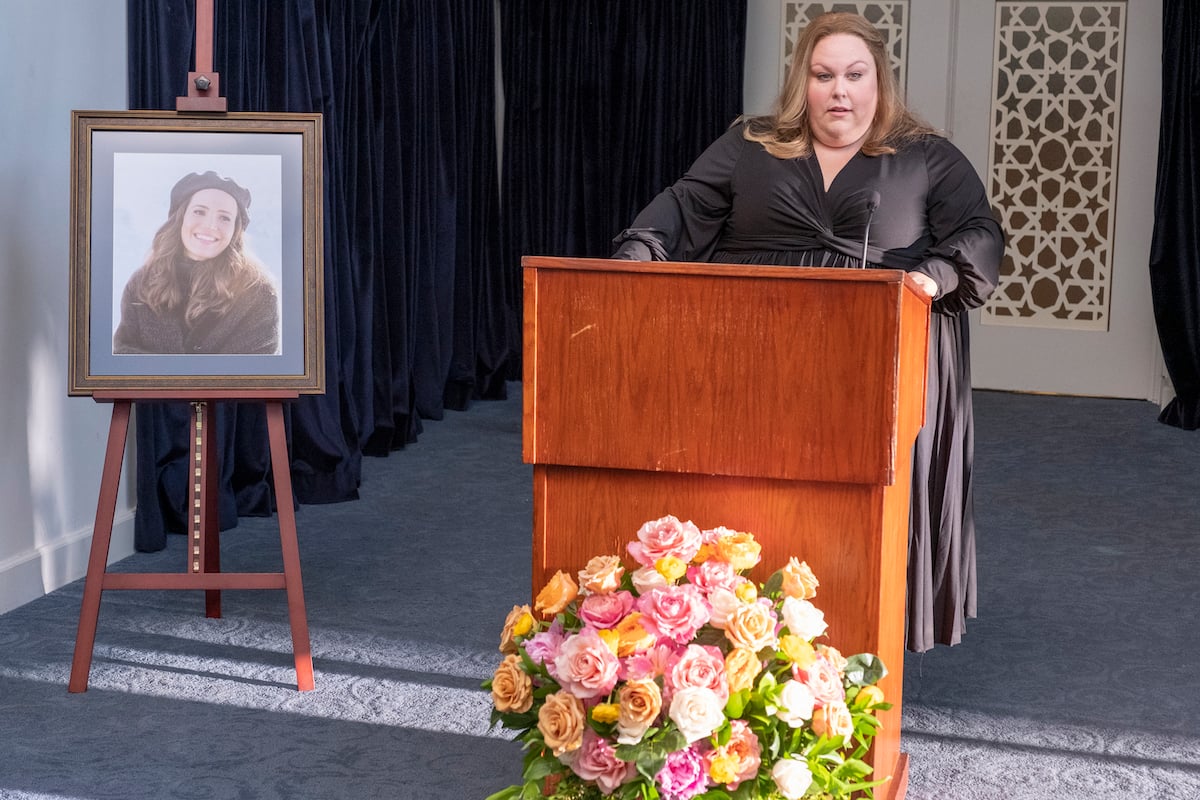 Fogelman spoke with Deadline in an interview published on May 24 right after the This Is Us ending episode aired. He explains how the ambiguous eulogies reflect his own grief.
There was nothing more to say in the 'This Is Us' ending
Firstly, Fogelman said, there was a practical matter of writing eulogies. The previous episode, The Train, already had every character speak to Rebecca on her deathbed. That was a tough act for the This Is Us ending to follow. 
RELATED: 'This Is Us': Dan Fogelman Always Knew the Series Would End With Rebecca's Death
"There were a couple of reasons for it," Fogelman told Deadline. "Number one, so much of the previous episode was about people emoting, people saying this stuff to Rebecca and Lord knows Randall could give the world's perfect eulogy, but what else is he going to say about his mother at this point that he hasn't already said on the show? So on a logistical level, that was partially it."
Dan Fogelman's personal reason for not eulogizing Rebecca
Fogelman has said before that he got to exorcize some of his own grief over his own mother's death through Rebecca. The This Is Us ending reflected one aspect of Fogelman's struggle.
RELATED: 'This Is Us' Season 6: Why 'The Train' Made Mandy Moore Sick
But for me, more importantly, I lost my mom, and very similarly, sat up all night the night before, deciding that people were waiting for the perfect eulogy from me, it had to be the right levels of touching and funny, and it had to be well written and I had to deliver it well. And I stayed up all night, like a lunatic and frankly, like a martyr, trying to write my mother, whom I adored, the perfect eulogy. My experience of the day and frankly, the week or two after was that, as I described in the script, I just kind of floated through space and time and didn't hear anything. I worked so hard on that eulogy, and I don't remember a single word I said. I remember locking eyes with my best friend who was sitting in the audience and crying, but I don't remember anything. And I wanted to visually capture that.

Dan Fogelman, Deadline interview, 5/24/22
The 'This Is Us' cast improvised eulogies and you'll never hear them
To capture what Fogelman wanted in the This Is Us ending, Brown, Justin Hartley and Chrissy Metz improvised their eulogies. They knew the viewer would never hear them anyway.
"So on the day when we shot those eulogies, there had been nothing scripted," Fogelman said. "The guys didn't even know they were going to be doing that. And Sterling and Justin and Chrissy, along with me, we came up with ideas of what they might talk about, and then they just improvised stuff, because I wanted it to feel like a funeral, and I wanted the people listening to be listening to something. But at the end of the day, the eulogies were never scripted, it was always about a son floating through a funeral of his mother as if it's almost in slow motion."
RELATED: 'This Is Us' Final Episode: Dan Fogelman Quotes 1 of Rebecca's Last Lines