'This Is Us': Eris Baker Teases the Future Including the Ending; 'It's Going to Be so Sad'
Many fans are dreading the ending of This Is Us. However, it turns out that the cast of This Is Us feels precisely the same about the show ending. Eris Baker, who portrays young Tess Pearson, recently teased the show's future and gave some insight into the "sad" ending.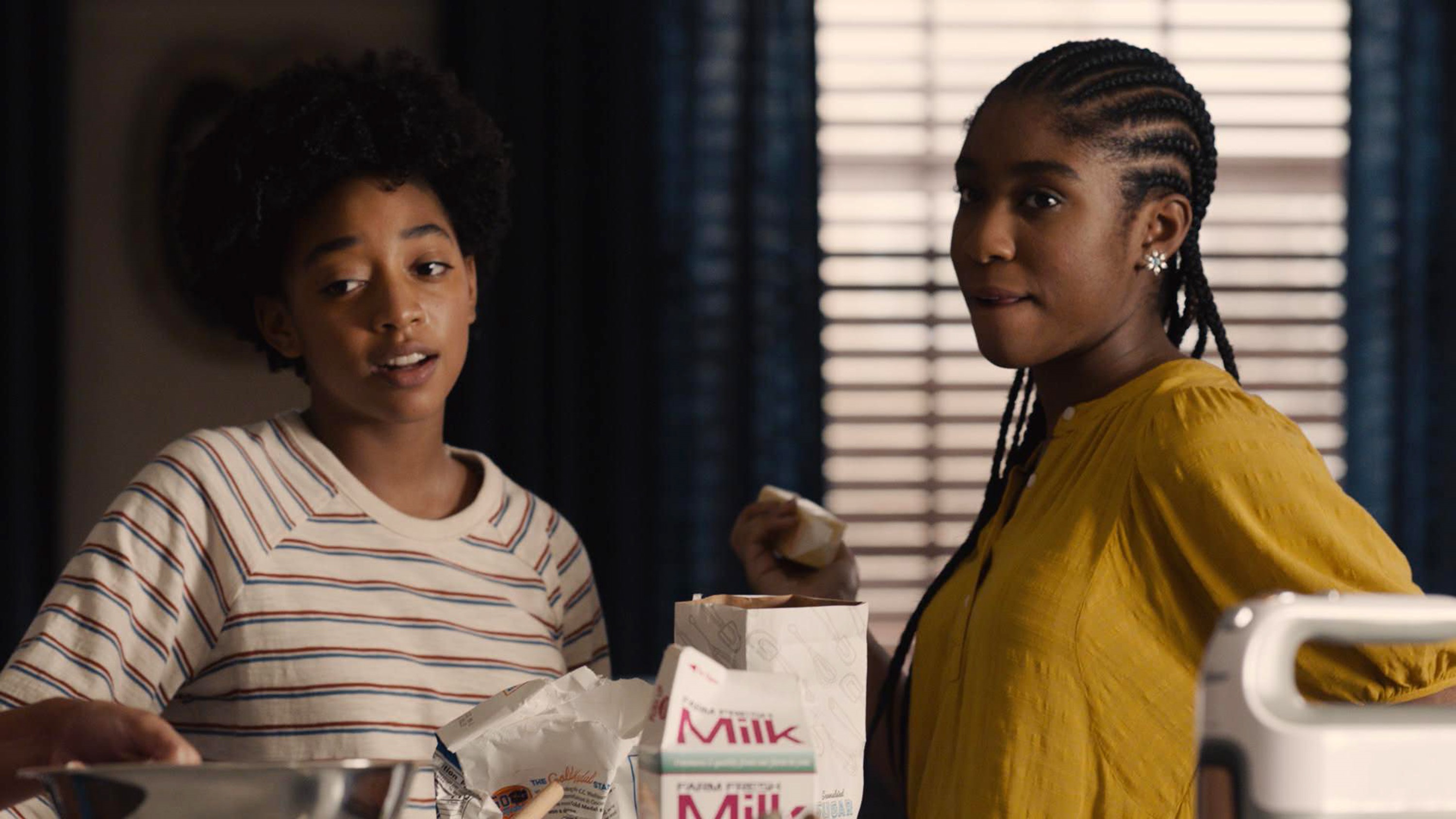 'This Is Us' Season 5 Episode 9 reunited adult Tess with adult Deja and Annie
While fans were shocked and excited to see adult Deja (La Trice Harper) and Annie (Iyana Halley) in This Is Us Season 5, Baker knew the scene was coming. Viewers already met adult Tess (Iantha Richardson) in This Is Us Season 2 finale. She was with her father, Randall (Sterling K. Brown), and heading to say goodbye to the Pearson family matriarch, Rebecca (Mandy Moore). 
In This Is Us Season 5, Episode 9, viewers met Adult Deja and found out that she was pregnant. However, only Annie seems to know her sister's secret. Later in the episode, the three sisters share a heartwarming moment as they head in to say goodbye to their grandmother.
"I loved every moment of it," Baker told Popsugar. "I'm so happy that they're all still connected in the future. It's really cool to see them like that. We saw future Tess before, but we never saw future Deja and future Annie, so that was really cool."
Is 'This Is Us' series ending?
In May of 2019, This Is Us show creator Dan Fogelman told viewers that the show would conclude with season 6. NBC renewed the series for three additional seasons in the spring of 2019. 
"We never set out to make a television series that was going to last 18 seasons, so we have a very direct plan," Fogelman told The Hollywood Reporter. "I have script pages I have written, and I'm writing that really are deep, deep, deep into the future. We have a plan for what we're going to do, and I know what the plan is."
This Is Us is not ending this year but will wrap up the Pearson family saga in 2022 with season 6.
Eris Baker teased 'This Is Us' ending and the future of the show
Show creator Dan Fogelman doesn't keep too many secrets from the This Is Us cast.
"I don't know everything, but I know a lot," Baker told Popsugar. "I always read the scripts, so I know what's going on in the next three or four episodes. When we're on set, everyone is like, 'Hey, have you heard about this? What's going on with your character?' and I share my information, and we kind of know everything. Some people know more than others, but I definitely still get the insight, which is cool."
The 15-year-old star is dreading the end of the series in 2022. She knows what happens and isn't ready for it.
"It's going to be so sad," she continued. "I can't even think about it. It won't be goodbye, because I will know these people for life, but it's going to be so sad. We've had [the show going] on four or five seasons, and if we have one more, I know it's just going to be beautiful."