'This Is Us': Everything We Know About Kate and Phillip's Wedding
Here's everything to know about Kate and Phillip's wedding on 'This Is Us.'
This Is Us is one of the most popular television shows currently on the air, with thousands of fans tuning in every week for new episodes. Over the years, fans have become very invested in the story of the Pearson family, and these days, with the series finale in sight, new viewers are flocking to the show in droves.
Recently, during the season five finale, fans were shocked by a bombshell sneak peek that indicates not only does Kate and Toby's marriage fail, but that Kate finds love again with her co-worker, Phillip. Fans have a lot of questions, and over the past few days, viewers are taking to social media to break down what could be next for Kate. 
Kate is one of the central characters in 'This Is Us'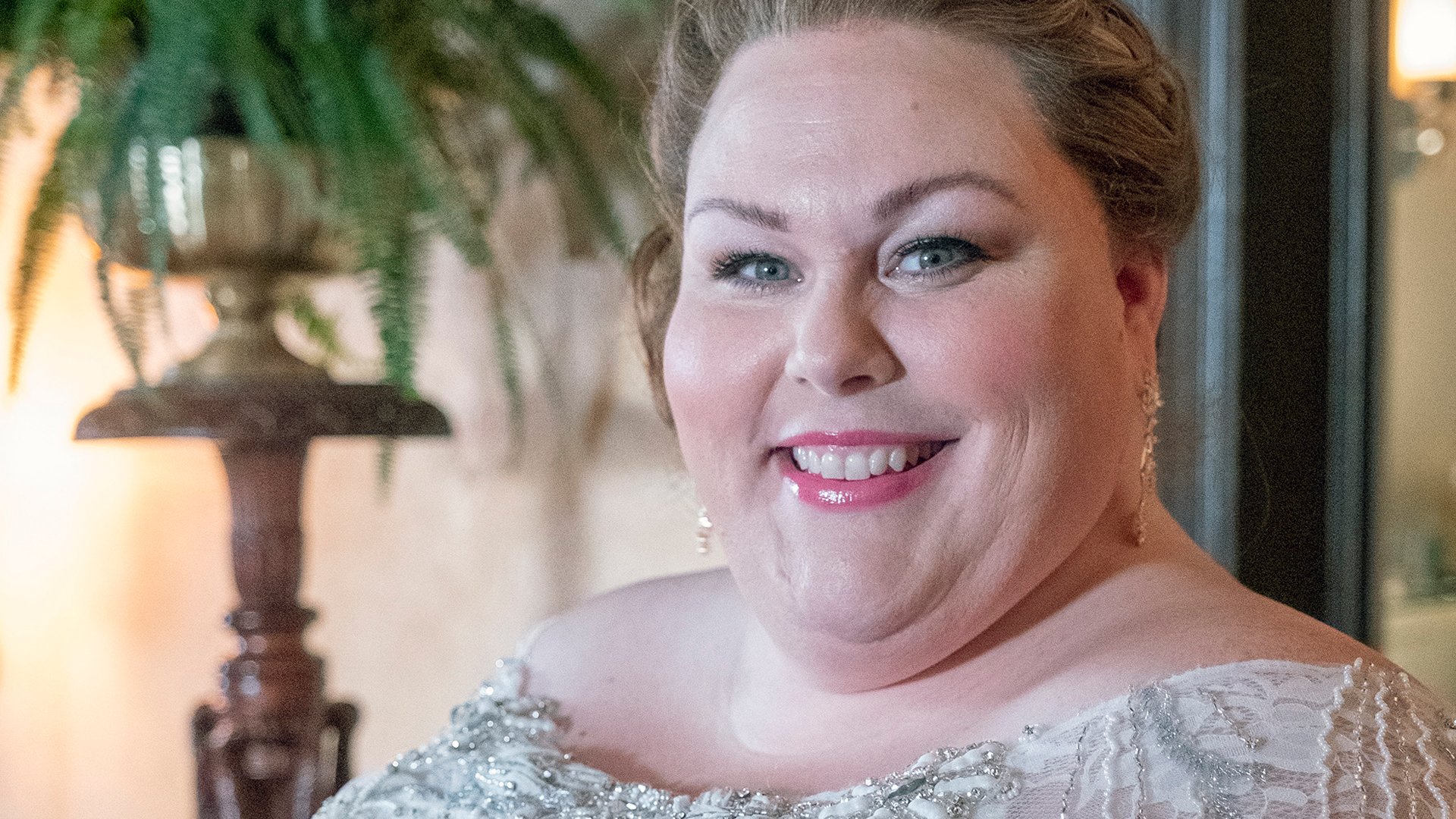 This Is Us follows the story of the Pearson family, which at the core consists of siblings Kevin, Kate, and Randall, and their parents, Jack and Rebecca Pearson. The show takes place primarily in present day, but it also utilizes an innovative flashback style to detail the lives of the family when Jack and Rebecca were young parents, raising their children while navigating the struggles of marriage and family life.
Kate Pearson, played by Chrissy Metz, has been a fan-favorite since the very beginning of This Is Us. The only daughter of Jack and Rebecca Pearson, Kate struggles throughout her life with her weight and with body image issues. Called "Bug" by her mother, Kate is an empathetic and loving person and feels things deeply. She is also a passionate fan of football. Over the years, fans have watched as Kate finds love — and sympathized with her as she goes through some pretty major marital problems. 
Fans love Kate and Toby's relationship
When Kate Pearson joined a weight support group, she met Toby, a charming man who is dealing with his own body image issues. The two bond, get engaged, and several years later, tie the knot in an emotional wedding ceremony. Since their marriage, Kate and Toby have definitely not had an easy time of it, suffering infertility issues before eventually deciding to adopt a baby girl.
Their careers take them on separate paths, and in the fifth season, the two have a serious conversation about their future. The conversation ends with Kate and Toby recommitting to their marriage, vowing to work on things together.
Still, when the season six sneak peek aired, fans were shocked at the revelation that, in the future, Kate and Toby apparently divorce. 
A 'This Is Us' bombshell reveals that Kate will eventually marry Phillip
The recent This Is Us sneak peek features a flash-forward scene with Kate wearing a wedding gown. Fans learn that not only did Kate and Toby get divorced, but that Kate is all set to marry her friend and co-worker, Phillip.
It is clear that Kate and Toby's relationship suffers a major breakdown, but what is not so apparent is how things got to the point of divorce. Series creator Dan Fogelman recently opened up about what the future holds for Kate and Toby, revealing that having Kate remarry was part of the plan all along and that "we hinted at, many times in the deeper future, that something was not normal between (Kate) and (Toby)… And here we are."
Metz has also remained mum as to the exact reason for the big split, only revealing that "I hope (viewers) understand the love that Kate and Toby have for each other and that it's not some willy-nilly thing that happens, right? We can see the sort of unraveling this season."
As for the big wedding scene, showrunners and performers are remaining mum, so fans will have to wait for the upcoming season to see exactly how Kate's romance with Phillip progresses.