'This Is Us': Fan-Favorite Storyline Was Pitched By Sterling K. Brown
One of the great things about the entertainment world is how collaborative the creative process can be. While some directors and writers are notoriously strict about sticking to their individual vision, others are much more open to hearing ideas from the other creative people around them.
Actors can be an excellent source of new and innovative material. After all, they play their parts day in and day out and know their characters and motivations in a deeper way. This is why ad-libbed lines can make for some of the best parts of a show or film. 
These creative innovations from actors can go even further, and that was the case with a fan-favorite storyline in This Is Us. 
'This is Us' is a fan favorite 
Since This is Us premiered in 2016, it has been capturing fans' hearts and minds. The story follows the lives of three triplets and bounces back and forth in time between their modern-day tale and that of their parents in the past.
Viewers have been completely enthralled by the heartwarming (and sometimes heartbreaking) storylines that dig deep into the characters' vulnerabilities and connections to one another. 
Fans have commiserated with each other through some of the toughest moments on the show. The characters comfort one another through grief, self-discovery, and emotional breakdowns.
The series has been lauded for its meaningful stories and superb acting, including performances from Mandy Moore, Milo Ventimiglia, Sterling K. Brown, and Chrissy Metz. 
Sterling K. Brown plays Randall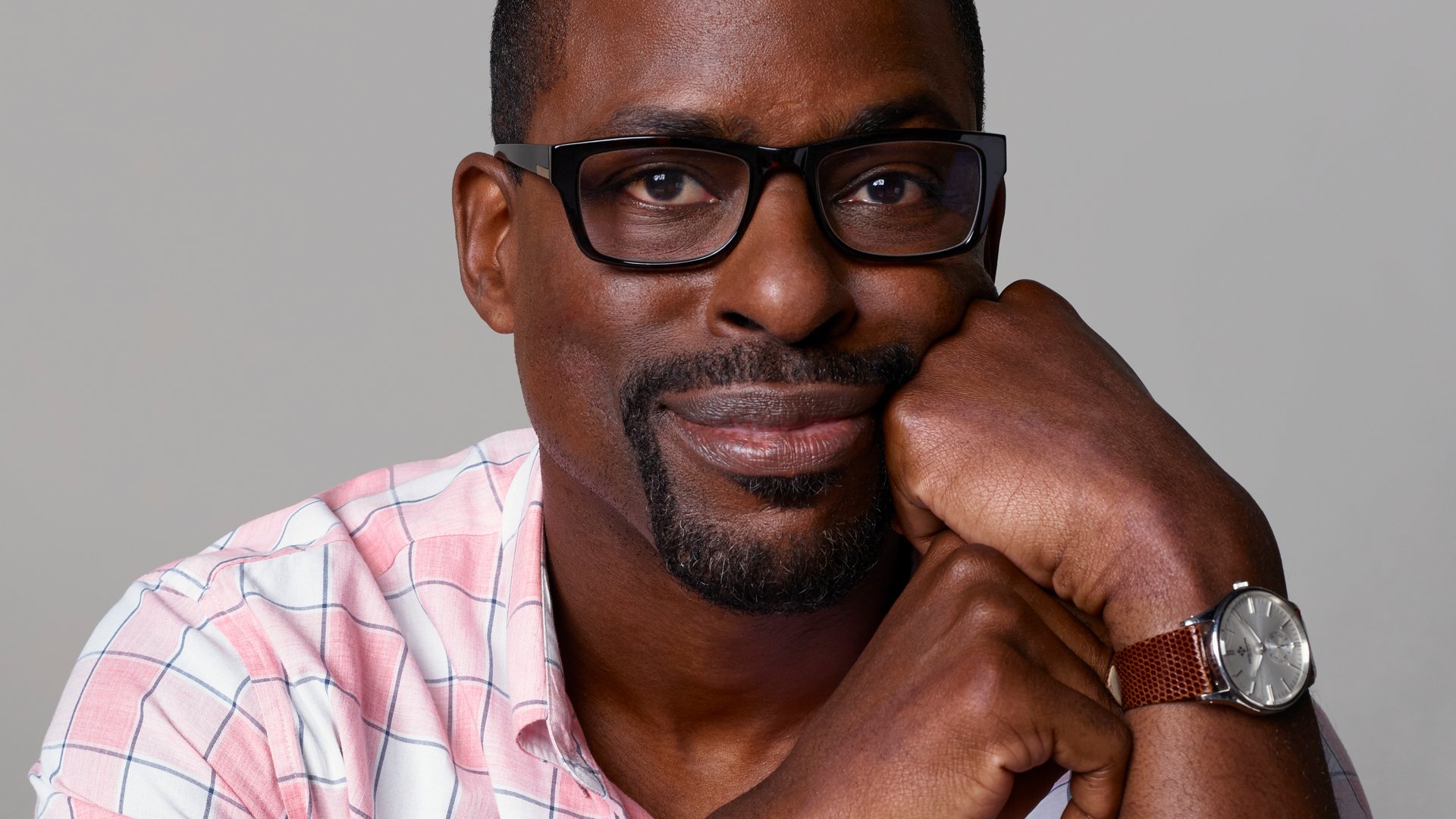 On the show, there are three siblings named Randall, Kate, and Kevin who are trying to find their way through adulthood. Sterling K. Brown plays Randall, a son that Jack and Rebecca Pearson adopted when they lost one of their own triplets during childbirth.
Randall faces several traumatic plotlines including grappling with the racism he faces as a Black man raised in a white family and meeting his own biological father, only to find himself stepping into the role of caregiver for his ailing dad. 
More recent episodes have left Randall battling with his brother Kevin, and fans are waiting anxiously to see how (or if) the pair can patch things up. This is likely going to be one of the features of Season 5, which fans are excited to watch as the triplets turn 40 and work together to handle a new stage in their lives. 
Sterling K. Brown has a creative hand in the writing
Brown doesn't just perform the role of Randall. He also takes time to give input in the writer's room, and his ideas are frequently incorporated into the series. Often, Brown's contributions have to do with making sure that the show handles the nuances of racial tension with care and attention.
According to Hollywood Reporter, Brown's input into the creative process even included one of the fans' favorite storylines. 
Randall is married to a woman named Beth (portrayed by Susan Kelechi Watson). It was Brown's idea to have the pair meet at a freshman mixer at college. It was really important to Brown that Randall consciously chose a Black woman as his wife.
"Very often, you choose somebody who looks like your mom, but Randall makes this conscious choice to be with a black woman," Brown explained.
This kind of input helps to give depth and meaning to Brown's portrayal of a Black man raised by a white family in a predominantly white neighborhood. By tackling these issues directly in the writing, it makes the racial tensions more than superficial and gives fans a thoughtful exploration of these complex emotions and experiences.