'This Is Us' Fan Theory Connects Dr. Marcus Brooks' Research to the Big 3
'This Is Us' introduced Dr. Marcus Brooks in its penultimate episode, and fans have a theory about how his storyline could connect to the Big Three.
This Is Us Season 6 Episode 17 spends the majority of its run on Rebecca Pearson's (Mandy Moore) life and death. However, the penultimate episode of the NBC series also brings a new character into the mix. The show introduces Dr. Marcus Brooks (Luke Forbes) in its past and present-day storylines, connecting him to Jack (Milo Ventimiglia) and highlighting his scientific research. And one fan theory suggests his breakthrough could impact the Big Three.
[Warning: Spoilers ahead for This Is Us Season 6 Episode 17, "The Train."]
'This Is Us' Season 6 Episode 17 introduces Dr. Marcus Brooks
This Is Us Season 6 Episode 17 takes viewers on a journey through Rebecca Pearson's life just as she's about to leave it behind. With the Pearson family bidding farewell to their matriarch, it's an emotional roller coaster — or train ride — that makes it difficult to pay attention to much else.
However, "The Train" does briefly shift its focus to a new character. This Is Us introduces Dr. Marcus Brooks right before its series finale. The show connects the newcomer to the Pearsons, revealing that the Brooks family met Jack in the hospital. They got into a car crash the same night that the Pearsons' house fire took place. And Jack offered wisdom to the other family, which Marcus carries with him years later.
In the present day, Marcus researches Alzheimer's disease — and his big development could offer solutions for those diagnosed with it. That indirectly connects Jack's advice with the drug that helps patients like his wife. It's a touching way to bring things full circle. And that alone could explain Marcus' introduction.
However, some This Is Us fans think his inclusion could go beyond that. One theory even connects his medical research to the Big Three.
1 'This Is Us' fan theory connects Dr. Marcus Brooks to the Big 3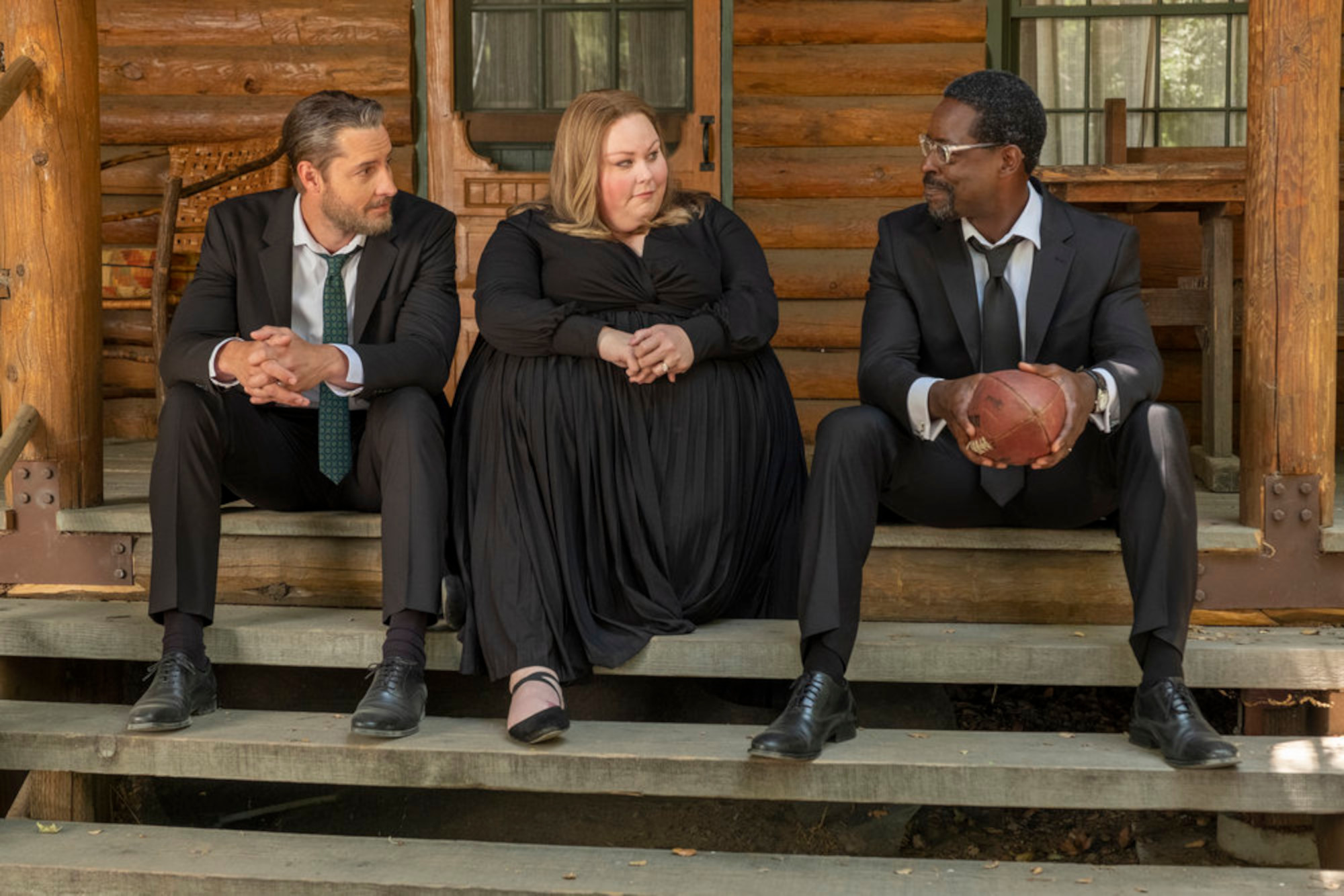 With just one episode of This Is Us left, fans may be wondering why season 6 would introduce a brand-new character like Dr. Marcus Brooks. One fan theory might hold the answer.
On Reddit, viewers posited that the drug Marcus created could be used to help one of the Big Three. Alzheimer's disease can be passed on genetically, so it's possible that one of Rebecca's children could receive a diagnosis. If they do, they'll have access to treatment that Rebecca didn't — and, at least partially, it would be thanks to their dad.
"I don't think Rebecca was helped by the drug that Marcus formulated, but because dementia is often passed on genetically, perhaps they'll show one of the Big 3 benefiting from the drug in the future?" one Redditor suggested. "I think that'd be beautiful."
It certainly would elicit more waterworks. And as several other Redditors pointed out, Kevin (Justin Hartley) and Randall (Sterling K. Brown) had a hard time agreeing about their recollections in "The Train." That could be a subtle hint that Kevin is experiencing memory loss. Of course, it could just as easily allude to how people remember things differently.
And many Redditors feel the show won't — and shouldn't — go in the direction of this fan theory. Not only would it leave things on a heartbreaking note, but it wouldn't be necessary to tie Jack's life into the main storyline. Judging by Mandy Moore's recent statement about the finale, they're probably right.
Mandy Moore's take on the finale may disprove Reddit's fan theory
Those expecting major revelations like a connection between the Big Three and Dr. Marcus Brooks may find themselves disappointed by the This Is Us finale. Mandy Moore spoke to Entertainment Weekly about the last chapter, and she warned that the series won't have a neat and tidy ending.
"People waiting for things to be tied up perfectly in a bow with every single character and every single story need to abandon that idea because that's not the reality of life anyway," she said.
Moore also believes viewers will feel like they've gotten a "warm hug" when all is said and done. The Big Three receiving a diagnosis would likely evoke a very different set of emotions. Still, tying them to Marcus is an interesting thought. We'll see how things play out when the big conclusion arrives.
The This Is Us series finale airs on NBC on May 24 at 9 p.m. EST.
For more on the entertainment world and exclusive interviews, subscribe to Showbiz Cheat Sheet's YouTube channel.