'This Is Us': Fans Are Shocked That Mandy Moore Is Only 35 For This Reason
Fans love watching Mandy Moore as Rebecca Pearson and Milo Ventimiglia as Jack Pearson on This Is Us every week. Those fans who grew up listening to Moore's hit records in the late 90s and early 2000s love her even more. We reminisce about A Walk to Remember, often. This week, fans discussed the fact that Moore is only 35. Let's take a look at why they couldn't believe she is that young.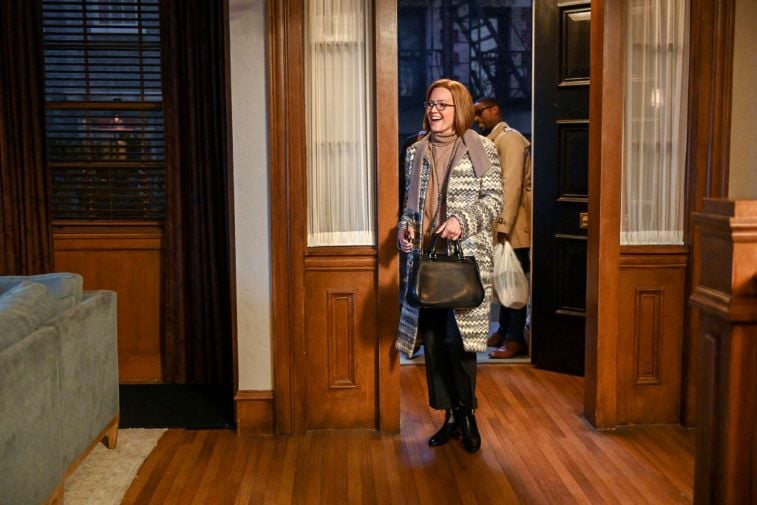 How old is Rebecca Pearson on 'This Is Us'?
Every week on This Is Us; we travel through various decades with our favorite characters. During 'the big three's childhood years, the show uses younger actors to play Kevin, Kate, and Randall. In the present day, we see our usual stars; Justin Hartley, Chrissy Metz, and Sterling K. Brown.
However, when it comes to Moore's character, Rebecca, she is the only one to play her role no matter what decade the scene is set in.
Moore goes from being Rebbecca in her mid-thirties when she has the triplets, to around 50 when they are teenagers. Then, when the children are in their mid-thirties, she is 70. We even see Rebecca in her 80s at one point in flash-forwards.
Moore wears extensive makeup to portray each of the various ages of her character, but the reason fans are shocked about her real-life age has nothing to do with the makeup.
Why do fans think Moore seems much older than 35?
One Redditor sparked a discussion recently about the way that Moore not only looks the part in the older scenes, but she acts it, too.
"The way she walks, the way she sits and how she crosses her legs, is all different from Rebecca's present-day [mannerisms]," wrote one Reddit user. "Her facial expressions, the way she holds her self and wrings her hands—it's like watching my mom when she was still alive (the memory issues, too)."
"She holds her phone like every mom I know," added another fan. "Holding it with one hand and doing everything else with the other hand's pointer finger."
"YES, Mandy deserves all the awards," wrote another viewer. "Rewatching earlier seasons and noticing that they flipped between time periods so many times in one episode then. She is a chameleon to versions of herself in a seamless way. Milo's Jack has some subtle changes, but I think because we see Rebecca as she ages past Jack, it really drives the evolution of character that much more."
"She does so well; I often forget how young she is," agreed yet another fan. "When will Emmy voters recognize her for this outstanding performance?"
Moore acts the part of the older mother so well that fans often forget that she is only 35 in real life. This age fact also had them wondering how old the other stars are on This Is Us.
How old are 'the big three' in present-day time (and real-life) on 'This Is Us'?
Rebecca Pearson's children are 36 when the show begins in season 1. We see Kevin, Kate, and Randall celebrating their 36th birthday—which is the age that Jack was when the triplets were born. In real life, Metz is 39, Hartley is 42, and Brown is 43.
"It's even crazier when you think about the fact that she's the youngest of them, too," wrote one fan. "Chrissy is 39, and Justin & Sterling are over 40, even Susan is 38. But you would never be able to tell when looking at them in the show in the "present day."
"Wow," added another Redditor. "I never really thought about the fact that they're all older than her. That's crazy how good she is at being the mom!"
Fans feel that Moore acts her part so well that she deserves awards. People forget that she is just 35 years-old because she portrays the mannerisms of older Rebecca so incredibly well. You can catch more scenes of Moore's great acting in This Is Us when the show returns on Jan. 14, 2020.