'This Is Us': Some Fans Believe Kate's Boss, Phillip, Is Madison's Brother
The season finale of This Is Us has come and gone and the Pearsons certainly went out with a bang. While most of the show seemed to tie up loose ends from Season 5 and provide fans with answers to some of their most asked questions, e.g. are Kevin and Madison endgame, there were a few things that came out of left field. For example, fans likely weren't expecting that Phillip would make another appearance. But, it seems he is going to be super connected to the Pearson family in the future.
[Spoiler alert: This article contains spoilers from 'This Is Us' Season 5 Episode 16.]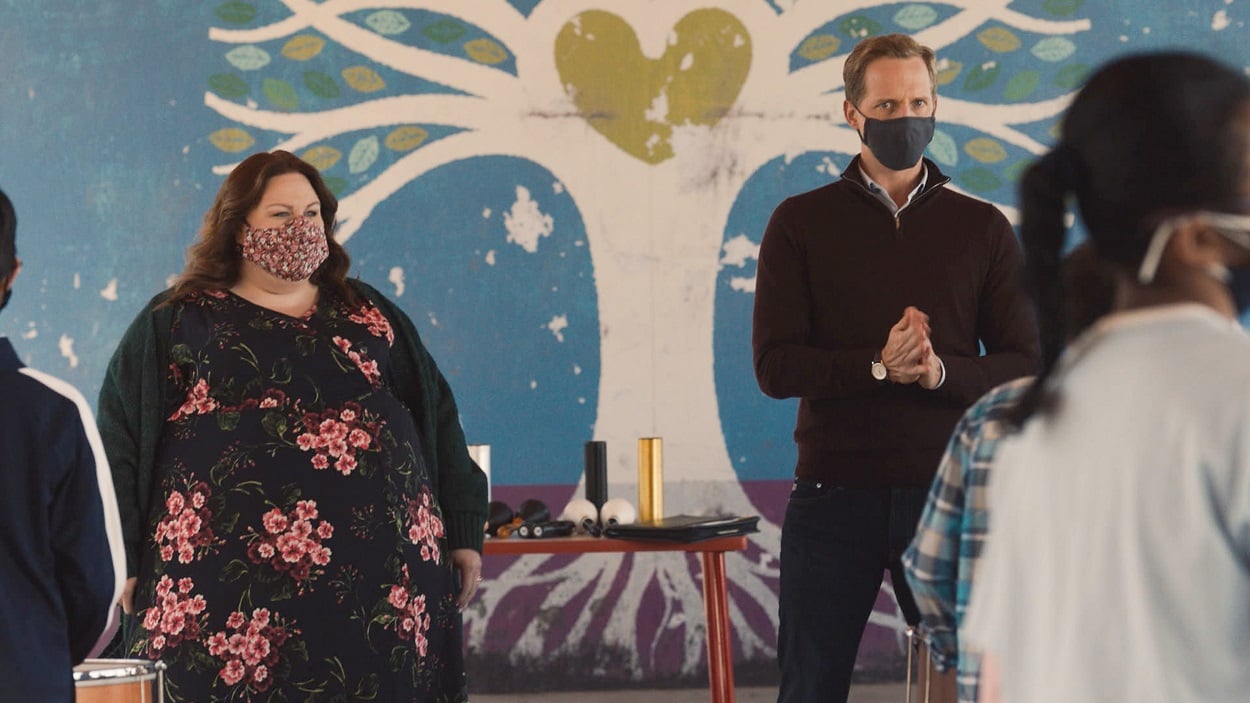 This Is Us fans may recall that they were introduced to Kate's boss, Phillip, in Season 5. When Kate started her new job as a music teacher, Phillip didn't hide the fact that he wasn't pleased with the hiring decision. However, after seeing her interact with the kids, he began to change his tune. In fact, he ended up being so impressed that when Kate tried to quit during the season finale, in order to ensure Toby could take his job offer in San Francisco, he refused to accept her resignation.
The 'This Is Us' season finale revealed that Kate and Toby get divorced
Of course, the last few minutes of the This Is Us season finale seemed to imply that Kate's relationship with Phillip will one day grow beyond that of mere coworkers. The flash-forward (which takes place about four years into the future) seemed to imply that Kate and Toby had divorced and Kate was getting remarried. When Phillip referred to Kate as his "future brother-in-law" it all but confirmed that Kate was marrying Phillip.
Dan Fogelman, who is the creator of This Is Us, certainly seemed to confirm that Kate was, in fact, marrying Phillip. According to People, he told reporters that Chris Geere (the actor who portrays Phillip) is going to be a big part of the show's sixth and final season. He also declared that having Kate be remarried has always been a part of the timeline and that there have been hints along the way that something is amiss in Kate and Toby's relationship.
Some fans aren't convinced that Kate gets married to her boss, Phillip
Still, not all fans are convinced that it is Phillip who Kate is marrying in the the flash-forward. In fact, some fans believe that Phillip is Madison's half-brother and Kate and Toby's marriage has somehow survived the long-distance and poor communication. On the official Instagram page for This Is Us, fans have unleashed their theories.
"Here's my theory," one This Is Us fan penned in the comments. "They let us know that Madison's mom is British. Kate's coworker is Madison's half-brother (which they will discover at some point). Kate and Toby are renewing their vows. British dude is Kevin's future brother-in-law because Kevin and Madison are going to get married after all."
'This Is Us' fans will have to wait for Season 6 to learn the truth
This theory is certainly a unique one and does end in a happy ending for The Big Three, but it seems like a bit of a stretch. Still, we can understand why fans desperately want Toby and Kate to work out after growing attached to them and their relationship. We guess fans will have to wait for Season 6 of This Is Us to see how everything shakes out for the Pearson family.