'This Is Us': Why Some Fans Believe Kate and Toby Are Still Together
The This Is Us season finale aired last night and, as expected, fans were not prepared for what unfolded. The episode, which centered around Kevin and Madison's wedding day, was fairly predictable. However, in the last 5 minutes, the writers managed to squeeze in a twist that changed everything for the Pearsons, and especially Kate and Toby.
[Spoiler alert: This article contains spoilers from 'This Is Us' Season 5 Episode 16.]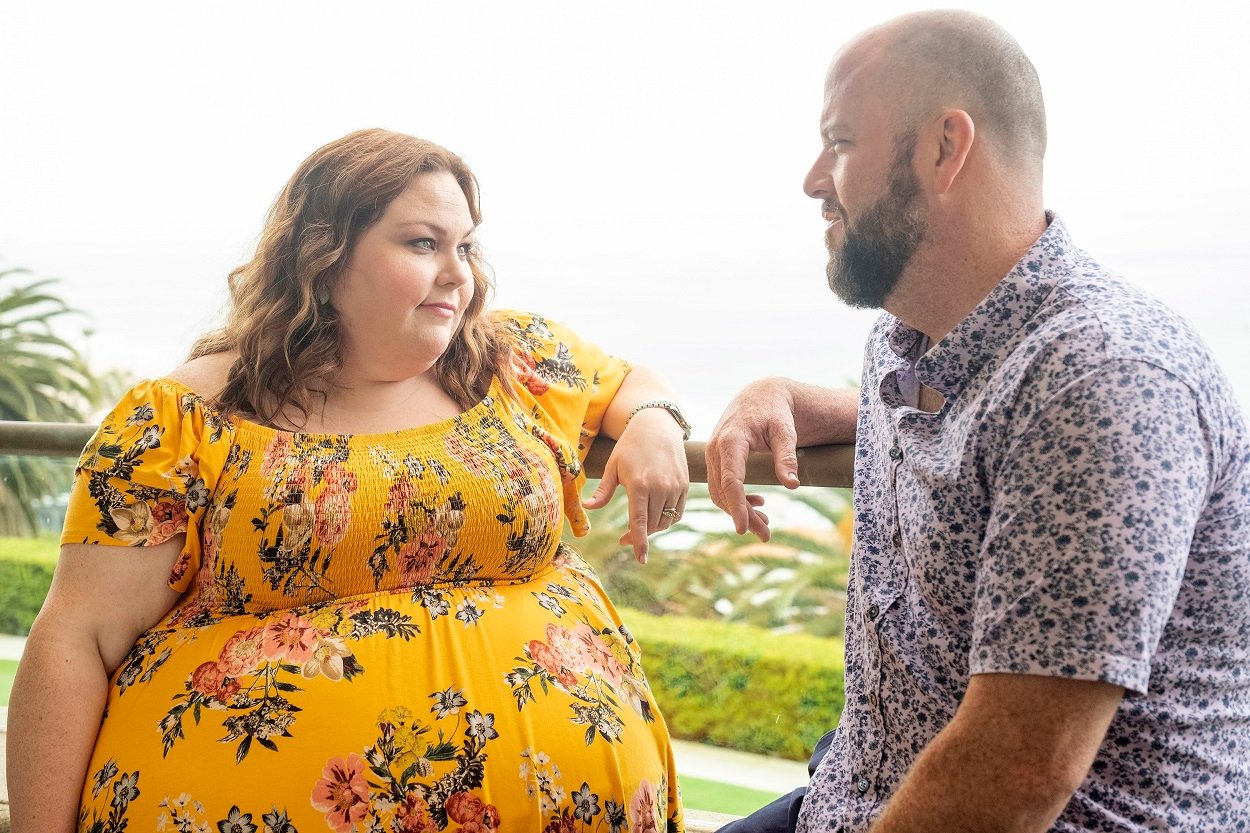 Even before the This Is Us season finale aired, members of the cast warned fans that there would be a shocking twist to the Season 5 finale. In an interview with The Talk, Milo Ventimiglia got candid about the fact that viewers might be upset with the way the season ended.
'This Is Us' cast members warned fans about the season finale cliffhanger
"It's one of those episodes that definitely, I feel like people are going to be upset," the This Is Us star declared. "But in an 'oh no they didn't' kind of way. Like, 'Did they just do that? Oh, man. And I got to wait how long now until that gets… oh, man. What jerks.' But I think it's one of those types of moments for the finale."
Ventimiglia certainly was telling the truth. At the beginning of the episode, most This Is Us fans wrongly assumed that Kevin was getting ready for his marriage to Madison. He's seemingly practicing a speech in the mirror and deciding if he's going to take a humorous approach. However, at the very end of the season finale, it is revealed that it is actually Kate's wedding day, rather than Kevin's. Things got even more shocking when Kevin bumps into Phillip (Kate's boss) and Phillip refers to Kevin as his future brother-in-law.
Some fans aren't buying the Season 5 twist
Naturally, many fans jumped to the conclusion that the flash-forward (which occurs five years from present-day) was implying the Kate and Toby were divorced and she was marrying Phillip. Since we've seen Toby in the future, we know that he's not dead. Of course, many people were devastated about a potential breakup between the couple, particularly since the season finale showed that they were committed to their relationship. But not all This Is Us fans are convinced Kate and Toby split because of one small detail.
This Is Us fans who paid close attention to the season finale will recall that Madison's flashbacks revealed that her mother is British. Phillip, Kate's boss, is also British and so some fans are theorizing that Madison's mom move back to England and started a new family. They speculate that Madison and Phillip are half-siblings.
Why some 'This Is Us' fans don't believe Kate and Toby got divorced
But how does this affect Kate and Toby? If Madison and Phillip are, in fact, siblings, and Madison and Kevin somehow rekindled their romance and are preparing to marry, that would account for Phillip being Kevin's future brother-in-law. As for Kate and Toby, the wedding could be the couple's attempt to renew their vows. While this theory certainly seems like a longshot, we suppose there have been more dramatic plotlines within This Is Us. But fans will have to wait several months to see what is to become of Kate, Toby, and the rest of the Pearson family.