'This Is Us': Fans Cannot Stop Swooning Over Older Kevin's George Clooney-Esque Look Although Hartley Was 'Horrified' During Makeup Trials
This week's episode of NBC's critically acclaimed series, This Is Us, went above and beyond expectations. There were so many parallels between decades that our heart aches. After all that crying, the producers left us with something to smile about. 
Fans thought Kevin (Justin Hartley) was hot already, but then they caught a glimpse of him in the future — it is everything you wanted and more. Some viewers are calling for his makeup artists to receive an Oscar. However, the look took many trials to get to this point.
[Warning: This Is Us Season 4 spoilers ahead]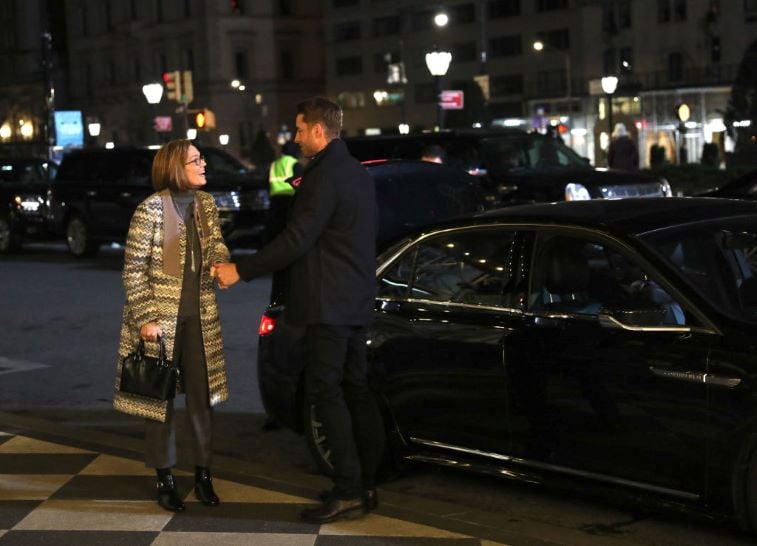 The flash-forward made the whole episode worth watching
In the present day, Kate (Chrissy Metz), Randall (Sterling K. Brown), and Kevin bond after digging up the old-time capsule that their father, Jack (Milo Ventimiglia) buried. Not only do they find what they put in it almost thirty years ago, but a tape of Jack. In the tape, he describes the family's dream home — then in Rebecca's capsule is the sketch Jack drew of the home.
Later, during a flash-forward, Kevin is holding the drawing of Jack and Rebecca's dream home, and then the house comes to life before us. It is perched right above where the old family cabin is. Kevin had it built in the replica of Jack's drawing. 
Then the camera pans to Kevin — that's when viewers at home start freaking out. Beth (Susan Kelechi Watson) greets Kevin and tells him that the others are in with Rebecca — who we know is on her deathbed.
The entire series begins to come full circle, and fans have a lot to say about it. However, viewers have even more to say about future Kevin.
Social Media is buzzing with comments about future Kevin on 'This Is Us'
"Finally — 'old Kevin!' wrote one fan on Reddit. "Aging as gracefully as a handsome actor can lol. Loved the facial hair lol."
Viewers are commenting all over social media about older Kevin. The comments range from calling him, "McSteamy," to "Jack from Lost," "a silver fox vibe going on," "Harrison Ford," and everything in between.
"Man, this show really just hits differently," another fan added. "Kevin building the house Jack dreamed of, also still looking handsome as hell in the future. I just can't get enough of this."
In addition to the hundreds of comments about Kevin's looks, fans add that the show ties everything together so perfectly.
The first trial of older Kevin's look did not go as planned
"Our brilliant makeup people and hair people did a lot of tests, and we all collectively felt that Kevin Pearson would age very well," This Is Us producer, Elizabeth Berger, told Entertainment Weekly. "So finding that Clooney-esque look for him to fit the character."
However, that look did not come on the first try. Berger explained that there were a few rounds that Hartley was distraught about.
"I would say 'horrified,' added producer Isaac Aptaker. "Our first test, he was horrified: 'How could Kevin let himself go like this? Doesn't he wear sunscreen?' It was a lot of that."
So, after many rounds and extensive googling of actors like Clooney and Pierce Brosnan, the makeup artists and producers found the Kevin they were looking for.
Hopefully, we will get to see older Kevin again soon in an upcoming episode of This Is Us, which airs Tuesdays at 9 pm ET on NBC.
Read more: 'This Is Us': What Is Justin Hartley's Net Worth and How Much Does He Make per Episode?