'This Is Us': Fans Demand More of This Character to Address Unanswered Questions
'This Is Us' Season 4 is gearing up to be a big one. The series has a lot going on. Which character do fans demand more of to address unanswered questions?
One thing fans know about This Is Us is you can never assume the show will make predictable decisions. Time and time again, the hit NBC series leaves viewers guessing about what's to come. With half of season 4 complete, some are demanding more time with a specific character to answer a few lingering questions.
'This Is Us' has a dozen new theories per day, and counting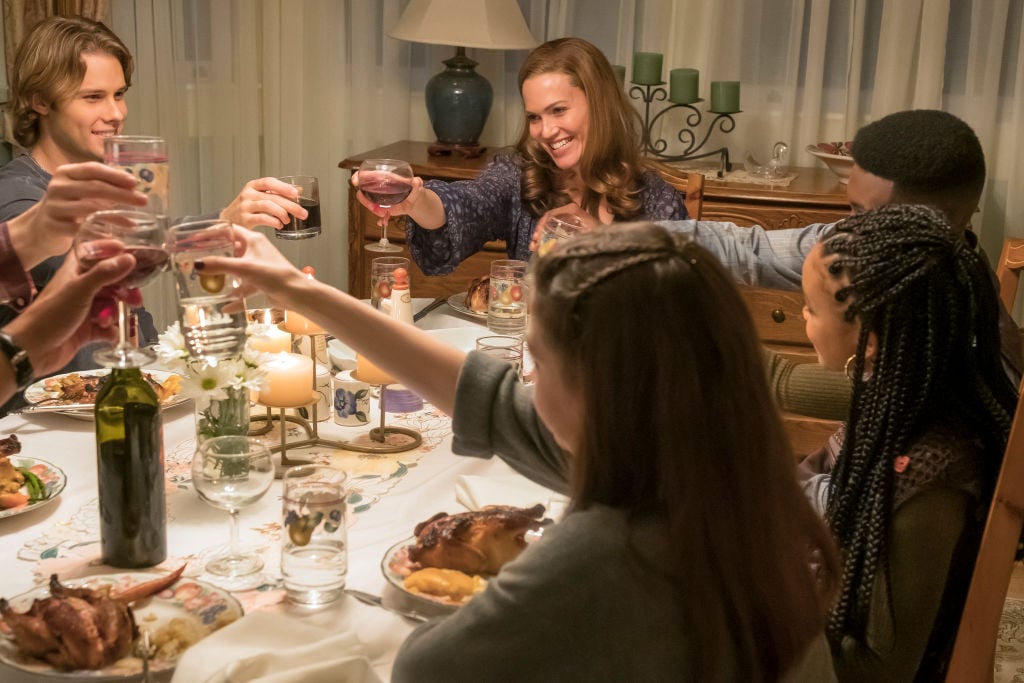 We understand that desperate times call for desperate measures. Since This Is Us has been on fall hiatus for weeks, it's only natural to scan the latest theories about your favorite TV family.
Among the latest are heartbreaking theories about Kate's (Chrissy Metz) toxic relationship with Marc and how it may tie into the back half of the season. There are also thoughts about who Kevin (Justin Hartley) ends up with, and whether Nicky (Griffin Dunne) is hiding something from his newly-found family.
Whatever theory you're into, the web has fans who support it. That aside, there's one character many want to see more of in season 4 of This Is Us if we're to ever really know as much as possible about the Pearsons.
Which character do fans want more of?
A recent thread on Reddit is exclusive to fan demand for one character: William Hill (Ron Cephas Jones). William was woven into the fabric of This Is Us history. As Randall's (Sterling K. Brown) biological father, some think he wasn't utilized as well as he could've been.
"We still haven't gotten to hear enough about Randall's birth story," a fan posted. "Is his birthday really the same day as the twins? When did his mother die? Why? Did she give birth at the apartment? Did he immediately leave her to drop off Randall or was he a couple of days old?"
Some who chimed in agreed. "ABSOLUTELY. His death was the only movie/tv show that has ever made me cry, and I feel like his story just isn't finished," one person said.
As far as the question about Randall's age, one fan believes him to be older than Kevin and Kate, despite the fact that they call him "little brother."
"Think about everything that happened before he made it to the hospital," the fan said. "He was born, Laurel died, William took him to the fire station, fireman took him home to his wife, THEN took him to the hospital. Jack walks up after just talking to Dr. K about Kyle. So…Randall has to be a few hours to a least a day older than the other two."
Others agreed with the timeline not making much sense if Randall is around the same age as his siblings.
"William wouldn't just leave Laurel and race off with Randall. I think we are assuming she died during birth. But from rewatching it William never says. He could have been hours old, a couple of days, maybe even a week."
The point is, William's death came and went entirely too soon, leaving far too many unanswered questions that only he can answer.
Here's why William is so important to 'This Is Us' as a whole
Randall's constantly searching for his place within the Pearson family. No matter what he does, it's a void he continues to try to fill through perfectionism, which causes his massive bouts of anxiety.
Without William's presence to ground him, there may come an inevitable point where Randall will spin out again. It's happened before. Just before the fall finale, Beth mentioned Randall should seek new therapy. He shut down the idea and nothing's been said since.
It's clear a falling out occurs between Randall and Kevin, as shown in the 9-month flash-forward, but the real question is if William hadn't yet died, could whatever happened have been avoided?
It's hard to say and retrospect is 20/20. With Rebecca's failing health and all three siblings breaking down simultaneously, Randall could've benefited from having his biological father by his side. Hey, writers, can you toss in a few William Hill flashbacks to ease the pain?
This Is Us returns Tuesday, January 14, 2020.