'This Is Us' Fans Think They've Revealed One Major Season 6 Spoiler in Photo Montage
This is Us fans believe they have revealed one major spoiler for the series final season 6 found in a photo montage shared by NBC. A slideshow of four images depicted the main characters from the series in their wedding day finery. However, some eagle-eyed fans believe they've uncovered a secret the show inadvertently spilled in what would have been an innocuous post.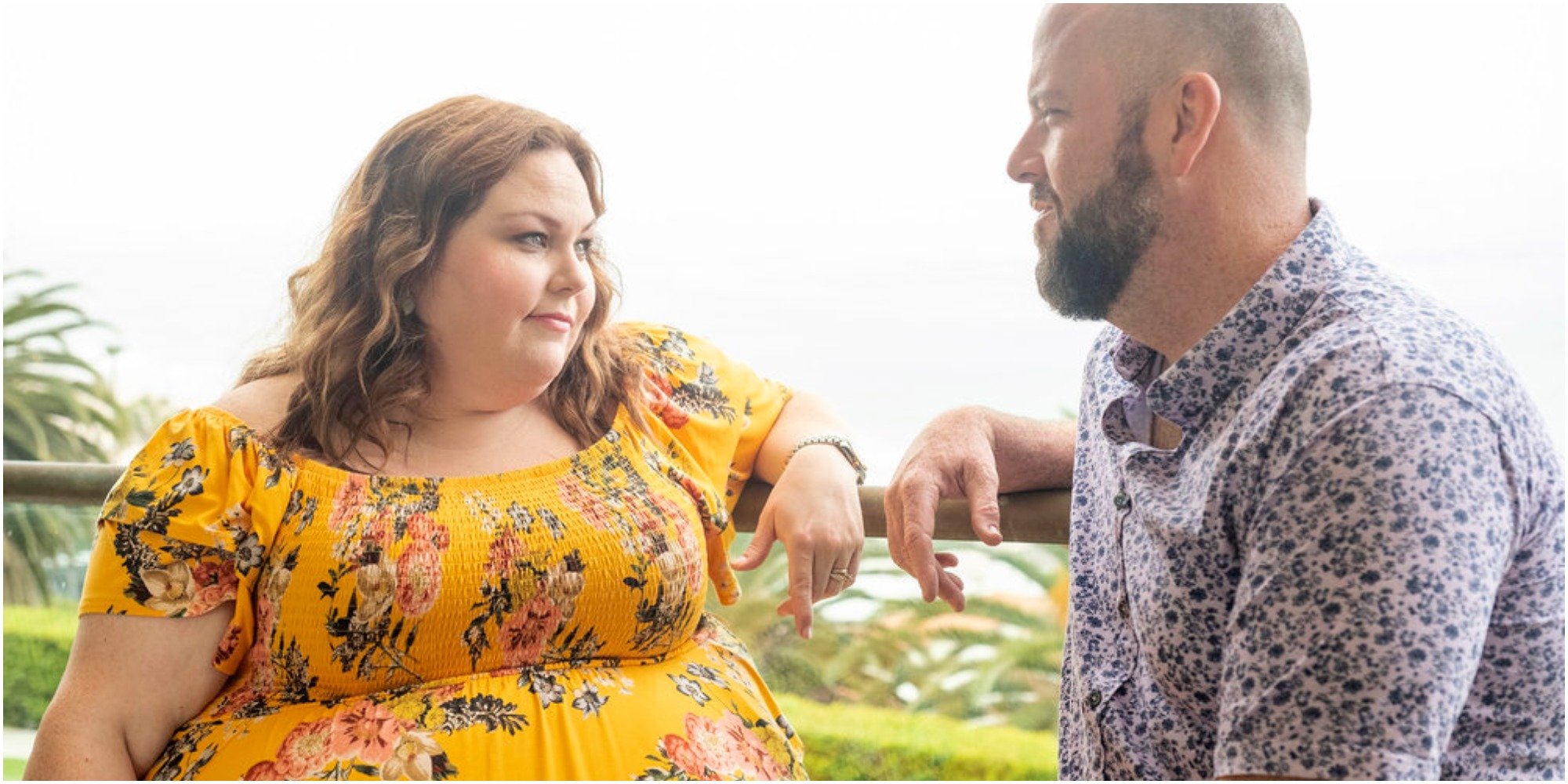 What should fans expect from the final season of 'This Is Us?'
Series creator Dan Fogelman shed light on the ending of the series via Twitter in May 2021.
"Whoever casually first said 'All good things must come to an end' never had to end their favorite thing," he said at the time.
"While sad to have just 1 season left, also grateful to NBC for letting us end the show how and when we always intended. We'll work hard to stick the landing."
The final season will consist of 18 episodes. The last are rumored to include some heavy moments between the series main characters.
This season will also feature the return of actor Alexandra Breckenridge, who plays Kevin's (Justin Hartley) ex-wife Sophie.
Guest-directing episodes this season will be series stars Susan Kalechi Watson, Milo Ventimiglia, and Mandy Moore.
Moore also said to Us Weekly, "Lots of questions will be answered, but there will still be some surprising things because that's the trick of the show."
An Instagram slideshow featured four Pearson weddings
A series of four images depict the weddings of three couples who made it to the altar and one who did not.
During their wedding reception in the first snap, Kate (Chrissy Metz) and Toby (Chris Sullivan) posed for a photo.
The second slide showed Jack and Rebecca shortly after their 1970s wedding ceremony.
A third photograph is a sweet image taken at Randall and Beth's nuptials (Sterling K. Brown and Susan Kalechi Watson).
In a final snap, Kevin and Madison (Justin Hartley and Caitlin Thompson) were pictured on their aborted wedding day.
'This Is Us' fans believe they have uncovered a pivotal season 6 plotpoint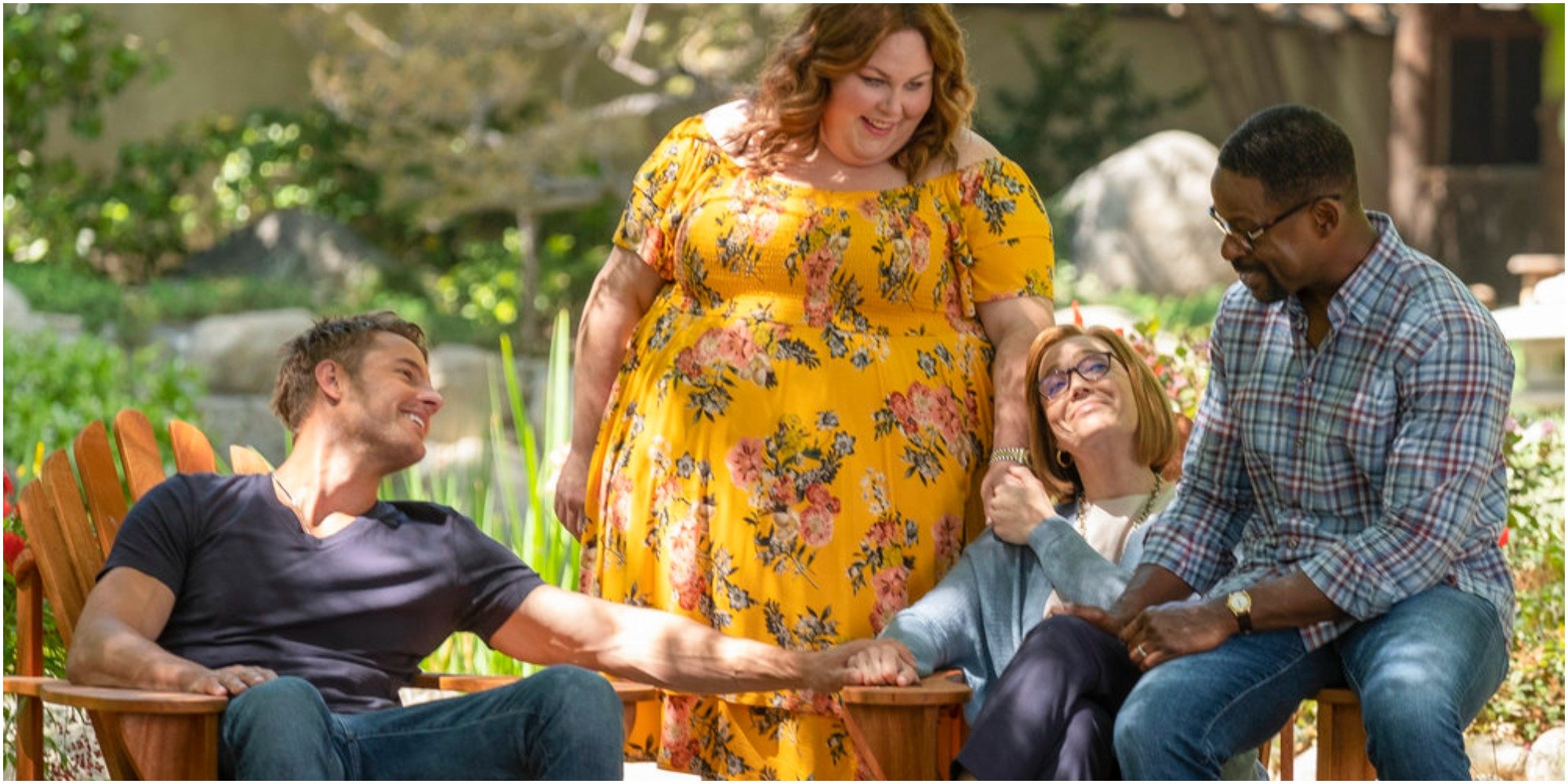 Fans claimed they found in the images what they believed was a hint regarding a significant upcoming plot point.
In the final moments of the finale of season 5, Kate is seen in a wedding dress, reportedly set to wed fellow teacher Phillip (Chris Geere).
This twist led fans to assume she and Toby had split.
However, they saw something very jarring in the photograph that led them to believe that the relationship between Toby and Kate might not be a done deal.
"That looks like the same dress Kate wore during the cliffhanger," wrote one fan of how similar the gown the character wore in the cliffhanger was to the one in the first slide.
"Doesn't this look like Kate's wedding dress at the end of last season? Could the season-ender be Toby and Kate's wedding?" questioned a second fan who wondered if the flash-forward was a flashback.
"Show us Kate and Toby only to rip them from us!" exclaimed a third Instagram user.
A fourth fan asked, "Why do y'all keep rubbing salt in the wound with Kate and Toby?"
This Is Us returns to NBC beginning Tuesday, Jan. 4 at 9 p.m. EST.
RELATED: This is Us' Season 6: Kate and Toby Will 'Unravel' in Final Episodes, According to Actor Chrissy Metz