'This Is Us' Could Have 1 Final Big Twist Coming
This Is Us is set to end its fifth season in just a few short weeks. Though this season did not have as many jaw-dropping reveals as fans are used to, the creators could be saving them for the final three episodes or, better yet, for season 6, the final season of the drama series.
As we know, the series loves to shock fans with unexpected curveballs or even with a timeline that none of us saw coming. As This Is Us goes barrelling toward the end, fans should prepare themselves for one final big twist that could change everything we thought we knew.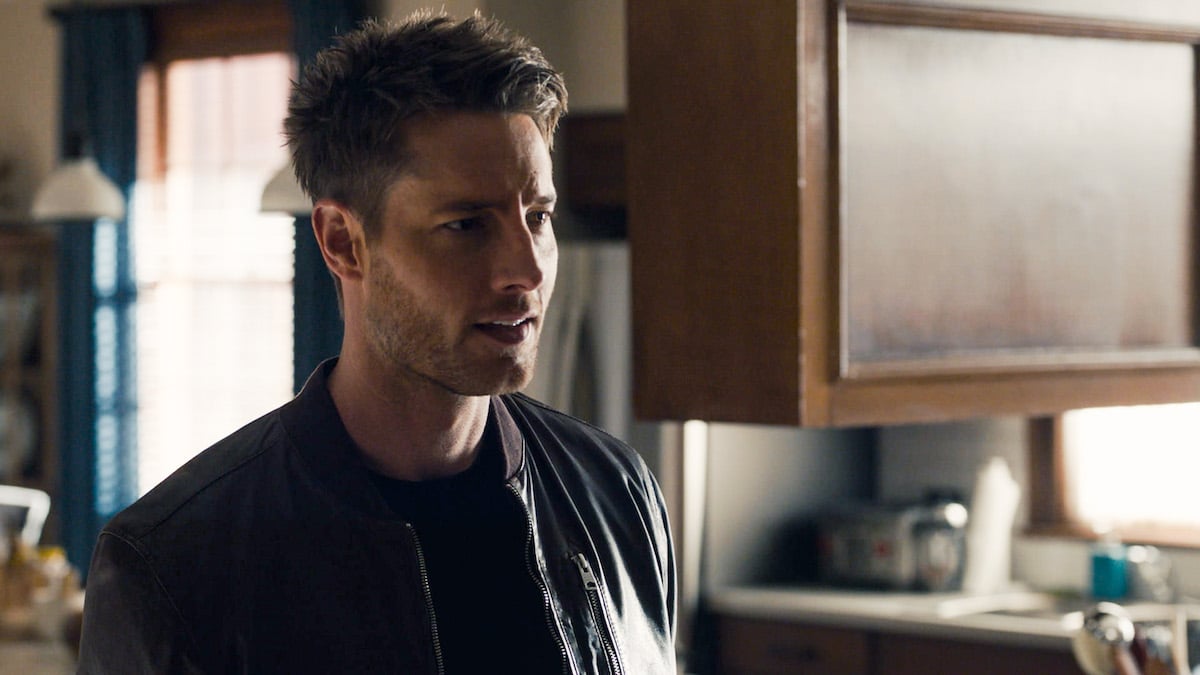 When will 'This Is Us' return with a new episode?
Due to the coronavirus (COVID-19) pandemic, production on This Is Us stopped and started many times. As a result, season 5 has fewer episodes and much longer breaks than fans are used to. However, fans of the drama series will be delighted to learn that a new episode of the series is just around the corner.
This Is Us Season 5 Episode 14 will debut on May 11, 2021. The episode, which is titled, "The Music and the Mirror" will follow Kevin Pearson (Justin Hartley), who has a "run-in with someone from his past."
Episode 14 will be the first of three new episodes that will lead into the season finale, which is set to air on May 25.
Fans are concerned for Kevin and Madison on 'This Is Us'
While many fans believed they would be seeing Kevin's ex-wife, Sophie (Alexandra Breckenridge), return in the new episode, they were taken aback when the person from his past turned out to be his ex-girlfriend, documentary filmmaker, Zoe Baker (Melanie Liburd).
Fans will remember that Kevin and Zoe broke up in season 3 because he wanted to have children, and she did not. Considering how some things have shifted between Kevin and his fiance Madison lately, fans were alarmed to see Kevin grimace when Zoe asked him how he was doing.
Now, the TV show's producers are hinting that Kevin and Madison might not be endgame after all. "I think there's many more chapters in Kevin's romantic story," creator Dan Fogelman said in October 2020, per The Wrap. "Kevin has a journey ahead of him and I don't want to get too far ahead of it just yet."
'This Is Us' could have one final big twist coming
Nothing on This Is Us happens by accident. Fogleman has always stated that he began the show with an end in mind. Since there is one final season left before the show goes off the air forever, fans should prepare for one last final twist.
As we know, This Is Us loves a massive twist. The pilot episode had jaws dropping when it revealed how the Big Three are connected. Then in Season 4, we learned that superstar Jack was actually Kate (Chrissy Metz) and Toby's (Chris Sullivan) son.
We're almost certain that there is another massive twist coming that we are not prepared for, especially since the actors have revealed they've shot some scenes from the series finale already.