'This Is Us' Finale: Mandy Moore Explains Why Jack Had to Be With Rebecca in That Last Scene
The 'This Is Us' finale ends with a final conversation between Jack and Rebecca. Mandy Moore explained why the pair had to be together during the show's closing moments.
This Is Us came to a close this week, with the series finale ending the Pearson family's story in a way that's reminiscent of how it started. Although a lot has changed since the NBC show began, the final moments of This Is Us focus on Jack (Milo Ventimiglia) and Rebecca's (Mandy Moore) love.
And Mandy Moore offered a touching explanation about why they had to be together in that last scene. According to her, only Jack "could have gotten Rebecca through that moment."
[Warning: This article contains spoilers for This Is Us Season 6 Episode 18, "Us."]
The 'This Is Us' series finale ends with Rebecca and Jack
This Is Us Season 6 Episode 18 saw the Pearson family bidding farewell to Rebecca once and for all, looking back on her life and legacy during her funeral. The finale also forces Rebecca to leave behind the world of the living. That's no easy thing. Fortunately, Jack stays by her side as she moves on.
The This Is Us finale ends with a conversation between Jack and Rebecca, during which they express their love for one another. It's a touching way to bring the NBC show full circle. It also reunites two characters fans have longed to see together in the present-day timeline.
And of all the characters from the series, Mandy Moore believes Jack had to be the one to help Rebecca say goodbye.
Mandy Moore explained why Jack needed to be with Rebecca in the last scene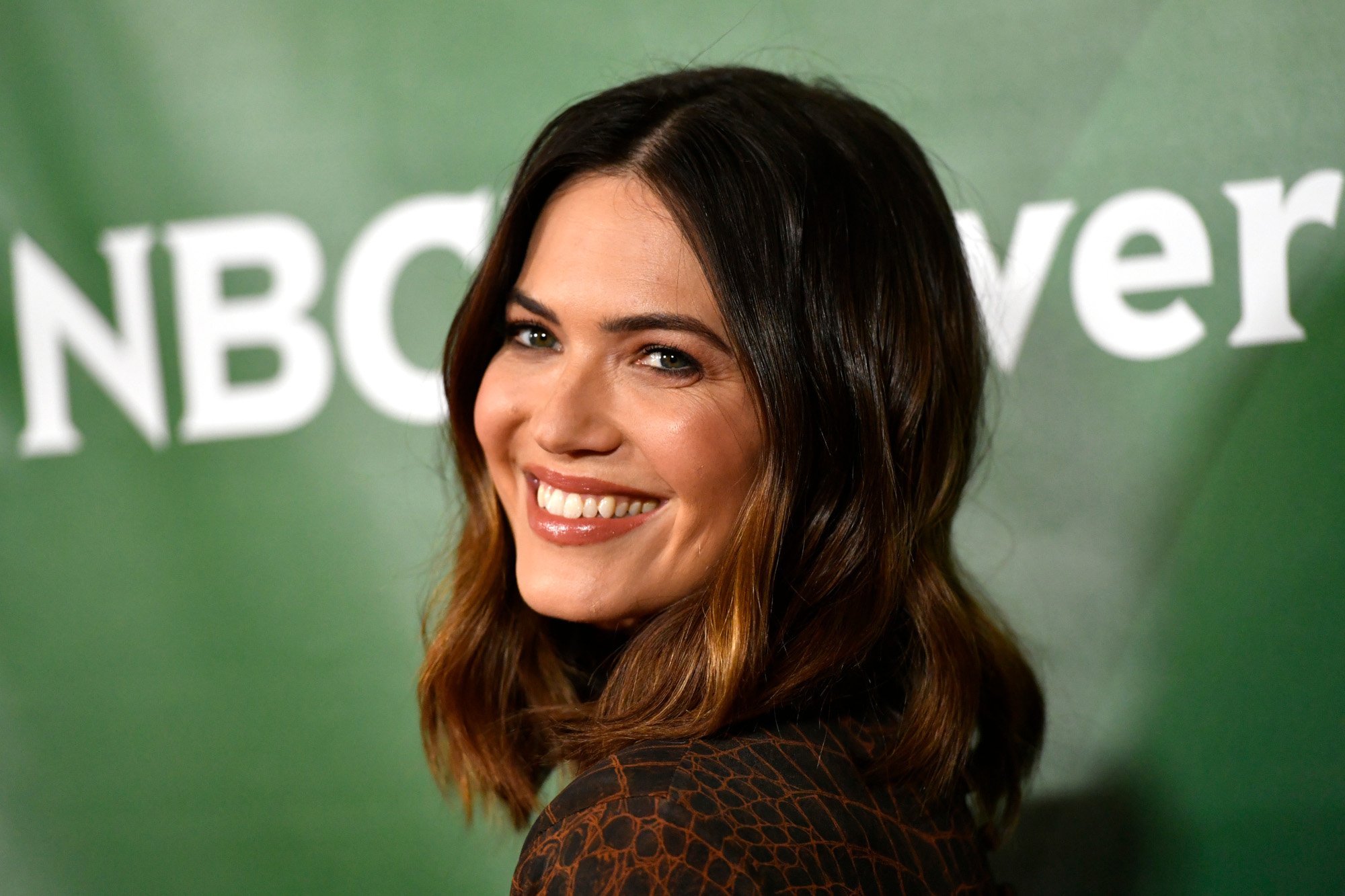 During an interview with Entertainment Weekly, Mandy Moore discussed Jack and Rebecca's reunion during the This Is Us finale. According to the actor, Jack had to be the one to help Rebecca cross over to the other side. In doing so, he reaffirmed the series' message about living on through the people you love:
"I loved that sense of comfort. That no one could have gotten Rebecca through that moment but Jack. And the fact that in the end, as she's crossing that threshold and transitioning, he's there to hold her hand and to walk her through it, as an expert in a way. The idea of, 'Don't worry, I've been here for however many decades now living this and you can trust me in this. I know it seems strange that we're saying goodbye, and you are in one way, but you're also never gone.'"
It's a beautiful interpretation of the NBC show's final moments, offering hope in the midst of the finale's grief. That's a balance This Is Us has gotten good at striking. And apparently, creator Dan Fogelman always suspected this is where it would leave things.
Dan Fogelman 'always thought' that 'This Is Us' would end this way
Jack and Rebecca's last moments together certainly deliver an emotional ending to This Is Us. And showrunner Dan Fogelman admitted he always felt the show would end on this note.
"In the back of my mind, I always thought the final, actual scripted spoken dialogue in the episode would be Jack and Rebecca simply saying 'I love you' to one another," Fogelman told The Hollywood Reporter.
"The show was always about family and time, and just the way family loves one another, and I thought this original love story, sentiment-wise, was the right language to end on," he continued.
It certainly fits with the show's themes — and its reputation for leaving viewers in tears. They'll no doubt be compelled to rewatch the highlights of Rebecca and Jack's relationship now that it's over. And it looks like they'll be adding the final scene to that list of moments.
The This Is Us finale is currently streaming on Hulu.