'This Is Us': Why Did Kate And Toby Name Their Baby Hailey Rose Damon?
Why Kate and Toby named their baby girl Hailey Rose Damon in 'This Is Us' Season 5 and what to expect from their new daughter next.
This Is Us fans have been waiting for Toby (Chris Sullivan) and Kate's (Chrissy Metz) baby ever since the couple decided to adopt in the fourth season finale. Now, delivery day is officially behind us. But why did Kate and Toby name their daughter Hailey Rose Damon on This Is Us? Here's the whole story.
Kate and Toby prepare for the birth of their baby in 'This Is Us' Season 5
In This Is Us Season 4, Kate and Toby decided they wanted to adopt another child after baby Jack. Then in the fifth season premiere, the couple found a match with their adoption agency. So Kate and Toby met Ellie (Annie Funke). 
As This Is Us Season 5 continued, Kate and Toby's adoption seemed like it was destiny. They formed a bond with Ellie, who continuously reassured the couple that she wanted the adoption to be successful. That said, Kate and Toby understood the situation. Technically, Ellie could back out at any moment.
Finally, delivery day came for Kate, Toby, and Ellie. Due to the coronavirus (COVID-19) pandemic, the hospital only allowed one visitor to accompany the birth mother. So Kate accompanied Ellie while Toby camped out in the hospital's parking lot.
Meanwhile, Ellie made it clear that Kate was the adoptive mother and the baby should go "directly" to her. But when the baby was born, Ellie requested to hold her daughter. That said, Ellie knew that adoption was the best thing to do. Then Ellie said goodbye so that Kate and Toby could meet their daughter, baby Hailey Rose Damon.
Why Kate and Toby named their adopted daughter Hailey Rose Damon on 'This Is Us'
When Toby told Kate their baby girl's middle name in This Is Us Season 5 Episode 8, Kate thought it was a reference to Rose Tico (Kelly Marie Tran) from Star Wars. But that wasn't the case. As previously mentioned, Toby camped out in the parking lot during the birth of his daughter. And while Kate supported Ellie, Toby had an adventure of his own.
At the start of the Feb. 16 episode, Toby had a brief altercation with another man over parking spot number 157. The stranger, named Arlo (Michael O'Neill), revealed that he waited in the spot every night while his superstitious wife of 55 years was being treated for COVID-19. So Toby relinquished the parking spot. 
Later, Toby and the stranger exchanged a few stories as they waited for news about their loved ones. Toby noticed that Arlo had a string of pig figurines spread across his car's dashboard. Arlo explained that his wife, Rose, started collecting pigs after visiting Austria for their honeymoon. Apparently, the pigs brought good luck. So they bought one to start their marriage off right. Then they continued to buy a pig figurine every time they needed a little luck.
Meanwhile, Toby opened up about his adoption with Kate. Toby also revealed that he had the privilege of choosing baby Hailey's middle name. But he admitted he didn't want to choose one until Hailey was officially adopted. In response, Arlo gave Toby one of Rose's favorite pig figurines.
When Kate called Toby to introduce him to baby Hailey, he unveiled her middle name. And ultimately, it seems Toby was inspired by Arlo's story and kind gesture. 
"Hey there, Hailey Rose," Toby said. 
What to expect from Kate and Toby when they bring their baby, Hailey Rose, home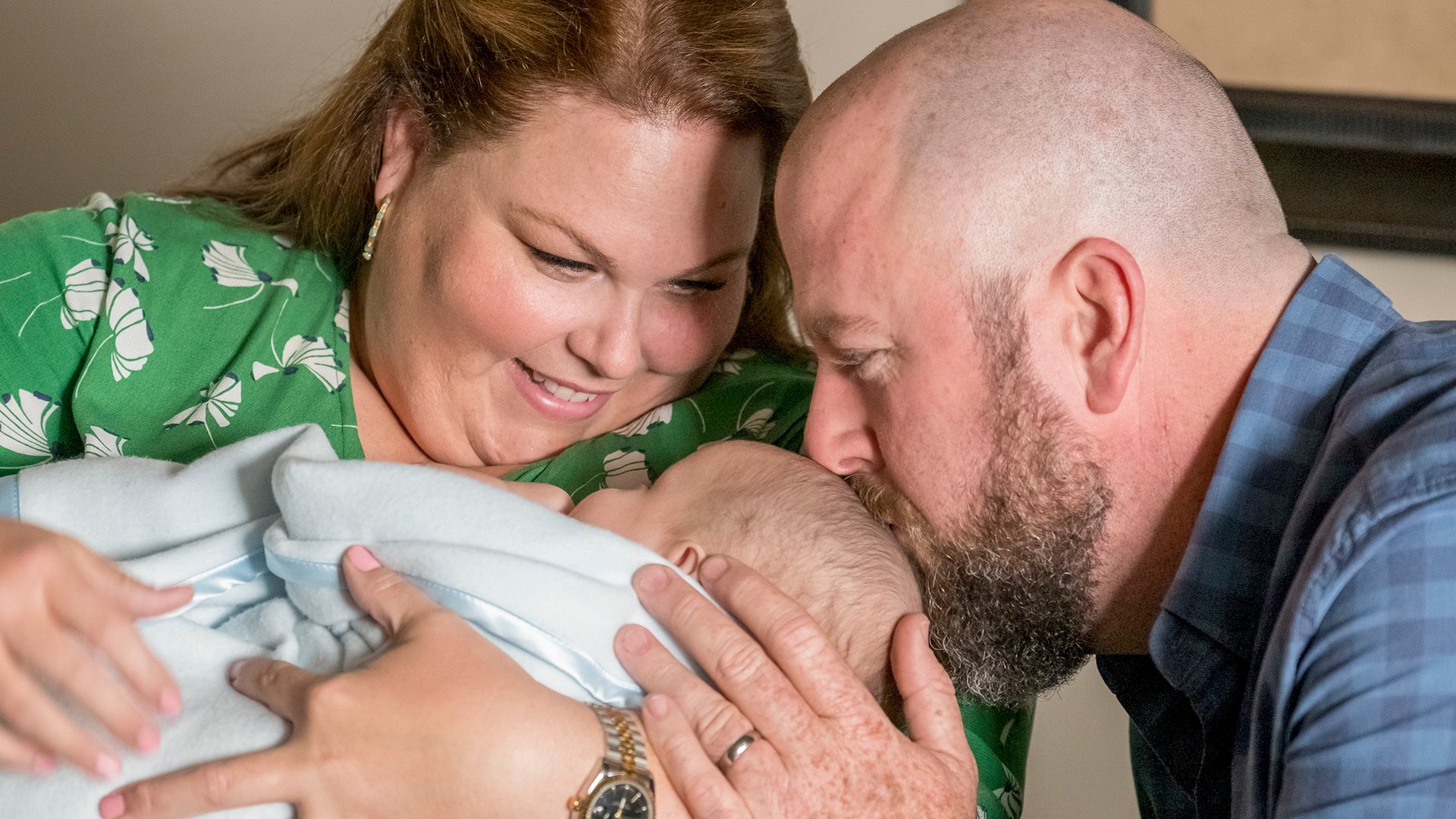 At the end of This Is Us Season 5 Episode 8, Kate and Toby as well as Arlo and Rose received a happy ending. Rose called Arlo on FaceTime and revealed that she was being discharged. Meanwhile, Kate and Toby prepared to bring baby Hailey Rose Damon back home. 
Of course, This Is Us fans know that Hailey Rose will be just fine. In a flash-forward from season 4, adult Hailey (Adelaide Kane) met up with her brother, Jack Damon (Blake Stadnik), as his wife, Lucy Damon (Auden Thornton), gave birth to their daughter, Hope. But how will Kate and Toby adjust to a new life with two children in the present day? We'll just have to wait and see.
That said, in an interview with Entertainment Weekly, co-executive producer Vera Herbert revealed the story of Kate, Toby, and possibly Ellie, will continue in This Is Us Season 5 Episode 9. 
"The next episode picks up with bringing the babies home, and we'll see immediately what the dynamic between them all is going to be," Herbert said.
This Is Us Season 5 airs Tuesday nights on NBC.