'This Is Us': Has Beth Reconciled With Her Mother Carol?
This Is Us is one of the most beloved series on television. The drama series follows the Big Three, Randall (Sterling K. Brown), Kate (Chrissy Metz), and Kevin (Justin Hartley) over the course of their lives. It also centers on their parents, Jack (Milo Ventimiglia) and Rebecca (Mandy Moore), and their romantic relationships.
Randall's wife, Beth (Susan Kelechi Watson) ) is also a major part of This Is Us as is her relationship with her mother Carol (Phylicia Rashad). Carol is set to return to This Is Us after more than a year away and she has a lot to say this time around.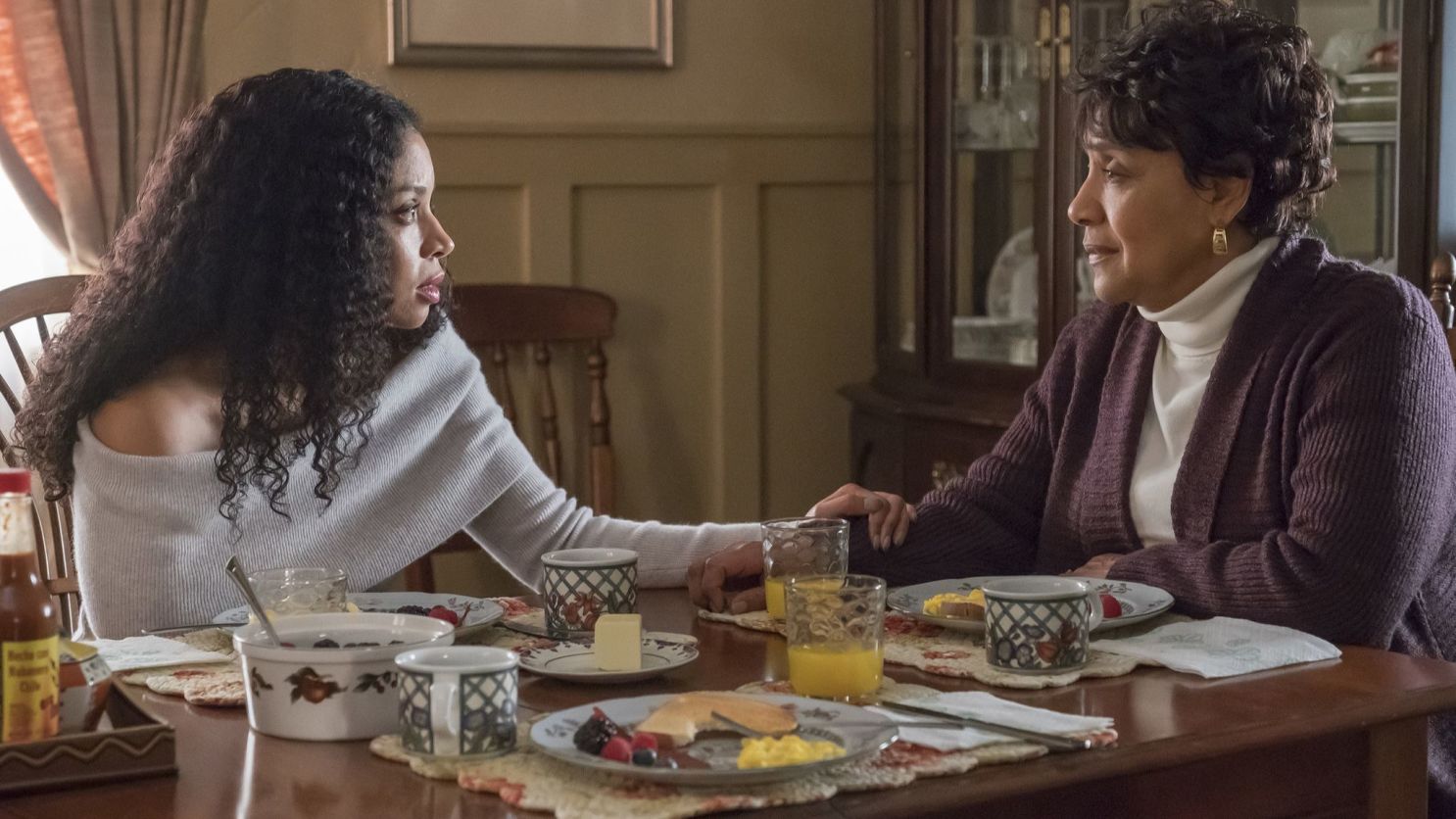 'This Is Us' will air a brand new episode tonight
After weeks of waiting and anticipation, there is finally a new episode of This Is Us airing tonight. Season 5 had already been delayed amid the coronavirus (COVID-19) pandemic. The season was later stalled due to the virus surging in LA, where the show is filmed in late 2020.
Now, fans are eager to get back to the Pearsons. The new episode 510, which is titled "I Got This," will follow Kevin (Justin Hartley) and Kate (Chrissy Metz) as they try to bring their two families and brand new babies together for dinner.
"When babies are born, family members often come to visit," co-executive producer Julia Brownell told Glamour. "I think we can expect our cast members from previous seasons to show their faces in fun and surprising ways. We have that to look forward to."
Fans will also get to see the return fan-favorite Rashad.
On 'This Is Us' Beth's relationship with her mother is tense
Carol has always been a formidable force, especially after Beth lost her loving father as a teenager. A non-nonsene Principal. Carol has never suffered fools easily. The last time we saw Rashad in the role was in episode 404, when she visited Beth for the opening of her dance studio. Things didn't exactly go as planned.
The Season 3 episode titled "Our Little Island Girl" gave us all of the backstories we needed about Beth's love for dance and her relationship with her mother. Rashad has earned two Emmy Award nominations for her This Is Us role in 2019 and 2020 in the outstanding guest actress in a drama series category.
Beth has reconciled with her mother Carol on 'This Is Us'
It looks like Beth and Carol have made up since Carol watched over Beth and Randall's girls, Tess, Annie, and Deja, while they were away learning more about Randall's biological mother in Lousiana.
In the teaser for this episode 510, we see not much has changed about Carol. In an exclusive clip from People, it appears that she has delayed her return home to serve as a helping hand with the girls.
 "Mama C, what time does your train leave tomorrow?" Randall asks in a clip. "You trying to get rid of me Randall?" Carol responds. She then adds, "Oh that's good because Amtrak has a no-change fee policy, so I delayed a week. Seems you can use an extra set of hands around here."