'This Is Us': 3 Heartbreaking Moments That Still Make Us Ugly Cry
With This Is Us Season 5 on the way, we're looking back at some of the most heartbreaking moments the award-winning drama's ever seen. A show that tugs at the heartstrings, we can always count on the Pearson family and the show's writers to make us ugly cry. Keep reading to check out heartbreaking moments we're still not over.
1. When Dr. K gave Jack his 'sourest lemon' speech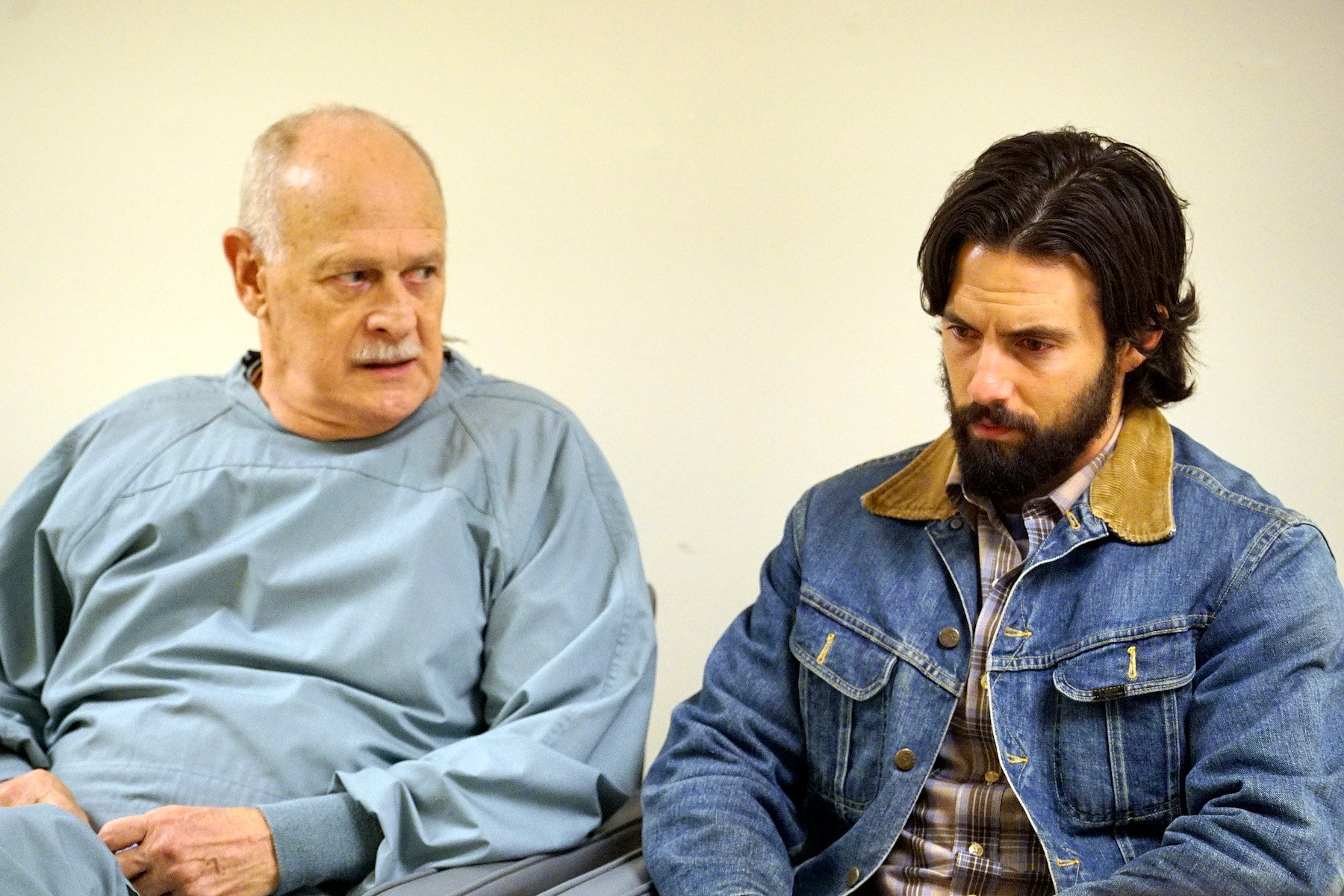 RELATED: 'This Is Us': 4 Times Jack Pearson Was the Father We All Needed
When This Is Us premiered on NBC in 2016, it didn't mess around. Viewers quickly learned tissues were a must for every episode. One of the most heartbreaking and tear-inducing moments we're still not over and probably never will be is Dr. Nathan Katowski's (Gerald McRaney) famous "sourest lemon" speech.
Dr. K talked to Jack Pearson (Milo Ventimiglia) after breaking the news that one of their three triplets died in childbirth. He opened up to Jack about his own experience losing a child and offered him some advice.
"I like to think that one day you'll be an old man like me talking a young man's ear off explaining to him how you took the sourest lemon that life has to offer and turned it into something resembling lemonade," Dr. K told Jack. "If you can do that, then maybe you will still be taking three babies home from this hospital, just maybe not the way you planned."
RELATED: 'This Is Us': 3 of Rebecca Pearson's Greatest Mom Moments
Rebecca (Mandy Moore) and Jack do end up leaving with three babies. They adopt Randall (Sterling K. Brown) after learning he'd been abandoned at a fire station. Dr. K's speech is so revered in the Pearson family, the Big Three aka Kate (Chrissy Metz), Randall, and Kevin (Justin Hartley) still reference it as adults.
McRaney, the actor playing the role of Dr. K, won an Emmy in 2017 for his performance on This Is Us, according to the Television Academy.
2. When Randall said goodbye to his birth father, William
Jack's death without a doubt ranks high as one of the most heartbreaking moments on This Is Us. But another one that tugged at our heartstrings was the passing of William (Ron Cephas Jones).
Randall met his birth father as an adult and spent a few months with him before he died of stomach cancer in This Is Us Season 1. On a road trip to his hometown of Memphis, Tennessee, William's hospitalized. Sitting at his bedside, Randall says goodbye to his birth father in his final moments.
RELATED: 'This Is Us': 3 Performances That Prove Susan Kelechi Watson Deserves All the Awards
Nominated three times for his role as William, Cephas Jones earned an Emmy Award in 2018 for his performance, according to the Television Academy.
3. When Kevin asked for help
This Is Us Season 2 found Kevin at a low point in his life. Attending his high school reunion to receive an honor for his work as an actor, he gets drunk and reflects on his life. He thinks about how things would've played out differently if he hadn't been injured playing football and his dad wouldn't have died.
RELATED: You Won't Believe What 'This Is Us' Star Mandy Moore's Secret Tattoo Is All About
After a speech on a football field, Kevin ends up outside a former classmate's house crying because he left his dad's prized necklace inside. To make matters worse, he only went to their house under the false pretense of a hookup so he could steal a prescription pad. In an awards-worthy scene from Hartley, Kevin's pain comes across on-screen.
Just like in This Is Us Seasons 1 – 4, we're expecting more heartbreaking moments in future episodes.