'This Is Us': Here's Why Randall and William's Relationship Still Matters in Season 4
'This Is Us' followed Randall and his biological father William. William passed, but his legacy lives on. Here's why the relationship is still important.
Even the newest This Is Us fans have an inkling of knowledge about Randall Pearson's (Sterling K. Brown) biological father, William Hill (Ron Cephas Jones). He hasn't been mentioned much since season 3.
Everything Randall does is a direct result of his biological roots — and the threads he worked to tie together. With season 4 underway, how important is William to Randall's storyline?
A brief history of Randall and William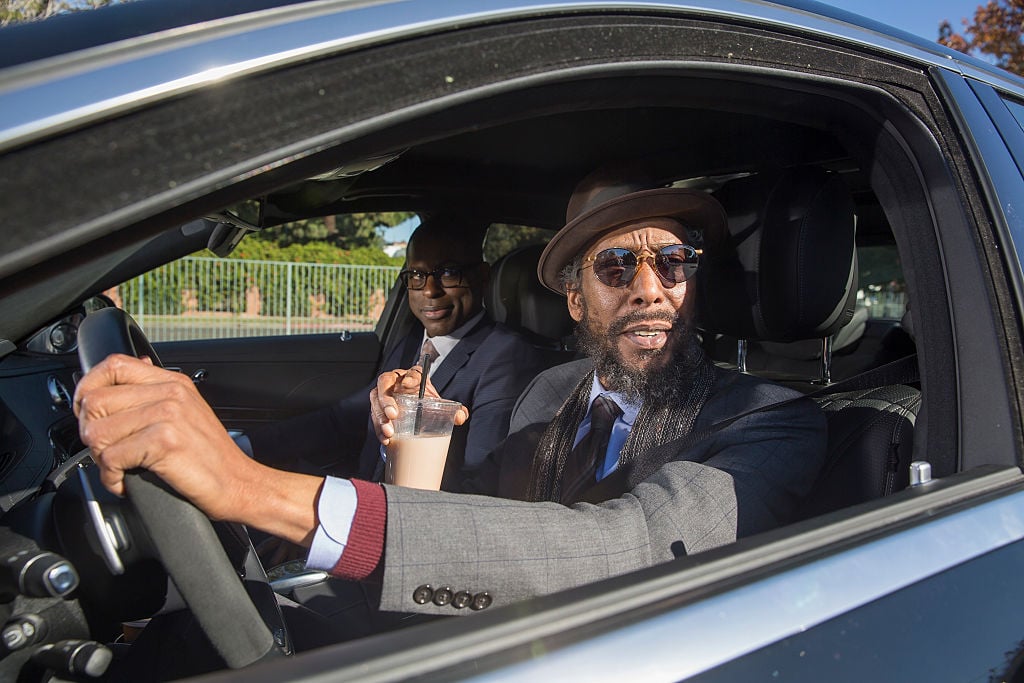 The pilot of This Is Us follows Randall, among others, on his 36th birthday. He hires a private investigator to find his biological father, William, who is dying from stomach cancer. He knocks on the door and proceeds to tell William off, then immediately follows with, "do you want to meet your grandchildren?"
Through the course of season 1, Randall and William learn about one another and try to find common ground to build on. William stays in Randall's house, gets close to Randall's wife, Beth (Susan Kelechi Watson), and two girls.
Healing isn't immediate, but during the episode, "Memphis," Randall finally provides understanding, forgiveness, and redemption in his father. Jack Pearson (Milo Ventimiglia) was the father of all fathers. To his brother Kevin's (Justin Hartley) chagrin, Randall learned a great deal about how to be just as great.
But, by William's final moments, he and Randall are so connected, you wonder how Randall survived his life without William in it. Their relationship is multi-layered yet a simple metaphor for how life is too short to hold onto pain.
Why Randall and William's relationship is still relevant in season 4
Now that Randall is a City Councilman, his innate need to please others is operating at a 10 on a 10-point scale. It's important to note because, in previous seasons, this caused a great deal of stress.
Randall has anxiety. Beth mentioned it to William in the first episode of season 1. Later in the season, viewers watch Randall spiral. He takes on a lot, internalizing his need to be perfect. He's always looking for acceptance and belonging — things that come from his father abandoning him.
Throughout Randall's childhood, he has frequent panic attacks and becomes introverted when he feels subpar. The juxtaposition of his brother, Kevin (who envies the relationship between Randall and Jack), feeds Randall's insecurities.
Still, it all comes back to William, Randall's roots, and how they tie into his identity as a boy orphaned by his father and adopted into a white family.
And in his adult life (long after Jack's passing), his anxieties manifest. Randall hates to let people down. He avoids situations where he may fail them. Most of all, he strives to be the best of the best even at his own demise.
Because of all this, Randall is bound to break again — bad — if season 4 doesn't address the connection between his anxiety and his [lack of a] relationship with William growing up.
Will 'This Is Us' Season 4 show any more of William's story?
At this point, it doesn't look like Jones will reprise his role as William any time soon. Last he spoke to Good Housekeeping in March, there were no plans to do so.
"I watch every week in anticipation of what's going to happen," he said. "I'm just very grateful to have been part of this particular production."
That doesn't mean it won't happen. The best part of This Is Us, is the unexpected.