'This Is Us': We Already Know How Season 6 Will Begin
This Is Us Season 5 ended with a shocking twist, and now fans are desperate to know what will happen next. Luckily, This Is Us creator Dan Fogelman has not left us hanging.
Fogleman has just revealed when This Is Us Season 6 will begin, and he has also explained how the final season of the drama series will open.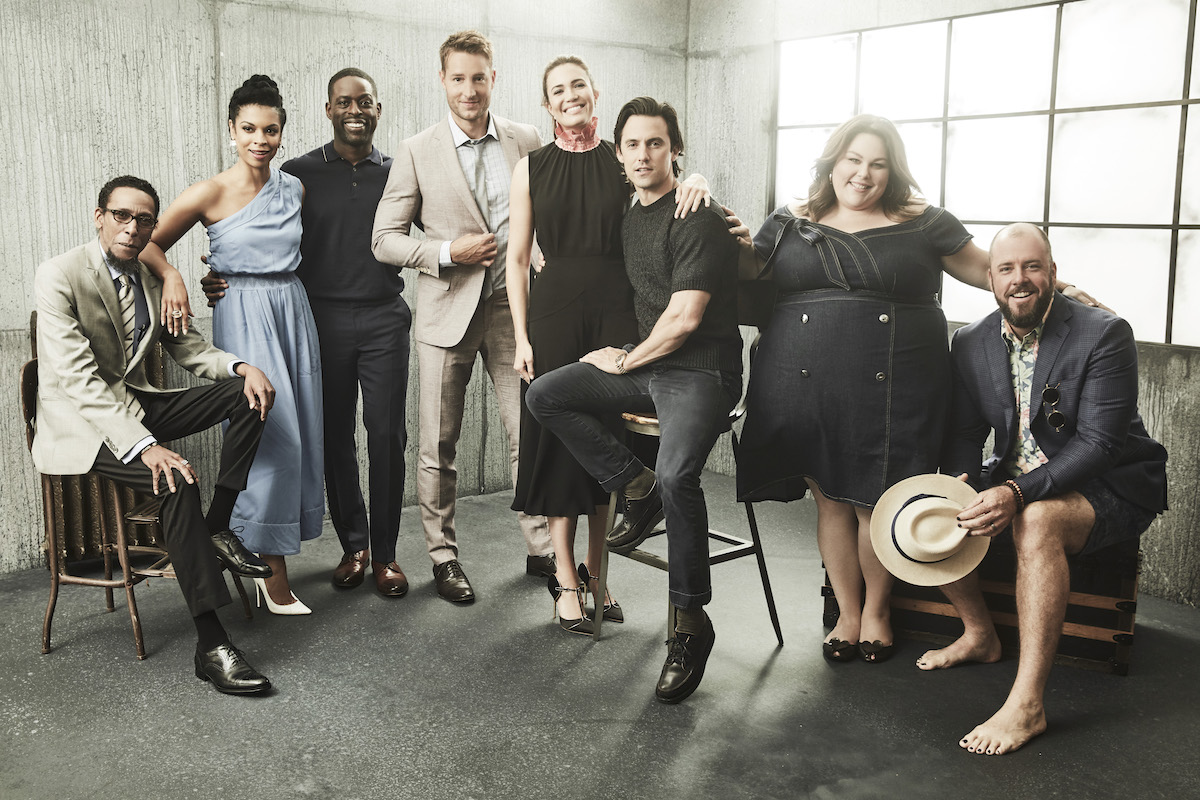 [Spoiler alert: This article contains MAJOR spoilers from the This Is Us Season 5 finale. Read at your own risk.]
How did 'This Is Us' Season 5 end?
A lot happened in the This Is Us Season 5 finale. Though Kevin (Justin Hartley) and Madison (Caitlin Thompson) spent the majority of the day preparing for their wedding, in the end, they didn't go through with it. Though they are amazing co-parents and they love the bond that they have, Madison realized that Kevin was not truly in love with her.
Instead of marrying a man who suggested he could "grow" to love her, Madison pulled the plug on the wedding and their romance. Thankfully, a flash-forward in the future proves the duo are on excellent terms.
The other centerpiece in the finale was Toby (Chris Sullivan) told Kate (Chrissy Metz)'s marriage. After Kate learns that Toby has taken a job in San Fransisco, the duo agrees to make it work, with Kate remaining in LA at her new teaching job.
However, when the series flashes forward five years in the future fans were stunned to learn that Toby and Kate's marriage had ended. Instead, Kate is ready to walk down the aisle and marry, Phillip (Chris Geere), her surly co-worker.
RELATED: 'This Is Us' Star Chrissy Metz Says 'a Lot' of the Series Finale Has Already Been Filmed
When will 'This Is Us' Season 6 premiere?
Amid the pandemic, filming for This Is Us Season 6 has been pushed back. Fogelman has already revealed that the next and final season of the beloved drama series will not begin until 2022.
He also expects Geere's Phillip to be a major player in the show's final season. "We owe a lot of him," creator Dan Fogelman told Entertainment Tonight. "He's an actor we've been following for a while and are big fans of on the show. It's obviously a plot point that we've known was coming for quite some time — Kate's second wedding –, and we knew it would be revealed at the end of the season."
Though fans are still shocked by the revelation of Kate's second wedding. However, Fogelman wants everyone to remember that the Pearsons are in a good place in the future. "On first viewing, you're registering the twist and shock of what you're seeing, but on second viewing, you can see the feeling and the smiles that exist in that moment," he said. "That was something we were trying to capture."
RELATED: 'This Is Us': Chrissy Metz Says the Cast Is 'Distraught' About the End of the Series
How will 'This Is Us' Season 6 begin?
Since the final season of This Is Us won't air until 2022, Fogelman gives fans hints at what to expect from the series when it returns. Season 6 will begin on the Big Three's 41st birthday.
"Often on our birthdays when we're blowing out those candles and we make that wish, we're wishing for that happy ending for ourselves," Fogelman says. "For Kevin's character, all of us — everyone who writes him and everyone who are fans of him and people who have varying relationships with who they root for — are hoping he finds his romantic center.