'This Is Us': How Soon Will Kate and Toby Break up in Season 6?
This Is Us is set to return for its sixth and final season. The show is set to debut this fall and will open on Kevin (Justin Hartley), Kate (Chrissy Metz), and Randall's (Sterling K. Brown) 41st birthday. A lot has changed since fans were first introduced to the Pearsons. We watched them navigate their childhoods, teenage years, and adulthood while grappling with loss, love, and everything in between.
Now, it appears that another major breakup is on the horizon on This Is Us. Though they've been able to navigate their issues thus far, Kate and her husband Toby (Chris Sullivan) are barreling toward the end of their marriage. But when will they actually split?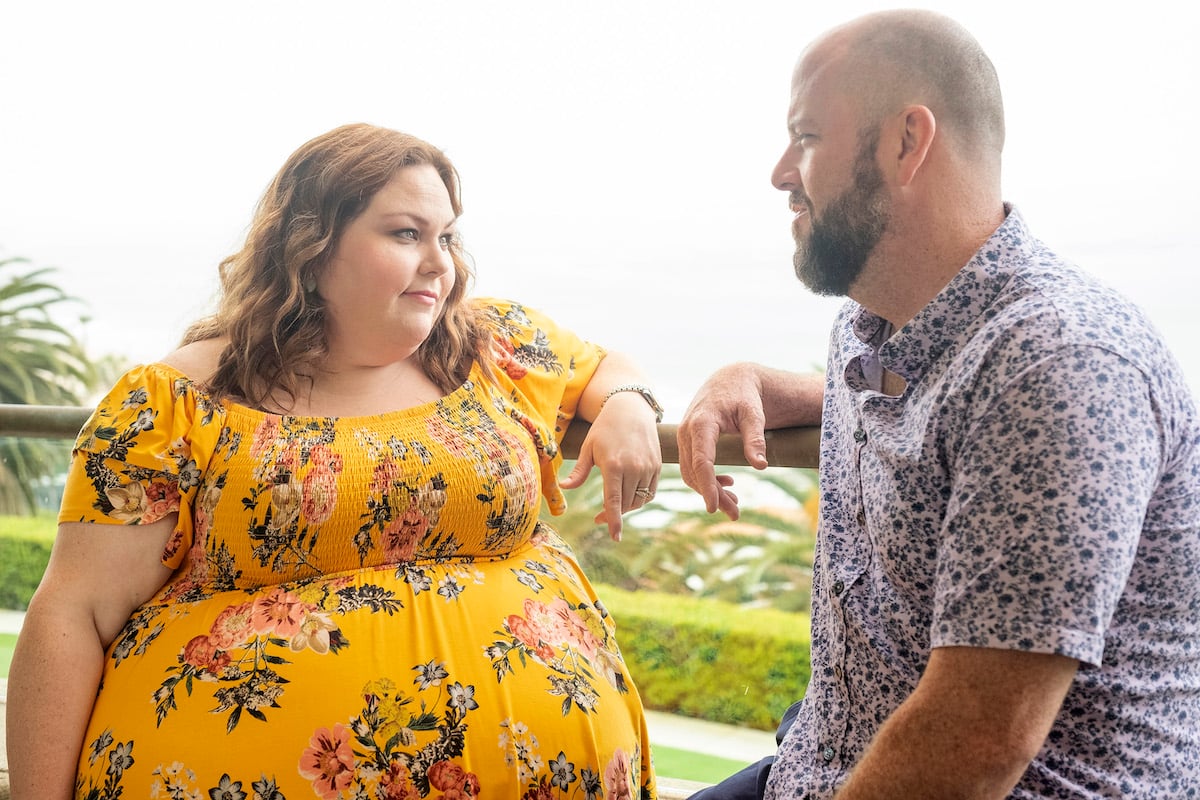 Toby and Kate will divorce on 'This Is Us'
Though we've watched the ups and downs of Toby and Kate's relationship for years, it appears that it will come to a shocking end in the final season of This Is Us. During the season 5 finale, fans were stunned when during a flash-forward sequence Kate marries her music teacher colleague Phillip (Chris Geere).
"We didn't know how or when it might all occur. But we've known for a while," Chris Sullivan told Entertainment Weekly.  It's a difficult part of a relationship to discuss, but I know it's going to be handled delicately."
How soon will Kate and Toby break up in 'This Is Us' Season 6?
Though we know that their breakup is imminent, considering the fact that Kate walks down the aisle just five years later, and knowing the toll and time that separation and divorces take, we expect the fracture in Kate and Toby's relationship to begin as the final season of This Is Us opens.
However, Sullivan has revealed that he doesn't know an exact timeline. "I don't know timelines," he told Entertainment Weekly. "Broad strokes. I think Dan didn't want us to be surprised by it, but he also doesn't want us getting too bogged down on the details of it until we need to be."
Still, if fans of the show know anything, we know there is going to be a lot of tears and challenging conversations.
Chris Sullivan thinks Toby is selfish
When it comes to Toby and Kate's split, though no one person is to blame, Sullivan does think that Toby was selfish to accept the job in San Franciso before speaking with Kate about it. It was clear that he'd been struggling in his role as a stay-at-home father, but to accept a role in a city away from his young family without speaking with his wife in detail about it was beyond the pale.
"Yeah, I think there's some selfishness involved," Sullivan told Entertainment Weekly. "I think there's some panic involved. I think there's some genuine concern for the well-being of his family involved. But yes, fear plays into a lot of people's decisions. And I think fear is definitely a big part of this."
Sullivan also added that it will be intriguing to watch Toby and Kate decide to end their relationship. "I think what is scary for people is that you can actually love someone with all of your heart and it still doesn't work out," he explained. "One of the important things to learn about navigating the ending of a relationship is that a lot of people will sabotage a relationship over a long period of time in order to feel comfortable ending it, instead of just saying, "I love you. And that's why I can't do this anymore."