'This Is Us': Is Randall and Beth's Home in Philadelphia Financially out of Reach for the Couple with Their New Careers?
Now that NBC's This Is Us happens to be on break for eight full weeks, fans are looking for new reasons to talk about the show. Viewers often contemplate whether or not the characters can afford their lifestyles.
Let's take a look at whether Randall (Sterling K. Brown) and Beth Pearson (Susan Kelechi Watson) could afford their new home in Philadelphia in real life, with their now minimal income.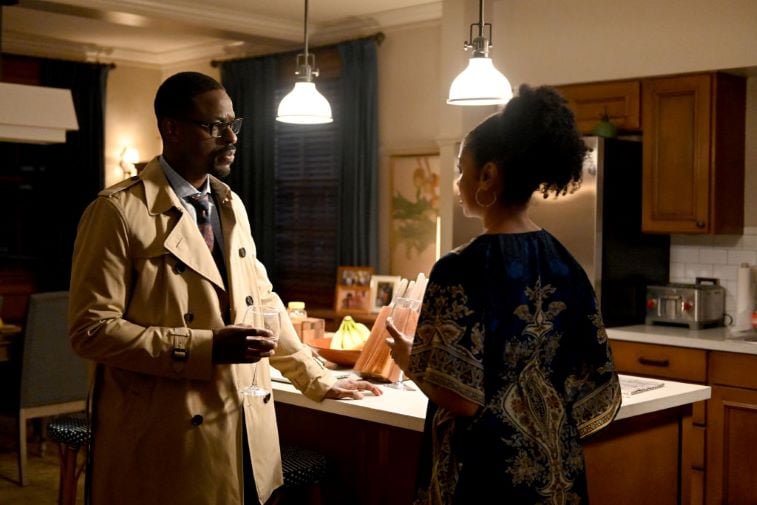 What would Randall and Beth's salaries be in Philadelphia today?
As a city councilman in Philadelphia, Randall's salary range is between $117,991 to $148,090, according to Ballotpedia. Although that may sound like a lot of money, living in Philly as a family of five is not cheap.
Beth recently opened a dance studio in a facility that she got for a bargain. She is the only instructor and was working hard to bring in students. Although the average studio owner in Philadelphia makes about $42,495 per year, it is hard to believe that she would already be bringing in that much.
"They seem to be living a well to do upper-middle-class existence," wrote one fan on Reddit. "Although it seems like they have a never-ending well of money due to all of Randall's public service whims."
The couple also owns a run-down apartment building in Philadelphia that is probably not turning a profit yet. The last time we saw the complex, it was boarded up due to repairs.
Did Randall spend the couple's entire savings on his political campaign in Philadelphia?
Fans are quick to point out that Randall was not working for an entire year. He also was spending money on his political campaign for city council. Viewers want to know how they have any money left after their year of spending with no income.
"Now, Beth lost her job," added another fan, "and with all the money Randall is spending for his campaign (for those who don't know, you don't make any income and lose lots of money campaigning, at least at this scale), they would be burning through their savings really quickly."
"My headcanon is that Randall is so anxious he saved up a HUGE emergency fund," countered another Reddit user.
According to estimates from 2018, it only costs about $8,000 to $12,000 to run for city council. We can assume that Randall spent more than the average, and he would still have savings left. He worked in finance for 15-20 years before quitting, so he likely has substantial savings.
How much does Randall and Beth's new home in Philadelphia cost?
This Is Us does not explicitly state what neighborhood of Philadelphia Beth and Randall live in; however, we do know that Deja's (Lyric Ross) boyfriend, Malik (Asante Blackk), is from North Philly. Malik's family is not from the same area as the Pearsons. 
We know that Randall and Beth live in an upper-middle-class neighborhood in Philadelphia. A few guesses might be Chestnut Hill or Rittenhouse Square based on the type of home they have. Estimates from Zillow indicate that the median home price in Rittenhouse is about a half-million dollars.
Their home is not overly extravagant or large. It might be a bit more than the median, but not by much. Beth and Randall's former home in Alpine, New Jersey, would have cost significantly more.
"The median home value in Alpine NJ is $2.5 million, so they might've had a million leftover depending on what neighborhood they moved to in Philly," wrote one Redditor. "Even if the house wasn't paid off completely."
The Reddit fan is correct that the median home price in Alpine is $2.5 million, according to Zillow. They likely made money on the sale of their home. It is even plausible that they bought their new home in Philadelphia in cash.
Although the Pearsons might not have much of a savings left after Randall's political campaign, it is evident that they could still afford a home in a wealthy neighborhood in Philadelphia. You can catch new episodes of This Is Us when the show returns from fall break on Jan. 14, 2020.