'This Is Us': Is Uncle Nicky's Wife Kevin's Past Love Interest?
The writers and producers of This Is Us have become experts at surprise twists and shocking endings. Season 4 of the hit series is no different as its finale leaves us desperately seeking answers on what will happen to the characters we have grown to love.
In a gripping scene at Rebecca's (Mandy Moore) bedside, season four's finale gives a glimpse into what the next ten years hold for the Pearsons in a heart-wrenching flash forward which reveals Uncle Nicky (Griffin Dunne) wearing a wedding band. But, fans wonder, who is his bride?
Uncle Nicky is a walking surprise
For Rebecca, Uncle Nicky's appearance in their lives shook her to the core. She believed — because Jack (Milo Ventimiglia) told her — that Nicky had died at war.
When Kevin (Justin Hartley) and Zoe (Melanie Liburd) discover a postcard from Nicky they soon deduce that Nicky is indeed alive, not dead like Jack had told them all their lives. Kevin, Randall (Sterling K. Brown), and Kate (Chrissy Metz) travel together to meet the infamous, and very much alive Uncle Nicky.
The Big Three find Nicky living in a run-down trailer and learn about their father's falling out with his brother. Jack believes Nicky had been at fault in the death of a little boy in Vietnam and never spoke to him again despite Nicky's attempts to contact Jack via postcard.
The Big Three tell Nicky about their father's death which leaves him stunned and sad. Nicky tells his niece and nephews to leave, but Kevin is drawn to the old man and returns because he doesn't want to cut ties as his father did.
Uncle Nicky and Kevin grow close
Uncle Nicky seems to fill a hole in Kevin's heart and take up a little of the space which his father once filled. Additionally, as one Reddit user has pointed out, Kevin and Nicky have bonded over their shared pain of not being able to apologize to Jack before his death.
"When Nicky tells the big three the story of the boat incident in the Vietnam war," the Reddit user notes, "he ends it with that he never got to tell Jack that he was sorry/it was an accident. He says 'I never got to tell him' and the camera pans to Kevin's face for a good few seconds." Clearly, this details the parallel between Kevin and Nicky's guilt.
Does Uncle Nicky find love?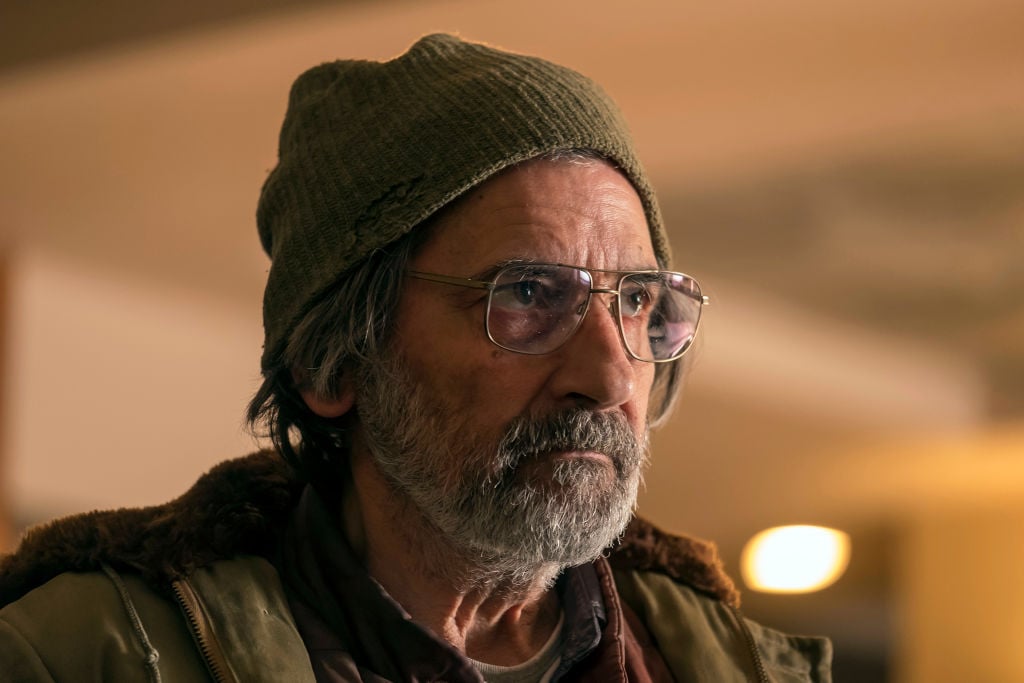 In the season finale, the camera shows Nicky seated by Rebecca's bedside in an emotional flash forward. Kevin is there too, with his children.
As the camera slowly zooms closer, fans are able to detect a wedding band on Uncle Nicky's finger. Speculation ensued about who the woman could be. Fan theories swung from the wildly unpopular opinion that perhaps he's pretending to be Jack for Rebecca as her mind deteriorates, to the more popular hope that Nicky finds true love.
The Cassidy connection
Kevin met Cassidy (Jennifer Morrison) during the time when he was trying to help his uncle come out of a dark place in his life. The two had almost instant chemistry despite not having much in common.
Their connection comes from their brokenness, of course, This is Us needs to throw some complex issues into their budding relationship. Both are recovering alcoholics and both are suffering from various stages of PTSD they bond as Cassidy is struggling in her marriage.
Cassidy also bonds with Nicky over their shared struggles and similarities with military life. Meanwhile, Cassidy gets into a fight with her husband and winds up sleeping with Kevin with obvious regret.
Later, Cassidy assures Kevin he isn't the reason for her ultimate divorce. But, if he's not who is? The series is known for its unpredictable twists and turns, leaving Cassidy's story a mystery.
Could Cassidy and Nicky fall in love?
Some hopeful fans speculate that perhaps Nicky and Cassidy end up getting married. Despite the large age difference, their mutual struggles with life after the military might be enough to bring them together.
To add fuel to fire, the season finale showed Cassidy popping into Nicky's RV while he's on the phone with Kevin. This suggests the two are still in touch after Kevin's departure.
The wedding band on his finger gives hope that after all these years alone somehow Nicky has been able to find love, happiness and the family he had been missing out on. That said, Nicky has mentioned a love interest in the past. It's entirely possible Kevin helps Nicky get his former flame.
Season 5 may give us the answers we're hoping for, but knowing This is Us we bet they will keep us guessing for as long as they can.