'This Is Us': Why the Story of Jack's Mom, Marilyn, Is Hugely Important for Season 6
Milo Ventimiglia opens up about the story of Jack and his mom, Marilyn, and why the arc is so important for 'This Is Us' Season 6. Creator Dan Fogelman also reveals how a detail from episode 4 spills into the overarching meaning of the last season.
On Jan. 25, the new episode of This Is Us Season 6 finally revealed what happened to Jack (Milo Ventimiglia) and his mom, Marilyn (Laura Niemi). And as expected, the NBC drama brought many fans to tears, and it seems there was a subtle lesson the series was trying to teach. Recently, Ventimiglia explained the importance of Jack and Marilyn's journey on This Is Us. 
[Warning: This article contains spoilers about Marilyn and Jack in This Is Us Season 6 Episode 4.]
'This Is Us' Season 6 reveals what happened to Marilyn and Jack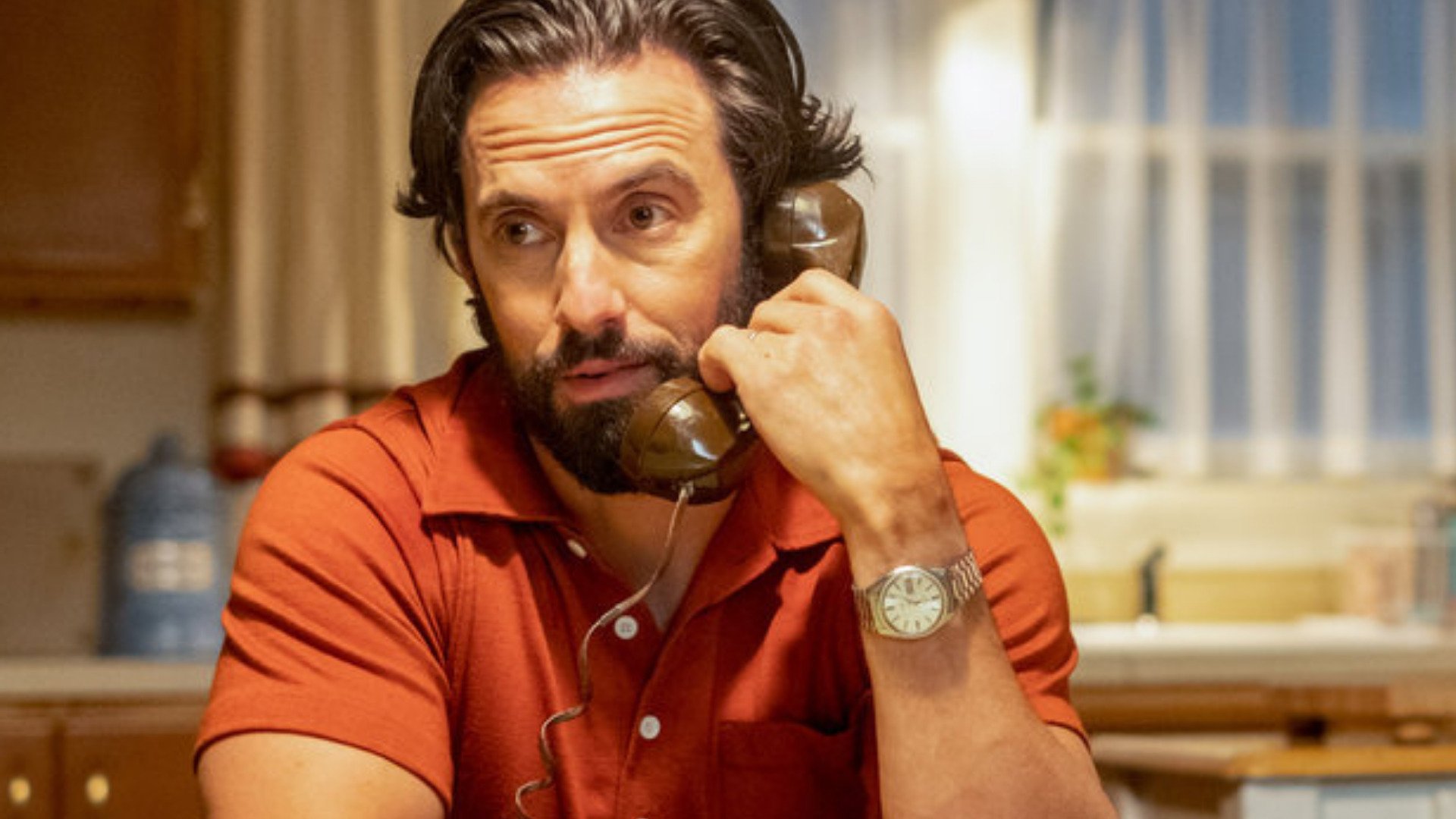 In This Is Us Season 6 Episode 4, "Don't Let Me Keep You," Jack saves Marilyn from her abusive husband, Stanley (Peter Onorati), by helping her move from Pennsylvania to Ohio. Jack promises to visit one day, and he sets up a weekly call with his mother every Sunday night at 6 o'clock. 
As time goes on, Jack becomes busier with Rebecca (Mandy Moore) as they take care of baby triplets. And even though Jack still makes time for his mom on Sunday nights, he seems increasingly distracted. Every conversation is brief and ends in silence before Marilyn says, 'Don't let me keep you."
That said, Marilyn hints that she wants Jack, Rebecca, Kevin, Randall, and Kate to come over, consistently bringing up ice skating on the pond behind her house. But in the end, the family never makes it to Marilyn's home until after her death.
When Jack drives to Ohio for his mom's funeral, he realizes that he never really knew his mother. Her friends gush over Marilyn's bright presence, and Jack can't even recognize his mom with a smile on her face. But while it's too late for Jack to know Marilyn in real life, he appreciates her friends for creating a happy home for her after Stanley.
Milo Ventimiglia reveals the important of Jack's story with his mom in 'This Is Us' Season 6
Ahead of This Is Us Season 6 Episode 4 on Jan. 25, Ventimiglia teased Jack and Marilyn's story during an interview with Extra. The actor noted that the new episode is a big one for his character because it shows how he deals with loss. Ventimiglia also revealed what This Is Us fans can learn from Marilyn and Jack's story.
"It's just a continuation of what we like to do [on This Is Us]," Ventimiglia said of episode 4. "It's to get people to think about the now."
He continued, "Those moments where maybe someone crosses your mind and you should pick the phone up and make a phone call. Spend some time, make some time, because at the end of the day, when someone passes away or someone's gone, it's ultimately too late."
'This Is Us' creator on what season 6 is about
Whether Marilyn and Jack's story made fans pick up the phone, it seems This Is Us Season 6 Episode 4 truly shows what the last season is all about – the little things in life. When speaking with The Hollywood Reporter following the premiere, Fogelman commented on the themes of the final season and revealed that the scene of little Jack eating hot dogs and tomato soup with his mom actually happened to him.
"The part of the show that I always loved was it being about the little things," Fogelman said. "For me, when I think about my childhood, I do think about coming in from being out in the snow in Pittsburgh, and my mom slicing up hot dogs for us that she boiled in water with tomato soup. … It feels very big to me now that my mom has passed away, and I'm a 45-year-old man with children of my own."
The series creator later added, "We were able to go back towards that very beginning and sit in the really small, simple stuff that's hopefully very relatable and that everyone can see a part of themselves reflected in. That was intentional — to get back to this very intimate, small place at the end that is laced with nostalgia for the past of these characters and the past of the show, and just the simplicity of it all."