'This Is Us': Justin Hartley Reveals Just How Important Cassidy Is to Kevin's Future: 'Something Could Happen'
NBC's This Is Us tied together three essential pieces of Kevin's (Justin Hartley) past, present, and future in a series of final episodes featuring the Big Three, "The Guitar Man." A the teaser for the show revealed Kevin would try and prove himself as a father during a solo trip to his family cabin with twins Franny and Nicky. However, this journey would contain a the moment that predetermined his future. Hartley broke down just how important the trip was for Kevin and the importance of Cassidy (Jennifer Morrison) to his fate as This Is Us series closer approaches.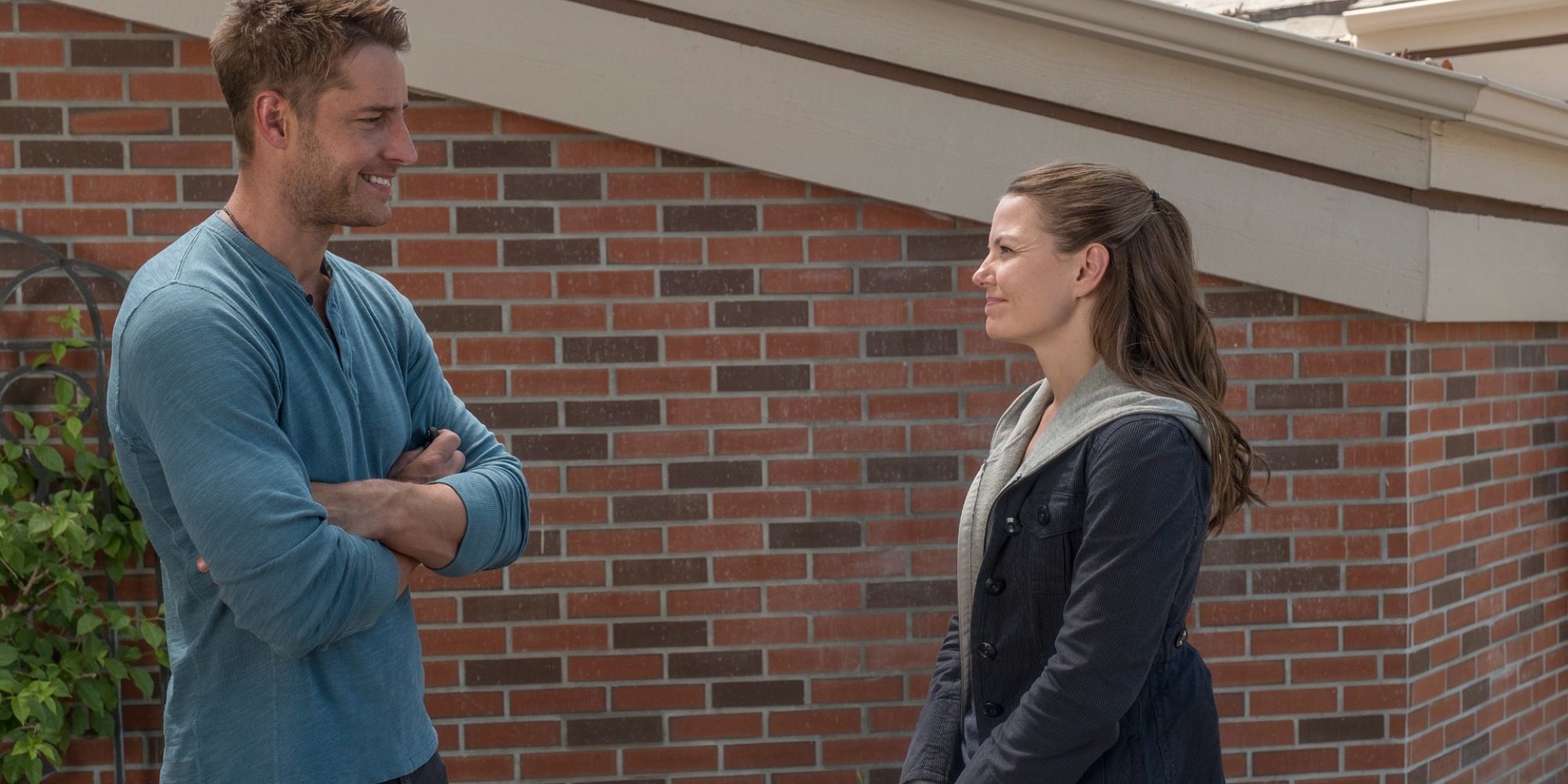 Kevin took his mother Rebecca's advice to 'take the risk'
After a sit-down with his mother Rebecca (Mandy Moore), her husband Miguel (Jon Huertas), and siblings Kate (Chrissy Metz) and Randall (Sterling K. Brown), Kevin appeared to take her advice to "take the risk" to heart.
He began going out of his comfort zone by flying across the country solo with his infant twins to check on the building of his family's new compound in the shadows of their small cabin. As he spent time with his Uncle Nicky (Griffin Dunne), Nicky's girlfriend Edie (Vanessa Bell Calloway), Cassidy, and her son Matty (Noah Salsbury Lipson), Kevin began to see the big picture of his life unfold.
Through a series of flashbacks, Kevin wanted to jump in the pool's deep end before he could swim. After his dad Jack (Milo Ventimiglia) tried to teach him some basic skills, Kevin floundered in the water before Jack picked him up. Angry at his father for "letting him drown," Kevin told Rebecca he was nothing like his father. She reminded him just how much like Jack he really was.
As a young man, Kevin's first marriage to Sophie ended abruptly. After drinking too much, Kevin stood in the now-empty pool of his childhood on the deep end. He thought about giving up acting and working in construction as Jack did. However, a pep talk from his siblings put an end to his musings.
Justin Hartley revealed just how important Cassidy is to his future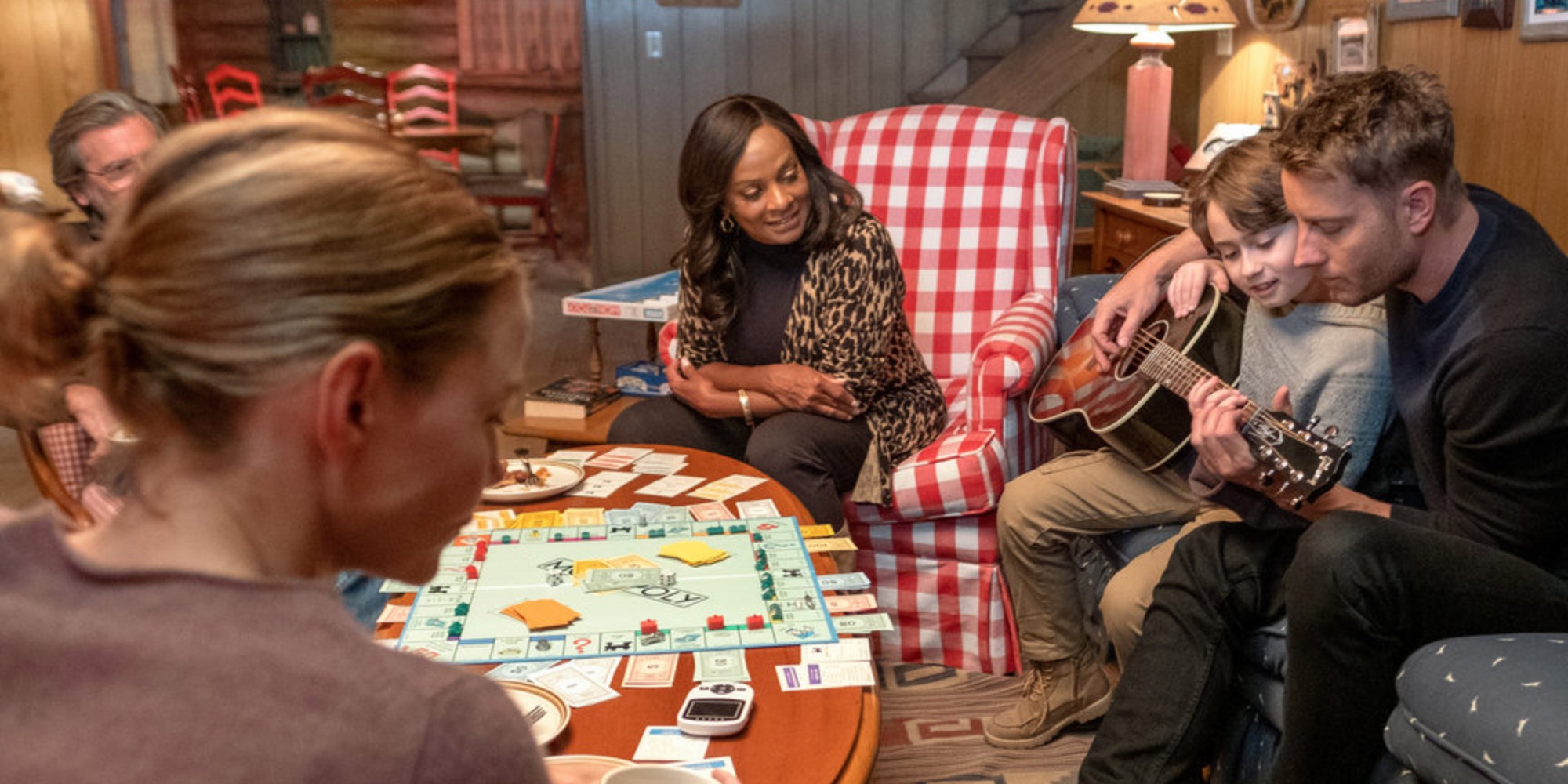 In an interview with Entertainment Weekly, Hartley spoke about "Guitar Man" and why this final episode dedicated to Kevin's life sets him on an unexpected path.
After hiring Cassidy to help Nicky oversee construction on his family's home, Kevin realized just how traumatized his friend was from her military tours. Cassidy was in such a dark place she would drive at night to release her mind. However, she fell asleep at the wheel but kept her foot on the gas, leading her to crash headfirst into a pole.
During the episode, Kevin's relationship with Cassidy appeared to be redefined as their families spent time together in the way the Pearsons did when Kevin and his siblings were younger.
Hartley revealed just how important Cassidy is to his future. "This is Kevin. Which way the wind blows, you never know. Something could happen, and all of a sudden, he's like, 'Wait a minute, wait a minute. You are the one for me!' So he's struggling with that. But I think he's settling down into that idea that they're friends. And important friends, necessary friends. And he's comfortable with that. I think," he explained.
Kevin's future in the construction business seems certain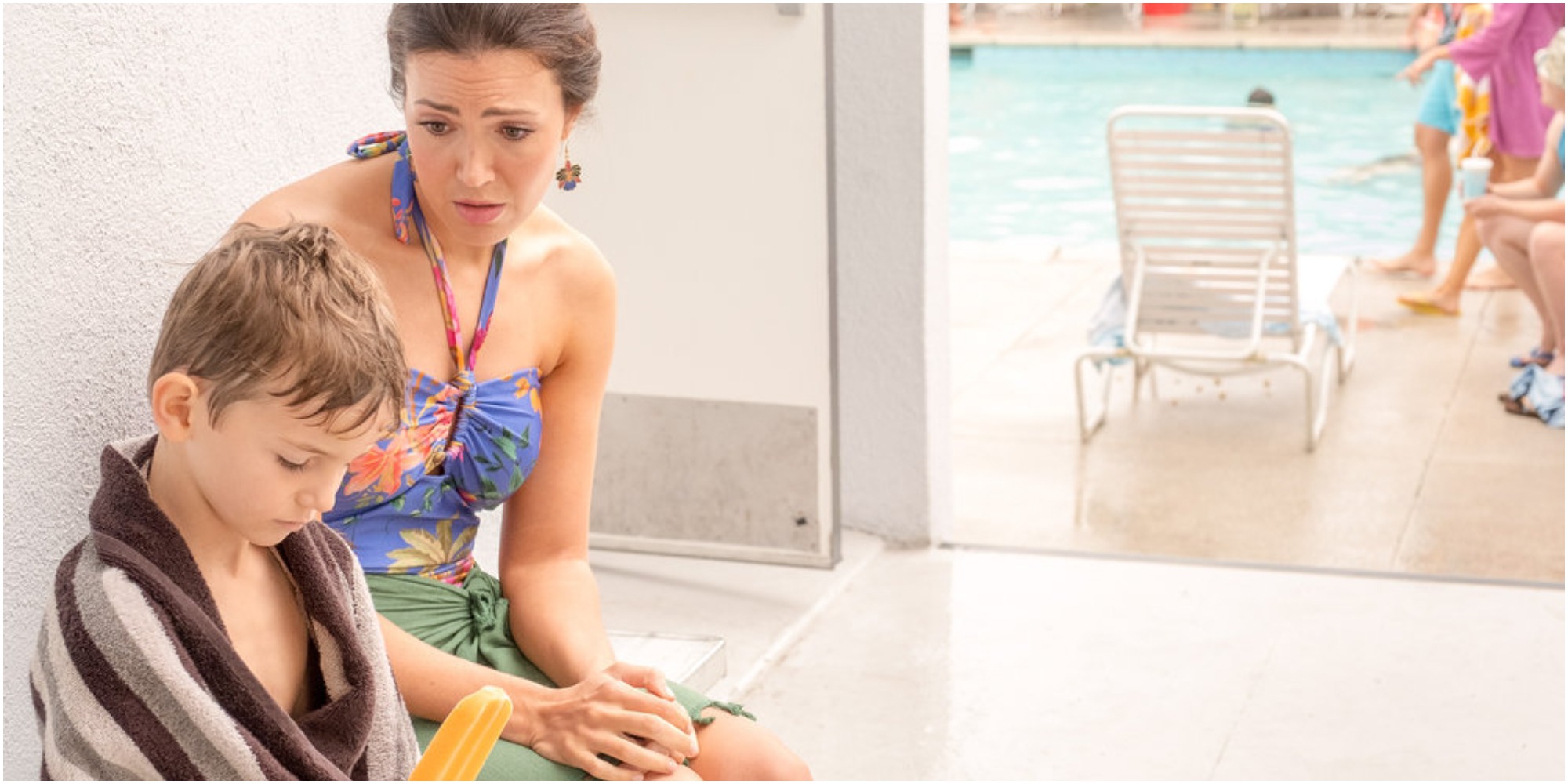 Hartley explained that Kevin finally jumped in the deep end for the first time in his life after realizing he would continue his father's unrealized dreams in the construction business.
"I think, weirdly, he's realized in jumping into this construction thing. This Big Three Homes charity that he has, the man is not posturing. He's not trying to tell everyone that he knows anything about construction. He's going in there going, 'I want to do this. I don't know anything about it, but I want to do it. Who can help me?' And that's the tool that he's been lacking his whole life. I think he finally has that," Hartley noted.
This Is Us airs Tuesdays at 9 p.m. EST on NBC.
RELATED: 'This Is Us' Fans Believe They've Solved the Mystery of Which Woman Kevin Ends up With