'This Is Us': Justin Hartley's Wife Chrishell Stause Posts Cryptic Message Amid Divorce News and Fans Are Rallying
Last month, This Is Us star, Justin Hartley, shocked many by filing for divorce from his wife of two years, Chrishell Stouse. It all happened a week after the pair attended the Golden Globes party where their marriage appeared to be fully in-tact. Now, the already contentious situation seems to have taken another turn. Here's what we know.
Justin Hartley cited 'irreconcilable differences' when he filed for divorce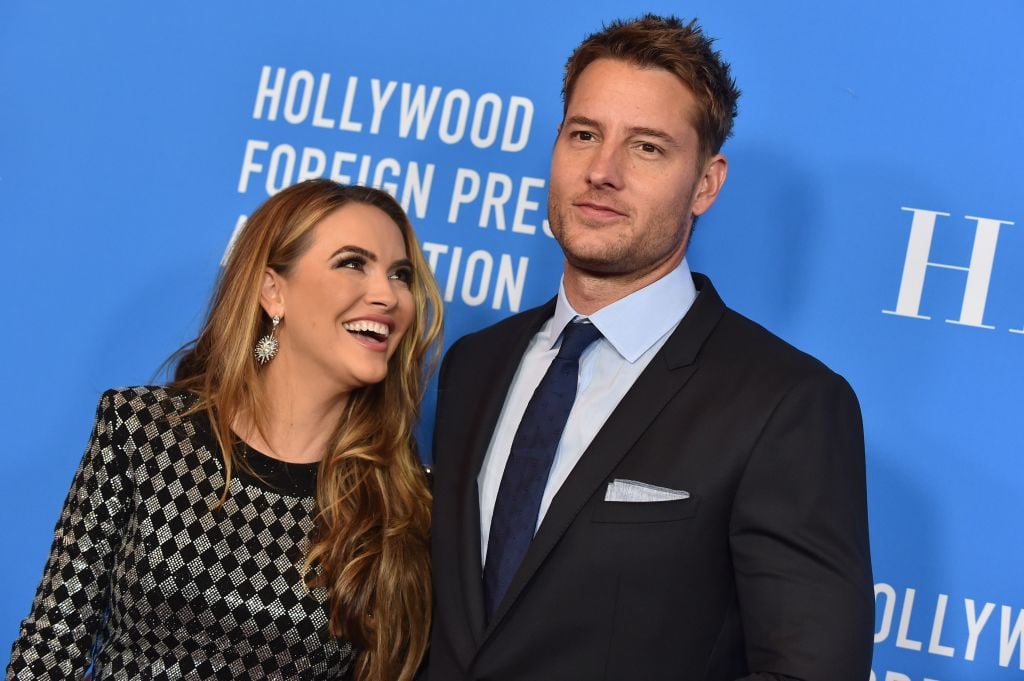 When news first broke of the split, fans of Hartley took to social media to show their love and support of the This Is Us actor. According to court documents, Hartley listed the date of separation as July 8, 2019.
The date is significant because, since July, the couple has been to numerous outings together. All the way up to a week before Hartley filed, they appeared in public as a married couple.
They were spotted at the Emmy Awards on Sept. 22, the Veuve Clicquot Polo Match in Los Angeles on Oct. 5, and a Hollywood Reporter-sponsored pre-Golden Globes party on Nov. 14.
Hartley even posted a birthday tribute via Instagram on July 21, to his wife after the apparent separation date.
"Let's all wish this young gem of a human a very happy birthday! To many more years of love and laughs!!! HAPPY BIRTHDAY @chrishellhartley !!!!!!! !!!!!!!"
Stouse moved out of the marital home
Stouse laid low through the Thanksgiving holiday but on Dec. 6, she was spotted walking the couple's dog in Los Angeles sans wedding ring. Days before that, the actress moved out of the marital home and into one of her own, according to People.
"Chrishell moved out of the house today that she shared with Justin. She is still in shock," a source revealed. "There are so many things that she doesn't understand. They don't even agree on their separation date. It's just a strange situation. But what she can do? She has no choice but to move on."
Another source said Stause was blind sighted and she is "still reeling."
"Yes, they'd had some problems, but she certainly never thought he would just go and suddenly file for divorce, and not even try to save things," the source said.
The source continued, "He's reached a new level of fame thanks to the show and he doesn't want to close many doors right now, and that's not necessarily the path Chrishell is looking to take. She thought babies would happen soon after they got married, but it just hasn't worked out."
Some things aren't adding up
It's important to note, Hartley and Stouse host a viewing party for Young and the Restless co-star (and Stouse's best friend), Melissa Claire Egan, days before Hartley filed for divorce.
Stouse's response to Hartley's divorce filing claims a separation date of Nov. 22, 2019. That's the same day Hartley filed for divorce and vastly different from the July date he initially stated.
She has since requested spousal support and for Hartley to pay her legal fees, but so far, reports say he does not want to. She also requested to change back to her maiden name. Ouch.
Stause posted a cryptic message and fans are showing support
Aside from the fact that Stouse removed the "wife" and "stepmom" titles from her Instagram bio, she also posted a not-so-subtle jab at Hartley.
In the post, she quoted an inspirational writer from India, Nishan Panwar. It said: "It's hard to watch people change right in front of you. But it's even harder remembering who they used to be."
Some of the supportive comments encourage Stouse to "stay strong," with a lot of heart emojis.
"Thinking of you sweet girl," one friend posted.
"Sending love to you," Young and the Restless co-star, Tracy Bergmen, commented.
Many chimed in to let Stouse know she's not alone.
Divorce is heartbreaking enough in normal circumstances but factor in celebrity-status and it gets even more complicated. Here's to hoping the two can either work it out or walk away as friends.