'This Is Us': Did Justin Hartley Just Tease When Kate's Fate Will Be Revealed?
When This Is Us Season 5 premiered on NBC, many fans were hopeful Kate Pearson's (Chrissy Metz) fate would finally be unveiled. Now, the family drama is about midway through the season, and viewers haven't received any new answers. But recently, Justin Hartley (who plays Kevin Pearson) might have teased when Kate's future on This Is Us will be revealed — here's what he said.
Why 'This Is Us' fans think Kate is dead or divorced in the future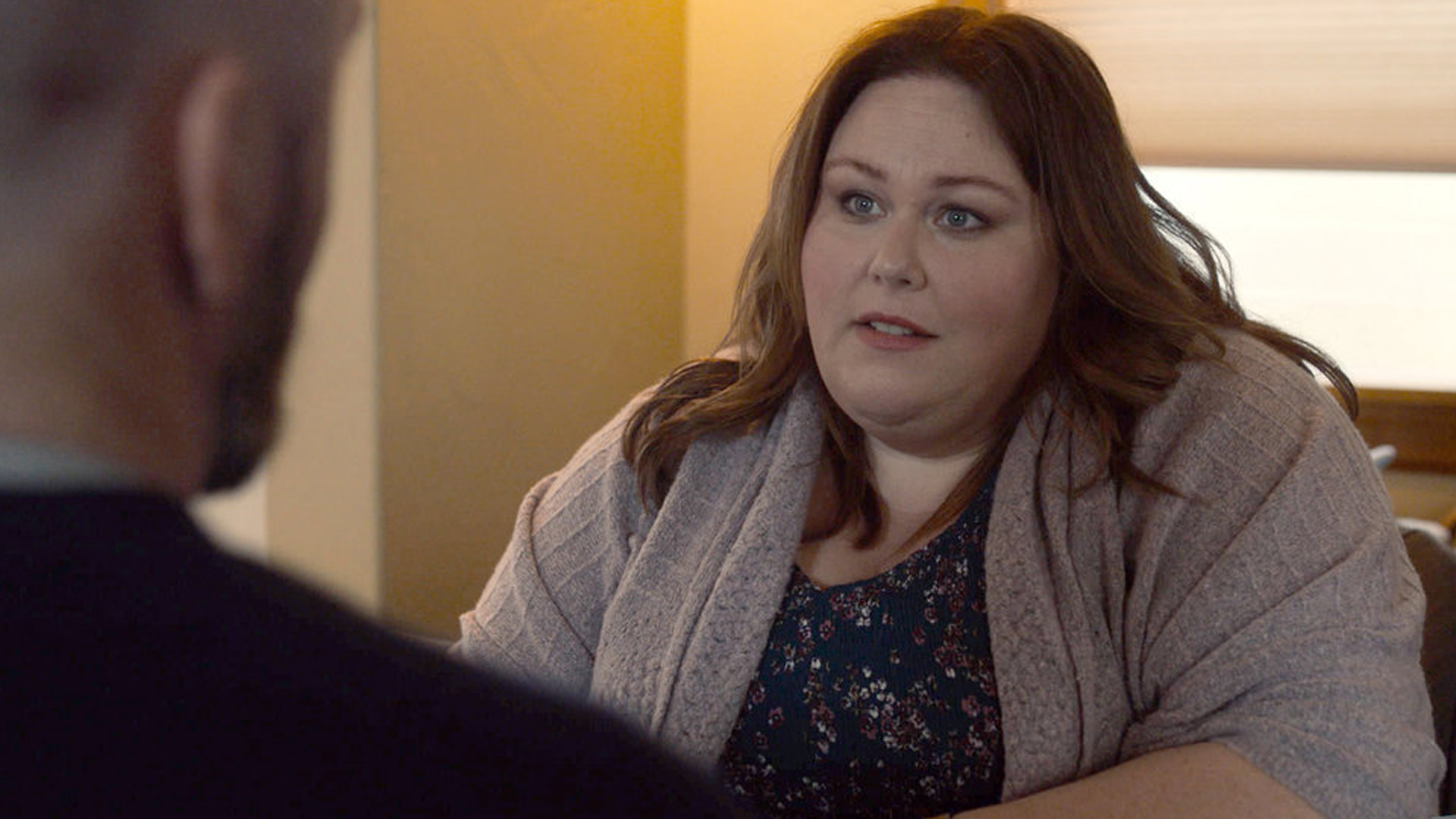 For the past few years, This Is Us has dropped clues hinting where the Pearson family storyline is headed. In multiple flash-forwards, everyone gathers at Kevin's future home where Rebecca Pearson (Mandy Moore) appears to be on her deathbed. 
By This Is Us Season 5 Episode 9, key players such as Kevin, Rebecca, Randall (Sterling K. Brown), Beth (Susan Kelechi Watson), Toby (Chris Sullivan), Nicky (Griffin Dunne), Tess (Iantha Richardson), Deja (La Trice Harper), and Annie (Iyana Halley) are alive and well in the future. But major characters including Miguel (Jon Huertas), Madison (Caitlin Thompson), and Kate have never been seen in a single flash-forward. So naturally, many This Is Us fans have theorized that Kate is dead in the future.
Meanwhile, other viewers think Kate and Toby are divorced. In the future, Toby is spotted without his wedding ring and his two children, Hailey and Jack. Meanwhile, Toby doesn't seem as close to the Pearson family as he is in the present day. 
At first, Toby is hesitant about going to Kevin's house and seems a bit cold upon arrival. Then Toby admires the home as if he's never stepped foot inside. He also reveals that he spoke with Jack, suggesting he did not arrive with his son. 
"They're on their way," Toby says, indicating that Jack is with at least one more person. But could it be Kate and Hailey? This Is Us fans will have to wait and see.
Justin Hartley reacts to fan theories about Kate's future on 'This Is Us'
In an interview with ELLE from March 2021, Hartley reacted to multiple This Is Us fan theories. Then when the publication brought up the theory about Kate's death in the future, the actor suggested that the NBC drama will reveal what happens soon.
"That is a theory that… I'll have to leave that alone," Hartley said. "We have maybe 10 episodes left before we tell that story. Something like that. So I'll leave that one alone."
Meanwhile, Hartley seemingly shut down a wild theory suggesting that Gregory (Timothy Omundson) kills Kate. "How would this happen? He seems like such a lovely man," Hartley said and chuckled. "I thought they had a good relationship, I thought they were friends. … Gregory's a really nice guy, actually. I don't think he's murdering anyone."
Hartley also teased whether Toby was talking about Kate, Jack, and Hailey's arrival in the This Is Us flash-forward scene. But while the actor wasn't able to give much away, he noted that Toby wasn't necessarily in a "bad mood" when he arrived at Kevin's home in the future.
"I know the answer to that, and I would tell you. But it would spoil too much," Hartley said. "I won't do that to you, but I don't think he's in a bad mood, necessarily. I think maybe he's older, you know, he's got bad knees, maybe a bad back, something like that. Maybe that's what it is."
What Chrissy Metz has to say about Kate's future in the flash-forward on 'This Is Us'
Whenever This Is Us decides to reveal Kate's fate in the future, it seems Metz isn't too worried about her character. In an interview with Entertainment Tonight ahead of the season 5 premiere, Metz confirmed Kate's status in the flash-forward wouldn't be unveiled in the first few episodes. But the actor reassured fans, hinting that the character could be doing something offscreen.
"I don't know if we're going to find out this season or at least not in the beginning part of the season about where sister girl Kate is but I just say, don't fret," Metz said in October 2020. "She could be at a dry cleaners, y'all. I'm just saying!"
Then when speaking with TVLine in December, Metz continued to reassure This Is Us fans about Kate's fate. 
"I know. I'd like to just tell people that Kate does run errands. She might have things to do," Metz said. "She could have gotten the car washed. Who knows? I say not to fret. Also, if she's not alive, guys: Nobody's ever really gone. I mean, we see that with Jack. So, not to worry either way."
This Is Us Season 5 airs Tuesday nights on NBC.