'This Is Us': Justin Hartley Explains Kevin and Randall's Rivalry and It'll Give You Hope About Their Future
This Is Us Season 5 hinted Kevin (Justin Hartley) and Randall's (Sterling K. Brown) feud is finally coming to an end. However, some viewers are worried more challenges will rise and the cycle will begin again. But recently, Hartley opened up about Kevin and Randall's relationship on This Is Us, and the actor's comments will quell anyone's fears.
What happened to Kevin and Randall in 'This Is Us' Season 5?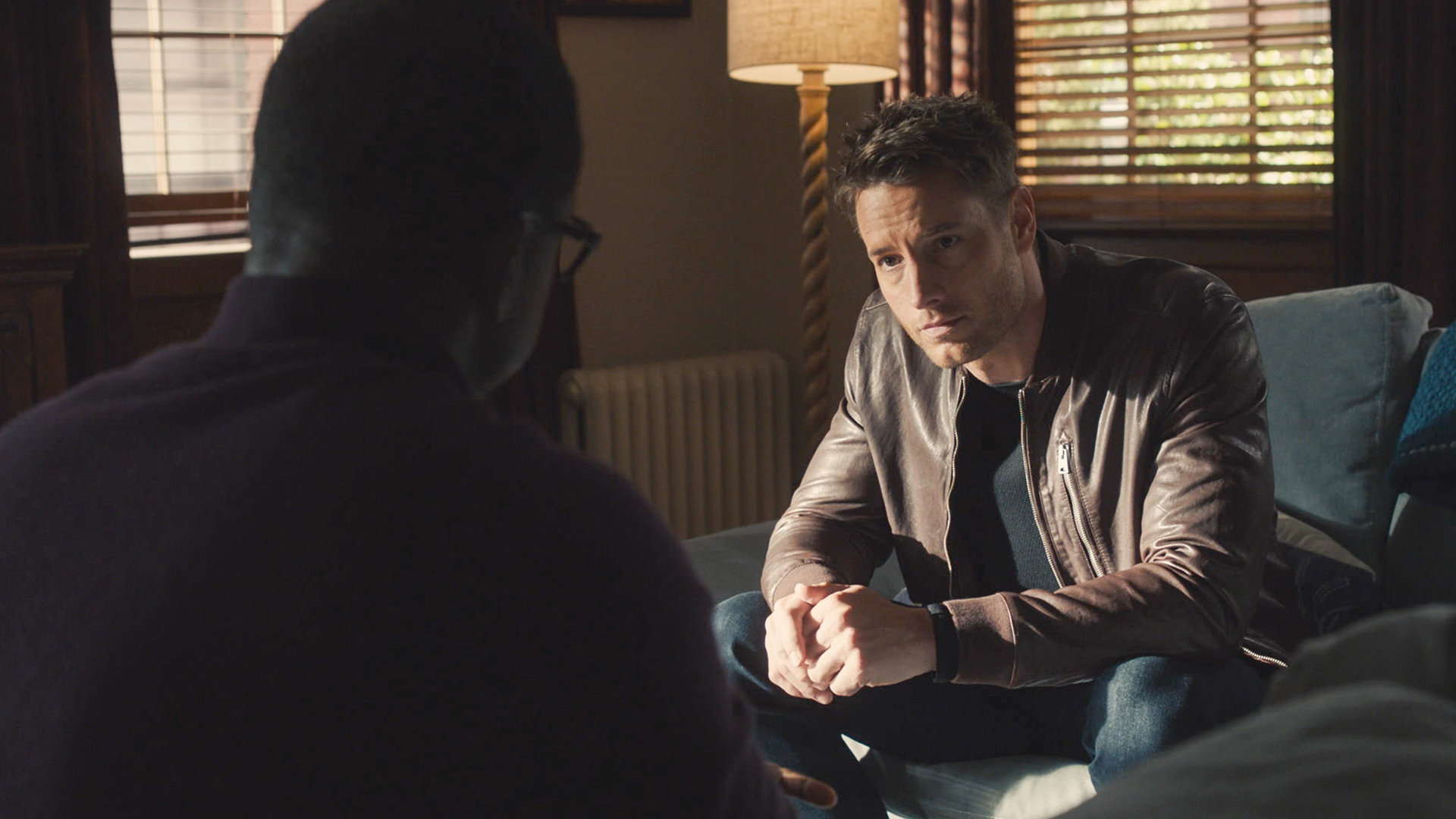 Ahead of This Is Us Season 5, fans watched tension build between Kevin and Randall. The Pearson brothers had the fight of their lives while discussing medical care for Rebecca (Mandy Moore). In the end, they couldn't take back what they said to each other. Then at the start of the new season, Kevin and Randall were no longer speaking.
Nevertheless, Kevin and Randall started coming around in This Is Us Season 5. Randall visited New Orleans alongside Beth (Susan Kelechi Watson). He learned about his mother, Laurel (Jennifer C. Holmes), and realized it was time to let go of all the bad stuff. So he decided to make amends with Kevin.
Meanwhile, Randall stepped in for his brother while Madison (Caitlin Thompson) was at the hospital and about to give birth. Later, Kevin and Randall both apologized for their past argument. However, they still have a lot of ground to cover.
Justin Hartley explains the heart of Kevin and Randall's rivalry on 'This Is Us'
When speaking with ELLE in March 2021, Hartley opened up about Kevin and Randall's relationship on This Is Us. The publication noted that the Pearson brothers are starting to heal. However, it's uncertain whether things will blow up once more. Then Hartley explained how the rivalry between Kevin and Randall began.
"I think it's not just one thing. I think it's several things," Hartley said. "It started maybe from day one. They've had this rivalry that's grown into something that sometimes it's tamp down a bit, sometimes it gets really heated."
The actor noted that Kevin and Randall were raised by the same parents and grew up in the same house and neighborhood. But ultimately, the Pearson brothers had two completely different experiences. Hartley also admitted Kevin was "a little insensitive" to Randall's situation.
"It probably wasn't on his radar when he was growing up," Hartley said. "When it was on his radar, he thought it wasn't that big of a deal, and I think he might have contributed to Randall feeling a bit ostracized at times. So he's trying to make up for that as he's gotten older and more mature."
Justin Hartley teased what's next for Kevin and Randall in 'This Is Us' Season 5
As This Is Us Season 4 showed fans, Rebecca's declining health was the breaking point for Kevin and Randall. Still speaking with ELLE, Hartley explained the situation. The actor also suggested that the fight ultimately stemmed from love.
"They're both alpha males, they're both strong willed people, and they have the best intention," Hartley said. "I think they love each other very much. Like Randall says, 'I think we're both guilty of loving mom too much.' I think they're just two fiery, passionate people who have disagreements." 
Meanwhile, Hartley pointed out that Kevin and Randall are starting to understand each other on a deeper level. 
"They're older, they're more mature now," he said. "I think they're also valuing the idea of their friendship, not just the brotherhood."
The actor also suggested that even if Kevin and Randall have another argument in This Is Us Season 5, it won't be as explosive. 
"Hopefully, they'll see eye to eye more so than they have been," Hartley said. "And if they don't, they can fight like cats and dogs. But like brothers, you know, like family. Not just… not talking. It's a little weird."
This Is Us Season 5 airs Tuesday nights on NBC.