'This Is Us': Why Hasn't Justin Hartley Ever Snagged Primetime Emmy Nominations?
Article Highlights:
This Is Us received six Primetime Emmy nominations this year.
Justin Hartley has yet to be nominated for a Primetime Emmy.
Hartley teases Season 6 storyline and yes, it's emotional.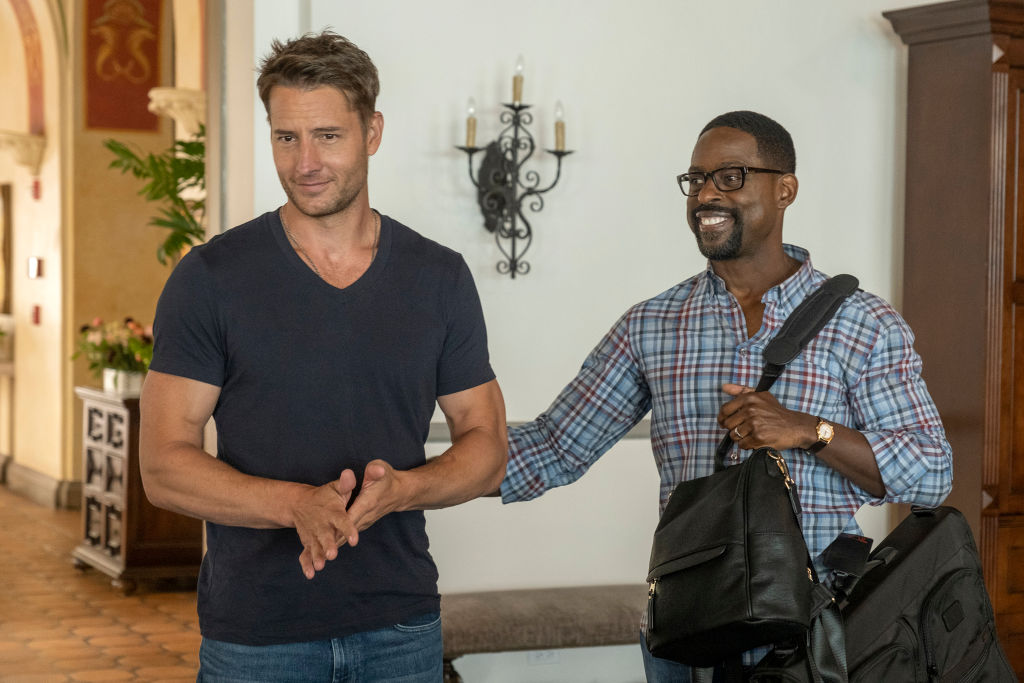 Justin Hartley attended the 73rd Primetime Emmys but only as part of the series ensemble. NBC's This Is Us lost out in all nominated categories for the year. The Dan Fogelman series earned nominations for Outstanding Prosthetic Makeup, Outstanding Music Composition For A Series, Outstanding Lead Actor In A Drama Series (Sterling K. Brown), Outstanding Supporting Actor In A Drama Series (Chris Sullivan), Outstanding Guest Actress In A Drama Series,(Phylicia Rashad), and Outstanding Drama Series.
The Crown and Ted Lasso proved to be the night's biggest winners, leaving This Is Us to contend next year. Brown, who plays Randall Pearson on the show, has received an Emmy nomination for Outstanding Lead Actor in a Drama Series five times with one win (for This Is Us). That said, why hasn't Hartley ever earned a nomination?
Why hasn't Justin Hartley received any Primetime Emmy nominations for 'This Is Us'?
While Brown collects Emmy nods and wins, the Academy has yet to recognize Hartley's performances. The star submitted clips for Outstanding Supporting Actor in a Drama Series for the first three seasons. 2016-2019 unearthed Hartley's raw, visceral pain as Kevin Pearson, proving he has the chops. Season 2 revealed some of his best work to date but failed to catch the Academy's attention.
Last year, during mid-pandemic, entirely virtual Primetime Emmys, Hartley submitted in Outstanding Lead Actor in a Drama Series and lost. The star pivoted back to Supporting Actor for this year's ballot but didn't get the nomination — even though This Is Us Season 5 was heavily Kevin-focused. Co-star Chris Sullivan earned the nomination this year (as he did in 2019) but didn't win the Emmy.
It's possible that Hartley's lack of nominations could be due to the material submitted. While we have our own idea of Kevin's Emmy-winning performances, Hartley and his team might have another idea. There's always next year.
The season 6 storyline will incite many tears
Hartley's role in season 5 took a big chunk of the season. Kevin Pearson had a significant falling out with his brother, Randall, but made up in time for Kevin and Madison's almost wedding. As for season 6, Hartley previously told TV Insider what to expect after a COVID-filled year.
"One of the great things about it is we did know it was coming. I think at one point, it was going to be five seasons. And then, it ended up being six," Hartley said. "We all knew it was coming. You're never ready for it, but at the same time, I'm glad it wasn't because you look at all these people that are doing it in COVID. It would have been a real shame."
He continued: "The last day was great and everything, but you can't hug, you can't do anything. You just kind of say bye and wave. Hopefully, next year, we'll actually have an opportunity to do some of these live events with people and actually have a wrap party and all of that."
From what he knows so far, the actor added that season 6 will reveal the Pearson crew "in a really good place."
"They all seem to be dancing around like happy idiots," he said. "Hopefully, they're all in a really good place. They'll have drama getting there, I'm sure."
This Is Us returns in 2022.