'This Is Us': Justin Hartley Opens Up About Sophie and Kevin's Love Story
Justin Hartley shares how he really feels about Kevin and Sophie's 30-year relationship on 'This Is Us' and what to expect from his character's ending in season 6.
Many This Is Us fans believe Kevin (Justin Hartley) and Sophie (Alexandra Breckenridge) will still get their epic love story by the series finale. But whether the two exes end up together in season 6, it seems Hartley is still thinking about his character's 30-year romance. Recently, the This Is Us Season 6 star briefly shared how he feels about Sophie and Kevin's connection throughout the years – here's what the actor said.
Justin Hartley on the love story between Sophie and Kevin on 'This Is Us'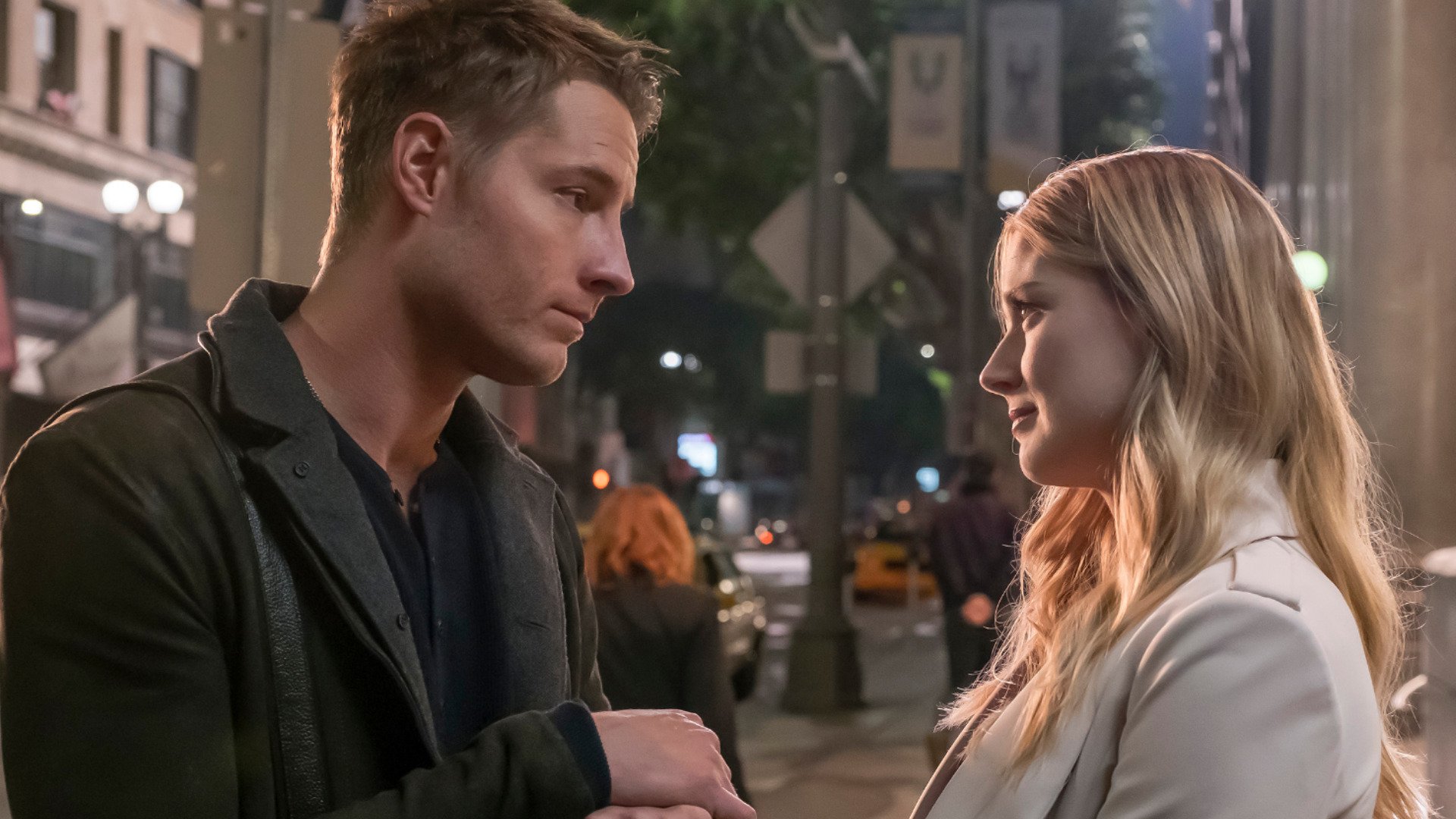 When speaking on the Story + Rain Talks podcast in January 2022, Hartley answered whether he "fought" for anything in regards to Kevin's portrayal on This Is Us. Then the actor shared that he always wanted his character to "keep his humor." Hartley also noted Kevin's relationships with his family before touching on the "love of his life," Sophie.
"There's all the stuff about his family, how much he cares about his brother and sister and mom, how he remembers his dad, and Sophie, the love of his life," Hartley said. "I think it's so cool that there's this guy, 41 years old, a grown man, who's been in love with the same girl for over 30 years. It's great, right?"
Will Sophie and Kevin end up together in 'This Is Us' Season 6?
For now, This Is Us fans will have to wait and see whether Hartley's remarks subtly teased a Kevin and Sophie reunion in season 6 or simply confirmed the massive impact the relationship had on his character. But whatever the case, it seems like the door is still open for the two to find their happily ever after.
Before the This Is Us Season 6 premiere, Hartley teased whether Sophie and Kevin would get back together. And while the actor's comments were vague, it seems anything is possible at this point.
"There could be something there," Hartley told Extra of Kevin and Sophie. "I don't know, but I can't say. There might be something there, but there might not be something."
Justin Hartley on Kevin's ending in 'This Is Us' Season 6
Whether Kevin and Sophie end up together in This Is Us Season 6, Hartley's character still has quite the journey ahead of him. In the above interview with Story + Rain, Hartley suggested that Kevin is finally ready to find true love.
"Kevin has all the tools and all the supplies now, and it's just a matter of putting everything together," Hartley said. "Hopefully he gets what he wants, and I also think he's easing up on the idea he has about what his perfect life would be."
Then when speaking with Extra, Hartley teased what to expect from Kevin's ending on This Is Us. And while it won't please everyone, the actor hinted that the story will stay true to the character. He said:
"No one's going to get everything that they want. That's how shows end. It's this compromise. You try to fill as much as you can. Be honest with the character without just going, 'Well, this is a fancy little bow.' So we don't do that. But that said, I think everyone's going to be happy with how the show ends."