'This Is Us': Kate and Toby Divorce Will Be Sad but 'Beautiful,' Creator Dan Fogelman Says

On This Is Us, Kate and Toby seemed like endgame. In season 5, the show revealed the fate of Toby (Chris Sullivan) and Kate (Chrissy Metz)'s marriage. The finale had a flashforward suggesting where Kate is in the future. Season 6 has explored escalating friction between Kate and Toby. So creator Dan Fogelman explained how their divorce wouldn't be a total downer.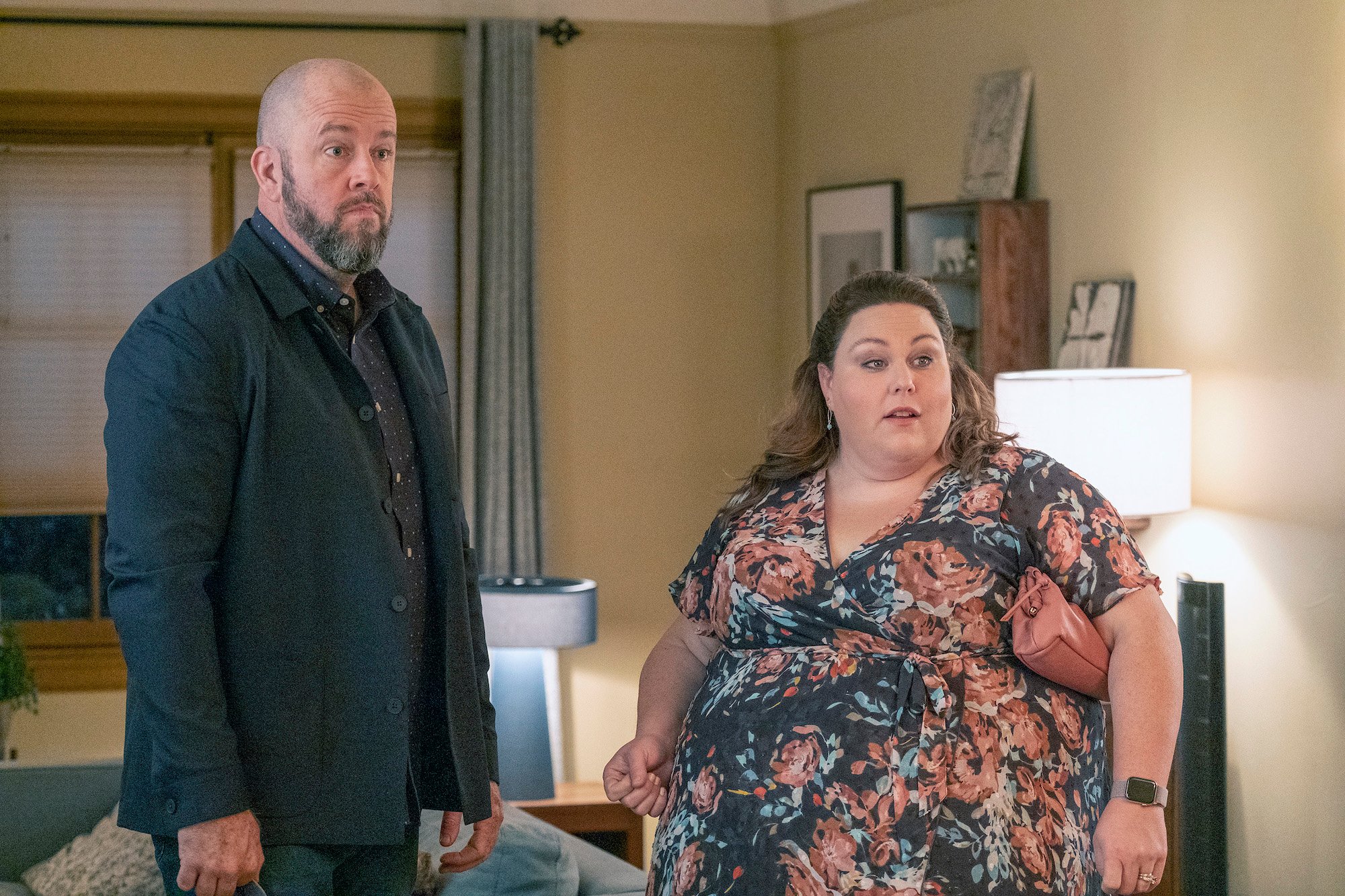 Fogelman was on a Television Critics Association Zoom panel on Feb. 11 for This Is Us's final season. He explained how Kate and Toby's divorce would still capture the heartwarming tone of This Is Us. This Is Us airs Tuesdays at 9 p.m. on NBC beginning Feb. 22.
'This Is Us': Kate and Toby weren't meant to be 
Kate met Toby in the This Is Us series premiere. Their relationship has driven their story for six seasons. However, Fogelman said it wouldn't be honest to have every marriage in This Is Us work out, only ended by death. 
"First of all, we've always tried to just make the show about what happens to people," Fogelman said. "Divorce is something that happens almost as frequently as it doesn't. It hasn't happened on this show. The great majority of love stories start with wonderful love stories and marriages. The ones that end in divorce often end in difficult and different situations. We've been talking a lot in our writers room about how marriages and divorces are like snowflakes. No two are exactly the same but there can be commonalities."
Chrissy Metz wrote and Mandy Moore directed an episode about the divorce
Fogelman previewed an upcoming episode that addresses This is Us's Kate and Toby divorce. Metz and Mandy Moore had a hand in it. 
"There's a beautiful script that's been written that I won't say too much about but that's one of the ones I'm most proud of," Fogelman said. "People who work on the show believe that people are flawed and messed up and make terrible mistakes. But inherently, there's a decency to the human existence and human experience. If divorce is something that happens to 50% of marriages, I think you can assume that while divorce will be sad and ugly, we'll find some way to also make it human and in its own way beautiful."
Metz co-wrote the episode and Moore directed it. 
"Mandy's directed recently a really beautiful episode that Chrissy co-wrote that starts this journey," Fogelman said. "We have some really big stuff for them coming up."
'This Is Us' Kate and Toby critics may feel validated
Not everyone was on the This Is Us Kate and Toby ship. Some fans thought Toby was passive-aggressive and toxic for Kate, let alone neglecting fatherhood duties. Perhaps the divorce will validate them. 
"The way Toby and Kate always came together I always thought was beautiful and romantic but it was also kind of imperfect," Fogelman said. "It was two people who often needed different things at different times. There were lots of conversations early on about whether or not they were good for one another."