'This Is Us': Kate and Toby Have More Problems to Worry About — And It Goes Deeper Than Lady Kryptonite
Kate (Chrissy Metz) and Toby (Chris Sullivan) are going through a rough patch on This Is Us. Throughout the fourth season, the two characters haven't been on the same page. But despite a small breakthrough in the season 4 winter premiere, fans are concerned about Kate and Toby's future — and for good reason. Recently, the This Is Us team has been vocal about the upcoming challenges coming for the Damon family. And it doesn't look like things will get easier anytime soon.
What happened to Kate and Toby in the 'This Is Us' Season 4 winter premiere?
In the midseason finale of This Is Us Season 4, titled "So Long, Marianne," Kate accidentally saw a group text message on Toby's phone.
"Trying to get past it, but it's hard," Toby wrote. Then someone with the handle "Lady Kryptonite" responded. "Don't let her bring you down. Here for you," the message read.
Now, it's indicated Toby vented about his wife to the CrossFit Crew. And some fans started to speculate Toby and Kate get a divorce in the future. Then the rumors caught on fire at the end of the episode when Kate signed her name as "Kate Pearson" versus "Kate Damon."
Then in the winter premiere, This Is Us opened with Kate and Toby returning home from Thanksgiving. Kate confronted Toby about "Lady Kryptonite," who is revealed to be named Kara. However, Toby confirmed Kara was just a friend.
As time flashed forward, Beth (Susan Kelechi Watson) hung up a Christmas card from Kate, Toby, and baby Jack. The card is also signed by "The Damon Family." Later in the episode, Kate threw a surprise party for Toby, inviting his CrossFit friends. And then Kate learned Toby switched gyms without telling her.
Once again, Kate confronted Toby, who revealed Kara tried to kiss him. He initially didn't tell Kate because he didn't want to start another fight. The argument also leads to another discussion, as Kate asked Toby why he has been so distant. Then Toby admitted he couldn't look at baby Jack without feeling sad about his blindness, as opposed to Kate who looked at their son with joy.
Nevertheless, the winter premiere ended on a happy note. Kate noticed Jack reaching for some fairy lights from the party. Kate remembered the doctor previously mentioned Jack might be able to see lights and shadows. So the couple shared a moment of hope together with their son.
Isaac Aptaker reveals what to expect for Kate and Toby in 'This Is Us' Season 4
Following "Lights and Shadows," This Is Us executive producer and showrunner, Isaac Aptaker, spoke with Glamour about Kate and Toby's relationship moving forward, especially now that Kate was right about the Kara situation.
"I'd like to think we should believe Toby. He's a trustworthy guy and he really loves Kate," Aptaker said. "That said, there's always that lingering doubt and a little bit of trust issues that something like that brings up — when you find out that your partner is talking about you behind your back to a group of people, including this woman, who is eager to rush to his aid."
However, it seems fans will have to wait and see whether the NBC drama decides to bring Kara onto the show. "I don't want to give anything away," Aptaker said. "But I know that's something people are eager to find out who is this woman."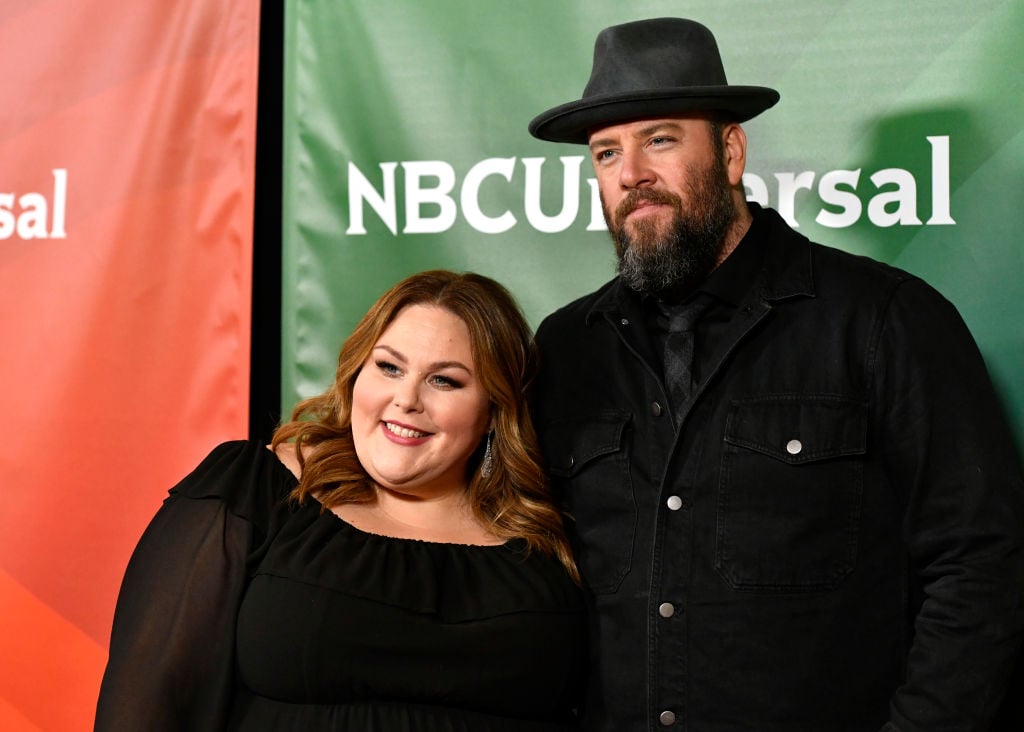 But regardless of Kara's involvement in This Is Us Season 4, it seems Kate and Toby are still headed for danger. And although we saw the couple share a sweet moment together, there's a lot more drama coming. Aptaker said:
I think it's the start of much bigger problems. Toby did the exact right thing that you would do when someone crosses a line and things go from a friendship into potentially a romantic relationship: he told Kate about it. But then it immediately segues into a much bigger problem, which is the deeper-seeded reason for why she felt this distance from him. And that is he's just having this incredible inability to feel joy when he looks at his son.
Aptaker then noted that at this point, Toby can only see "downsides of Jack's blindness, and he's having such a hard time buying into what it means to be the parent of a blind child." But on the other hand, "Kate it all in and determined to give this baby the absolute best life that he can have."
"So there's this fundamental disconnect in their parenting styles," Aptaker continued. "At the end of episode, Kate's realizing that Toby is so excited by this little glimmer of hope for Jack's sight that he's really only able to feel joy when he believes that there's a possibility his son is going to have vision, and Kate knows that's not the case."
Read more: 'This Is Us': This Kate and Marc Theory Will Have You Re-Watching the NBC Series for Clues