'This Is Us': Chrissy Metz Reassures Fans About Kate's Future
This Is Us fans fear the worst when it comes to Kate's (Chrissy Metz) future. While some viewers think Kate will divorce Toby (Chris Sullivan), others seem to believe she's dead. But recently, Metz responded to the popular This Is Us theory about Kate's death, and the actor's comment will probably bring fans a great sense of relief.
Why 'This Is Us' fans think Kate is dead in the future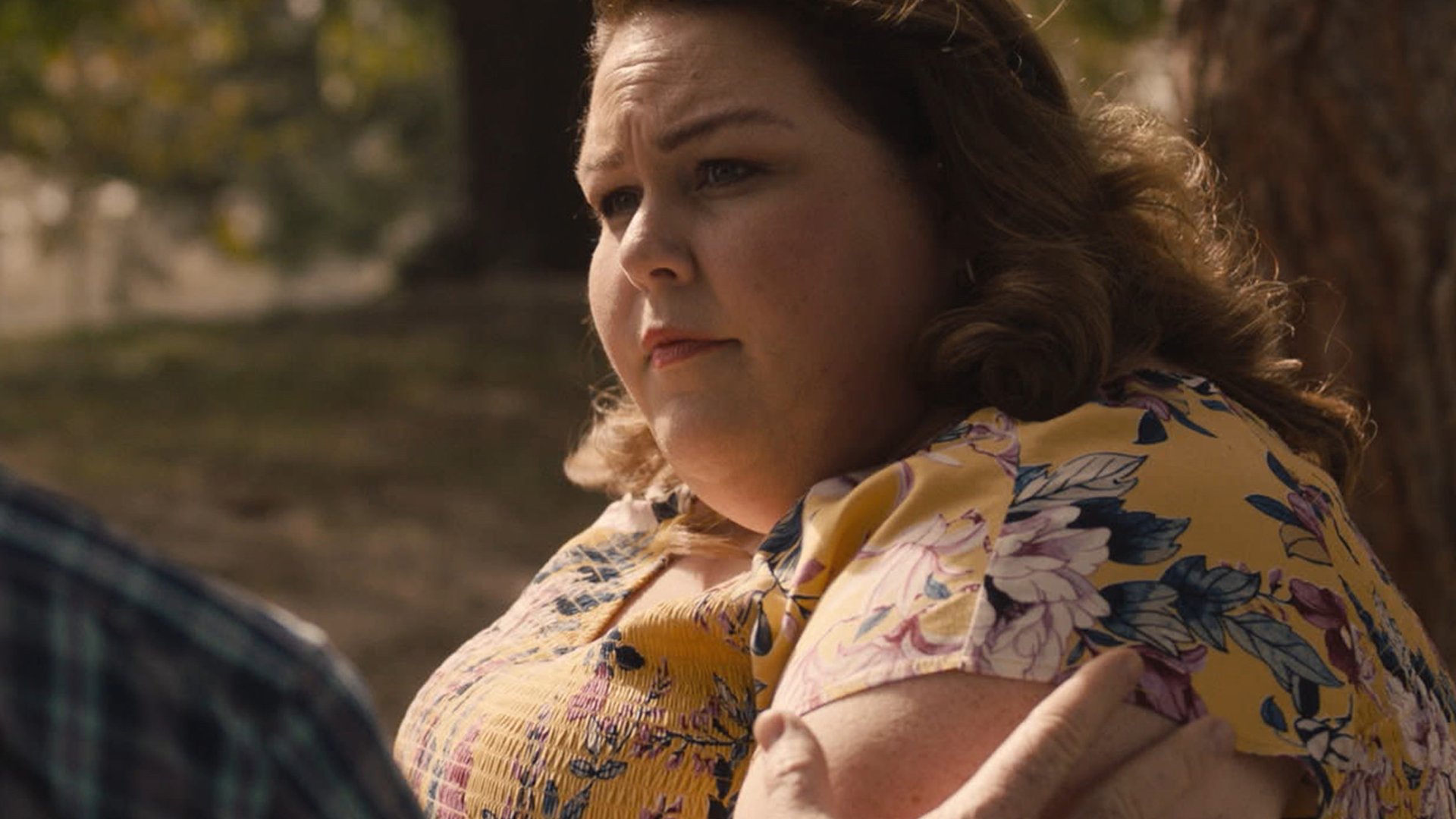 RELATED: 'This Is Us': Dan Fogelman Reveals How the Series Will End and It's So Simple, It's Downright Shocking
Ahead of This Is Us Season 5, Kate is the only member of the Big Three who hasn't appeared in the far-future. Both Randall (Sterling K. Brown) and Kevin (Justin Hartley) showed up at Rebecca's (Mandy Moore) bedside in the flash-forward. Characters such as Nicky (Griffin Dunne), Beth (Susan Kelechi Watson), and Toby have also made an appearance.
Kate was also absent in another flash-forward involving her adult son, Jack Damon (Blake Stadnik). In the scene, Jack and his wife, Lucy (Auden Thornton), welcomed a baby girl, Hope, to the world. Then the only family member to show up at Hope's birth was Jack's sister, Hailey (Adelaide Kane). So fans grew even more curious about Kate's whereabouts in the future.
Chrissy Metz responds to the theory about Kate's death
RELATED: 'This Is Us': Will Kate and Toby End Up Together? Chris Sullivan Teases the Couple's Future
Despite Kate's absence in every far-future flash-forward on This Is Us, Metz consistently tells fans not to worry about the possibility of the character's death. Back in September 2019, the actor told Entertainment Weekly that Kate could be at the dry cleaners for all we know. Then in an interview with TVLine published in December 2020, Metz stuck by her previous comment.
"I'd like to just tell people that Kate does run errands. She might have things to do," Metz said. "Who knows? I say not to fret."
That said, Metz didn't completely discount the theory about Kate's death. But she suggested that if Kate is dead in the future, she'll still have a presence on the show. After all, we still see Jack (Milo Ventimiglia) from time to time in flashbacks.
"If she's not alive, guys: Nobody's ever really gone," Metz said. "I mean, we see that with Jack. So, not to worry either way."
What's next for Kate in 'This Is Us' Season 5
RELATED: Why a 'This Is Us' Spinoff Is Unlikely When the NBC Series Ends
Whether Kate lives or dies by the end of This Is Us, the character still has plenty of stories to tell. In the season 5 episode released on Jan. 5, Kate revealed she had an abortion after she got pregnant with her abusive ex-boyfriend, Marc (Austin Abrams). Then after opening up about her past with Toby, Kate confronted Marc. Now, it seems Kate has reached a major turning point.
"We've seen her come from the anguish and pain through all of these particular incidents and scenes. And now she's like, 'Oh! OK. All of these things have led me to this point where I was strong enough to say, 'This is a turning point in my life,'" Metz told Entertainment Weekly in January 2020. "I do think it's going to change her. I don't know how it couldn't."
Meanwhile, Kate and Toby are currently trying to adopt on This Is Us Season 5. The couple was matched with a woman named Ellie (Annie Funke), and it seems like a good fit. However, Metz hinted the journey may hit a few road bumps moving forward.
"There's always the possibility of the birth mother keeping the child. There are different laws in different states," Metz told Hollywood Life in January 2021. "I think that Kate and Ellie have a really interesting, budding friendship and connection. But I think they're probably both afraid to get close to each other because of the system and the circumstance."
She continued, "Just like anything in life, we want to trust people, and we want to believe that they have our best interests at heart. But you just never know."