'This Is Us': Where Are Kate and Madison in the Future? Fans Predict a Devastating End for the Two Friends
'This Is Us' fans predict what happened to Kate and Madison in the future after the season 4 finale flash-forward didn't show the two characters.
For the past four seasons, This Is Us has delivered snippets from the Pearson family's future. Of course, the different timelines make the story more captivating. However, viewers still haven't seen every character from the present-day, including Kate (Chrissy Metz) and her best friend, Madison (Caitlin Thompson). So naturally, members within the fandom believe they're dead until proven otherwise. Now viewers have a new theory about Kate and Madison's fate on This Is Us. And quite frankly, it's not exactly the full-circle ending we're hoping for. 
Traces of Kate and Madison in the 'This Is Us' flash-forwards
After This Is Us Season 4, Kate is the only Big Three sibling who hasn't shown up in the flash-forward involving Rebecca's (Mandy Moore) final moments at Kevin's (Justin Hartley) house. That said, viewers have seen Toby (Chris Sullivan). But he doesn't have a wedding ring. 
When Toby arrives at Kevin's house, Toby says "they" are on their way. The only person confirmed is Toby and Kate's son, Jack. However, fans don't know who Jack is with. There is no mention of Kate. Then in the This Is Us Season 4 finale, fans learn Kate and Toby eventually adopt a little girl named Hailey. 
Meanwhile, the NBC drama confirmed Madison is the mother of Kevin's twins. The two children are seen in the flash-forward from the season 4 finale. Kevin also has a wedding ring on. But Madison isn't there. Nevertheless, this is a new development. So it isn't surprising Madison hasn't been seen in the future timeline. 
A 'This Is Us' fan predicts Kate and Madison will die in a car crash together
In a thread on Reddit, one fan suggested a theory about Kate and Madison's future on This Is Us to explain the characters' absence. And it seems the viewer believes Kevin's story will be pushed forward because both Kate and Madison die. 
"So obviously Kate and Toby are no longer married in the flashfoward scenes. Many of us are thinking she might be dead," the fan wrote. "Also, I think the way Randall repeatedly made a huge deal about Kevin not having to take care of anyone else besides himself is significant."
The fan continued: "Naturally we know he's having twins so there's a lot of responsibilities on his way. But hear me out. In the scenes where we get to witness Rebeccas last moments Kevin is a single parent because Madison has died in an accident. And I'd bet good money that Kate's died in the same accident too."
Of course, we don't know whether or not Kevin is a single parent in the flash-forward sequence. But if Kate and Madison were to die in the same car crash on This Is Us, we would be broken regardless of what happens to Kevin's arc. Their deaths would mean two families would live on without their mothers. And while we can imagine Kevin and Toby stepping in as Rebecca did after Jack (Milo Ventimiglia) died, we don't want history to repeat itself in this way.
'This Is Us' fans offer alternative theories for Kate and Madison in the future
In response to the original theory, a few This Is Us fans suggested alternative possibilities for other viewers to consider.  
"I think they're keeping [Kate] off screen to give them options," a fan wrote on Reddit. "Such as, what if she loses the weight?"
Meanwhile, it seems Kate's journey with her weight isn't over and will be a focal point of This Is Us Season 5. In April 2020, Metz teased what's next for her character in the upcoming season. 
"We're all sort of trying to fill the void," Metz told Deadline. "For Kate in particular, we're going to find out even more in-depth next season as to why she's decided to, not necessarily use food, but use a substance — hers being food — because she's been through some things that we … don't know yet."
Then another commenter on Reddit predicted all the This Is Us characters we haven't seen in the flash-forwards are just fine and will just waltz right in when the time is right. The fan wrote:
I'm going to laugh when all the characters missing from the flashforwards so far that are always first speculated to be dead or turning tricks in the future just walk into the house together like it is no big deal in the final episode or two. Like literally, no story or twist, they all just arrive and start the party/event/whatever they are doing with chalk, pin the tail on the donkey, and take out.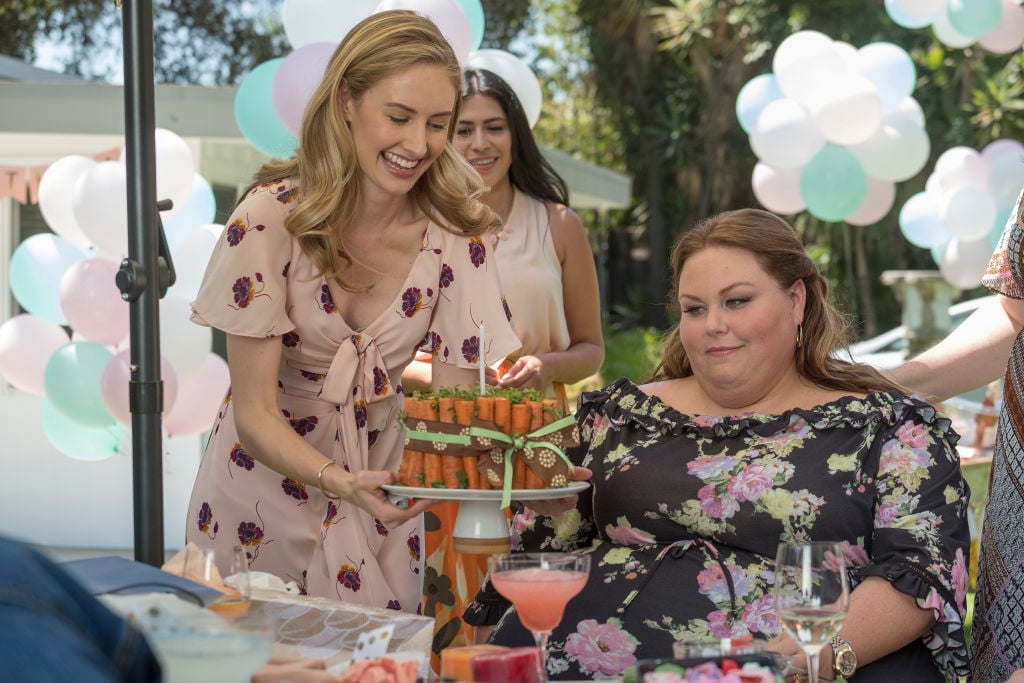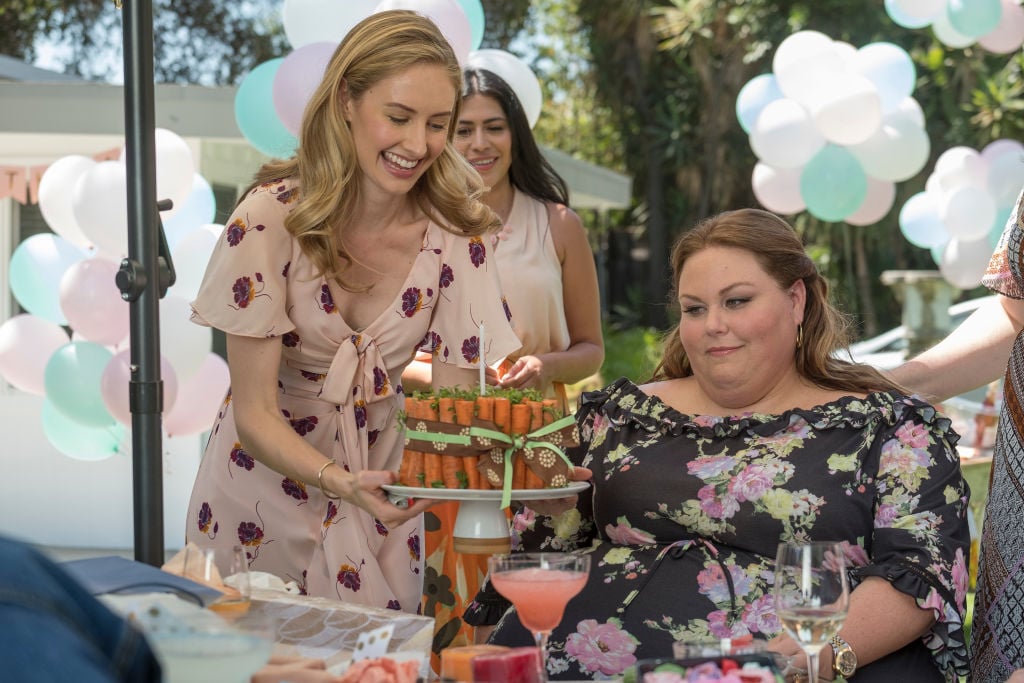 In an interview with the Los Angeles Times, This Is Us creator Dan Fogelman opened up about creating the twists within the NBC drama. He then acknowledged fans tend to believe a character is dead when they don't show up in an important scene.
"Look, whenever someone is not in a scene, viewers are always wondering if the character is dead," Fogelman said. "People constantly think Annie [Faithe C. Herman] is dead. Like, guys, we're not killing Annie."
He also explained This Is Us isn't a murder mystery. It's simply trying to tell a story about a family. And in the end, fans may not receive the grand reveal they were expecting. Fogelman said:
I think by the time we're in our sixth season, you'll have a lot of the information about what's happened to this family and what will be left is some resolution. I think when the show eventually comes to an end, I think in the best way, it'll be very quiet and normal. That's always been the plan. Because at the end of the day, it's a story about this kind of regular family.
Read more: When Does 'This Is Us' Season 5 Start? The Next Premiere Date Will Hopefully Come Soon